Canadian tax filing deadlines for 2022 (including COVID-19 update)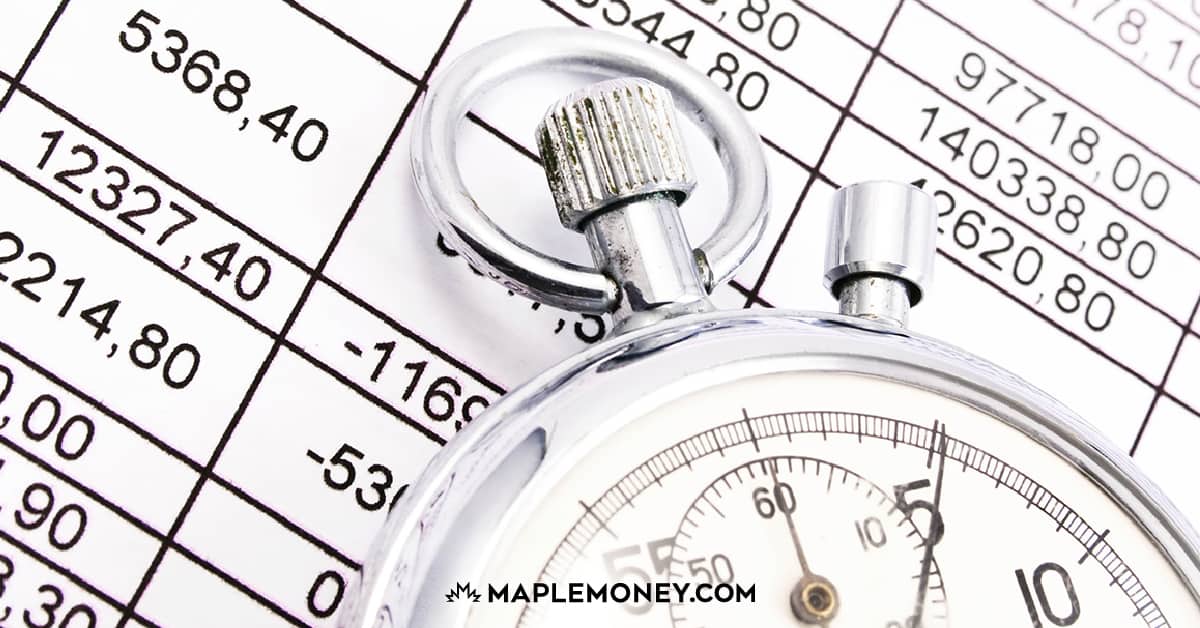 Tax season is in full swing, which means there's no better time to let you know when the important tax filing deadlines are happening, for individuals and businesses alike. As you've most likely heard by now, in light of the current COVID-19 pandemic, the Canadian government made some recent changes to a few tax deadlines for this tax year.
For example, most years, the deadline to file your taxes as an individual is by midnight on April 30th. It's also the final date to pay any taxes owing without incurring penalties. But, things are different for 2020. Let's begin by taking a look at the COVID-19 related changes, after which I'll cover off a few important dates that remain unchanged.
Update: COVID-19 tax filing deadline extension
On March 18, 2020, the Canadian government announced changes to a number of key CRA tax deadlines in 2020. This extraordinary step was taken in response to the sudden economic crisis caused by the COVID-19 pandemic, as a way of providing immediate financial relief for individuals and small businesses. The following is a list of impacted dates:
The deadline for filing personal taxes has been moved from April 30th to June 1st. For small businesses, the filing deadline remains as June 15th, unchanged.
The deadline for paying any taxes owed has shifted from April 30th to August 31st, on all personal tax returns. No interest will be accumulated on taxes during this period.
While small businesses must still file taxes by June 15th, the deadline to pay taxes owing has been moved to after August 31st, into September 2020. At the time of this writing, the exact due date has not been announced.
Reasons to still file prior to April 30th
Regardless of the government's move of the personal tax filing deadline to June 1st, many Canadian individuals and families should still consider filing by April 30th, for two reasons.
For starters, if you're in line for a tax refund, the sooner you file, the sooner you get your cheque from the CRA. Also, for families who receive income-tested benefits, such as the monthly Child Care Benefit (CCB) and/or quarterly GST credit, filing prior to April 30th ensures that your new benefit amounts will be included prior to the annual rollover date in July. Remember, if you end up owing money, you'll still have until August 31st to pay your taxes.
Other important tax filing dates
Below is a list of other important tax dates for the 2019 tax year. Keeping these in mind will help you plan more effectively while potentially reducing your tax liability.
Feb 24th, 2020: NETFILE opens. For the 2019 tax year, Feb 24th was the first date that you could access the NETFILE system to send your return to the CRA for processing. While the date has now passed, keep it in mind for next year, as it should fall around the same period in 2021.
March 2, 2020: The deadline this year for contributing to your RRSP for the previous tax filing year (2019). Each year, the RRSP deadline falls on March 1st, unless that happens to be a weekend. If so, the deadline shifts to the next business day. In 2020, that was Monday, March 2nd.
June 15th, 2020: This is the date by which self-employed persons must file their tax returns. Most years, while you can wait until June 15th to file, any taxes owing must be paid by April 30th. As per the COVID-19 update above, the payment date has been bumped to September 2020 for the current tax year.
Jan 31 / April 30 / July 31 / November 30: For businesses filing Goods and Services Tax / Harmonized Services Tax, payments must be remitted quarterly by these dates.
March 15 / June 15 / September 15 / December 15: If you're a business owner making quarterly installments on your income tax payments, these are the quarterly deadlines you'll need to adhere to. Quarterly installments can be easier, in terms of cash flow, than having to pay in one annual sum.
How tax penalties are calculated
If you don't pay your tax owing prior to the deadline, you will be subject to the following penalties:
A one-time penalty of 5% on the full amount owing, followed by 1% of your balance owing each month for up to 12 months. For example, if you had a balance owing of $3000 and were 4 months late in paying, your penalty would be $270.
$3000 X 5% = $150
$3000 X 1% X 4 months = $120
Total penalty, $270.
But what if you happened to be really negligent (or forgetful), and miss the tax deadline for more than 12 months? In that case, you would incur a doubling of the penalties listed above. In other words, the one-time penalty would jump to 10%, while the monthly charge would increase to 2% for up to 20 months. As you can see, it's not a good idea to avoid paying your income tax.
Where can I file my taxes online?
If you haven't filed your taxes yet, the good news is that there are a number of online tax return programs that can help you get it done. Here at MapleMoney, we recommend SimpleTax for free tax filing, while perennial favorite TurboTax remains our top paid option for 2020.
Both of these programs allow you to file your return instantly via NETFILE, the CRA's highly secure electronic tax filing service. For more information, check out this post on the top free tax return software programs for Canadians, updated for 2020.
2020 tax deadline summary
Clearly, the global COVID-19 pandemic has been the cause of some big changes to a few key CRA tax deadlines in 2020. Thankfully, the move should spell relief for thousands of Canadians who are suddenly finding themselves in financial difficulty. Be sure to note these changes, and use them to your advantage where possible. Also, remember that several other tax deadlines remain unchanged. Thankfully next year, barring any unforeseen circumstances, things should return to normal.