StudioTax 2015 Review: A Free Tax Software Alternative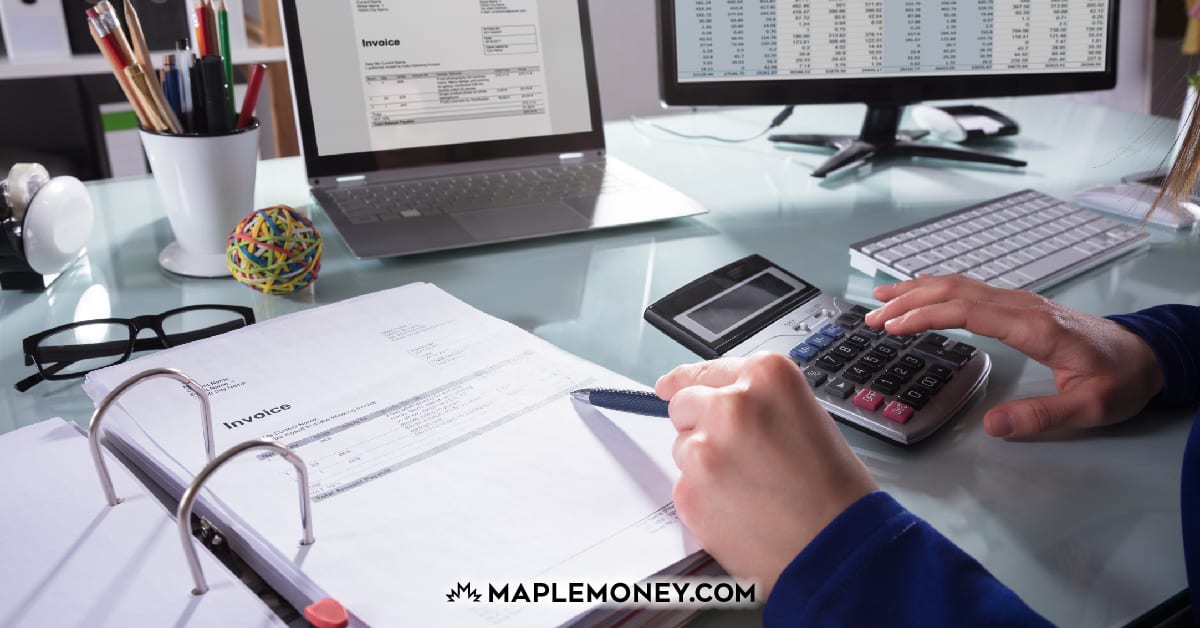 With tax season upon us, it's time to start thinking about how you will prepare your taxes. What makes the most sense for you? Which program is going to allow you to prepare your taxes easily and accurately? And can you really get good tax software for free?
While TurboTax and UFile are both great tax preparation programs, there are other alternatives that will do the job and are completely free. Canadians have plenty of options when it comes to preparing their taxes, and one of the best free choices is StudioTax.
I have used StudioTax in the past. In fact, it has been my preferred free tax software. I still think StudioTax is a great choice, and can work really well for many Canadians preparing their own taxes.
StudioTax Features
StudioTax includes a Quick Start Wizard that takes you through most of your taxes. The Quick Start Wizard is great because it allows you to enter your information step by step and move forward in a logical manner. The process is straightforward and simple, and can help you manage most of your tax needs. StudioTax is CRA certified, and is even compatible with Revenue Quebec (except the Mac version, which does not support Quebec provincial returns). You can use this program on Windows or Mac.
StudioTax is a full featured program, including support for those that are self employed and those with investments or rental income. This can be helpful since an increasing number of Canadians are involved with investing and with side gigs. Using StudioTax can help you manage all of these issues without too much trouble.
It's also worth noting that, unlike many of the paid programs, that only allow filing 8 returns, Studiotax will let you file 20, which is the maximum that the CRA will allow to be eligible for NetFile. If you have more than 20 returns that need to be filed, or if you are a tax professional, you can use StudioTax Enterprise. This version of the software will allow you to prepare your first 20 returns free, and if you want to file more returns, you can pay $169.50 (taxes included) for unlimited tax returns.
Things to Keep in Mind When You Use StudioTax
If you decide to use StudioTax, it's important to keep a few things in mind. While I like the program overall, there are some quirks to be aware of.
StudioTax does have built in update checking, though it seems to only be a manual link, not run when the program starts. So if you installed StudioTax earlier in the year, be sure to update to the latest version to get any fixes or improvements to the software. You want to make sure that you have the latest version, since tax laws change nearly every year. Unfortunately, StudioTax also does not support importing previous returns from other programs. If you used a different tax program last year, you will have to manually enter your information. Once you begin using StudioTax, you can import the previous year's data quickly and easily, but it can be a hassle if you start using StudioTax this year after using other programs in previous years.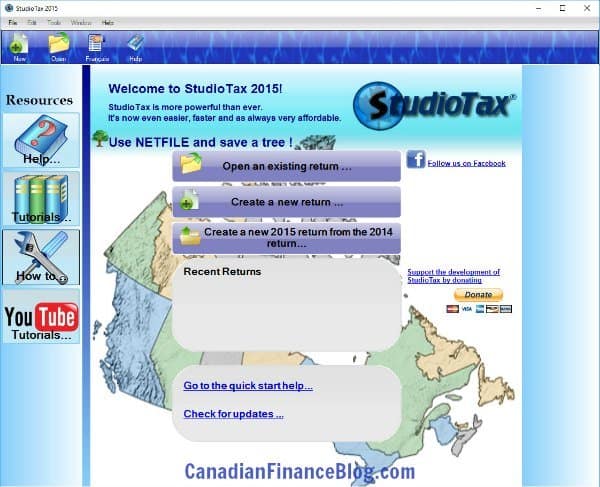 The other small issue I have is with the visual presentation. While StudioTax does what it needs to do, a more polished look would give it a feeling of being more user friendly. Additionally, a more professional look would help more Canadians to view it on the same level as TurboTax and UFile. However, the functionality is solid, and the questions asked by the program can help guide you through the process, even if it doesn't always look pretty.
Realize, too, that not all situations are covered. There are some situations, including Harmonised Tax, that might not always be included. Also, there might be some instances when your situation is complex enough that, even using tax prep software, you can't sort it out. In those cases, a program with dedicated support, or even an accountant, might make more sense for you. While StudioTax can handle the needs of most Canadians, it's not perfect, and if you have a very complex situation, it might make much more sense to get more professional and personalized help.
Support StudioTax if You're Happy with the Service
Started in 2004, StudioTax was developed by a group of software developers from Ottawa and has been gaining in popularity every year since. StudioTax requires no registration, and no license key, to download and install. StudioTax works on Windows and there is a version for Mac as well.
While StudioTax is free for you to download and use as you see fit, the company does accept donations. If you like the program, consider sending them a few dollars to show your appreciation for all the effort they have put into it.