StudioTax 2021 Review: A Free Tax Software Alternative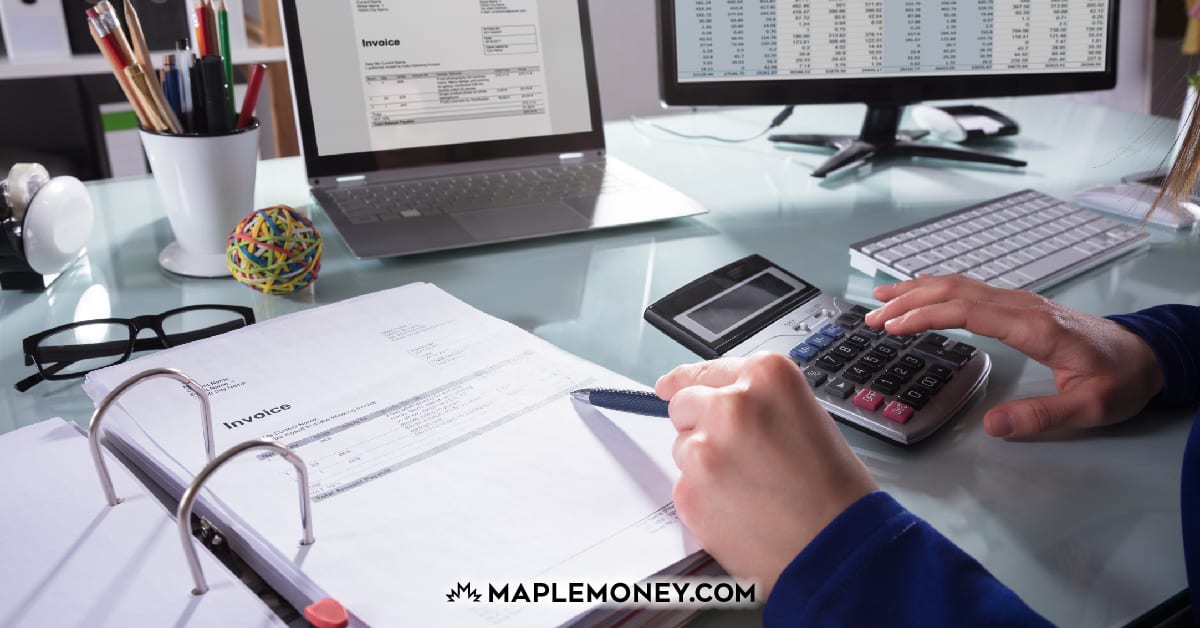 It's tax season, which means that here at MapleMoney, it's time to update our many tax software posts, to ensure that readers have the most current information available when filing their taxes. This week, it's StudioTax's turn. In this review, I'll cover everything you need to know about this long-standing, and 100% free, tax return software, and I'll let you know how it compares to another top-rated competitor, Wealthsimple Tax.
UPDATE: As StudioTax is no longer free, I recommend Wealthsimple Tax or GenuTax for free options.
StudioTax 2021 Features
Founded in 2004, StudioTax positions itself as the "pioneer of free tax return software in Canada". Sixteen years later, they haven't strayed from the mission, still offering a completely free tax return experience. In fact, it's one of the first things you'll notice when you visit their site. While many of their competitors entice you with a free version of their software, they try pretty hard to sell you on the bells and whistles of pricier versions before you even begin your return. StudioTax won't do that, because the option is not available.
StudioTax Enterprise is a version of software dedicated solely to professional tax preparers, at a cost of $198, taxes included. You must be a CRA certified tax professional to receive a license to use this software, but it included unlimited returns and advanced functionality not available in the free version.
I should point out, while StudioTax is free for you to download and use as you see fit, the company does accept donations. If you like the program, consider sending them a few dollars to show your appreciation for all the effort they have put into it.
StudioTax Canada: Features At-A-Glance
Free software, with a donation option
NETFILE certified
Up to 20 returns
No online or mobile software option, download only
Available for Windows and Mac
Can be accessed while offline
Accommodates self-employment and rental income
No paid version available
Installing StudioTax
As mentioned, StudioTax Canada does not have an online version of their software. Users must first download the software onto their computer's hard drive, and then file their return offline.
StudioTax is compatible with both Windows and Mac. For the 2021 tax year, it is compatible with Windows 7, 8, 8.1, and 10. If you require some assistance with downloading, a step-by-step guide is available via YouTube.
Filing Your StudioTax Return via NETFILE
Once you've completed your return, you're ready to send it directly to the CRA for processing, using their highly secure NETFILE service. StudioTax will direct you to NETFILE, where you can upload your completed tax return to their secure server. StudioTax is fully NETFILE certified, so you can be rest assured that your tax return will be processed quickly and accurately.
How Does NETFILE Work?
NETFILE is a service provided by the federal government that allows Canadians to file their taxes online, eliminating the need to mail in your return. The quicker turnaround time also means that you receive your refund sooner, often within 1 week. In 2022, the vast majority of Canadians use NETFILE to submit their returns.
With NETFILE, up to 20 returns can be submitted from a single computer. This is helpful if you are completing taxes for friends and/or family members. Keep in mind that if you need to change your personal information, such as your name, address, or direct deposit information, you cannot do so via NETFILE. Instead, you must contact CRA directly.
StudioTax Restrictions
While StudioTax can accommodate most individual returns, they do list a few restrictions on their website. For example, their software is not certified for use by non-residents. In addition, there are limitations for some farm businesses and individuals in Quebec who carry on business outside of the province.
Speaking of Quebec, I should note that the Mac version of the software is not certified for use by residents of that province. StudioTax is not equipped to file returns involving multiple jurisdictions. If none of these situations apply, then you should be fine to proceed with StudioTax. One nice feature is that you can complete up to 20 returns with the software each year, in line with NETFILE limits.
A tip about using StudioTax. You need to make sure you are always using the most up to date version of the software. Because StudioTax does not require you to delete previous years versions on your computer, make sure you've downloaded and are using the current version before starting your return.
StudioTax vs. Wealthsimple Tax
In recent years, another free tax return software has risen to prominence. Like StudioTax, Wealthsimple Tax does not offer a paid version and can handle most returns, including those with self-employment and rental income. You may be wondering how the two compare. True to its name, Wealthsimple Tax comes out ahead due to its incredibly simple and clean user interface.
It's hard to describe just how easy Wealthsimple Tax is to use, you really need to see it for yourself. In fact, your entire return is completed on one page, something I haven't seen with any other software. That's not to say that StudioTax is cumbersome, by any stretch. Its quick Start Guide moves users through the process with relative ease. However, the look and feel of the StudioTax platform is somewhat dated, and could certainly benefit from a refresh. Aside from screenflow, the other big difference is that Wealthsimple Tax is accessed online via the cloud, whereas StudioTax is download only.
Who Is StudioTax Best Suited For?
As you can see, StudioTax is a fully capable, download only, free tax return software. It has the ability to handle most returns, including situations with self-employment and rental income, and investments. If you are a resident of Quebec however, keep in mind that the software is available to Windows users only.
So who is the ideal StudioTax user? If you are someone who is extremely reluctant to have your personal information ie. SIN number, home address, tax info, recorded anywhere online, regardless of the security features offered by a software program, then StudioTax is a great option. On the other hand, if you don't have any hang-ups about online filing, then my top choice would be WealthsimpleTax, due to its intuitive user platform. For a full list of tax return options, you can check out this article on the best free tax return software programs in 2022, which has been recently updated.