Themed birthday parties on a budget
As a mom of four, I have hosted over 20 budget-friendly birthday parties in our home. Our themed birthday parties on a budget of only $70-$80 have become a highlight of the year.
Themed birthday parties on a budget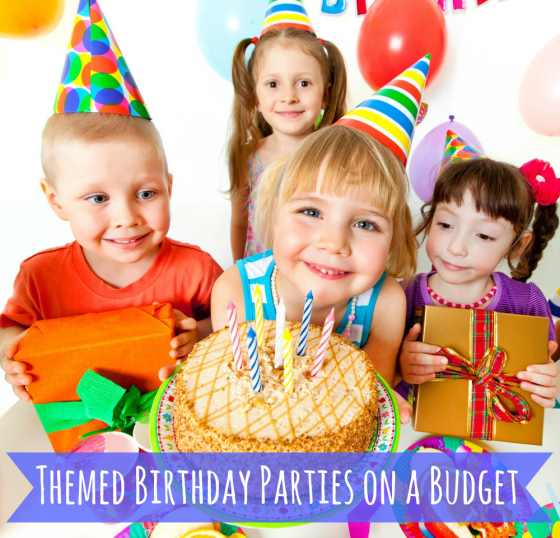 Pick a theme
With your child, choose a theme they are interested in. Planning is easier when you have a focused idea. A few of our themes have included Lego Ninjago, Minute to Win It, Rocks and Minerals, Superhero, Jungle Animals, and a Playdough Party.
Research realistically
I allow myself one hour to bookmark internet ideas based on the theme. I can't make pinatas that take a week to create, but I can find ideas that are easy, budget-friendly and have a great impact.
Decorate one focal point
Our dining room table is transformed to party central and we don't really decorate anywhere else. When guests arrive they love the theme table and it makes for great pictures.
Cost of table decorations: $12
Tablecloths $2, Plates $4, Printable name tags (free Minecraftia font) $1, Cups (boys decorated with Sharpies) $2, Balloons $1, Napkins $2.
Did I buy the cardboard Minecraft "Steve Head" for $39.99 from Party City? I think not! We made other decorations the old-fashioned way.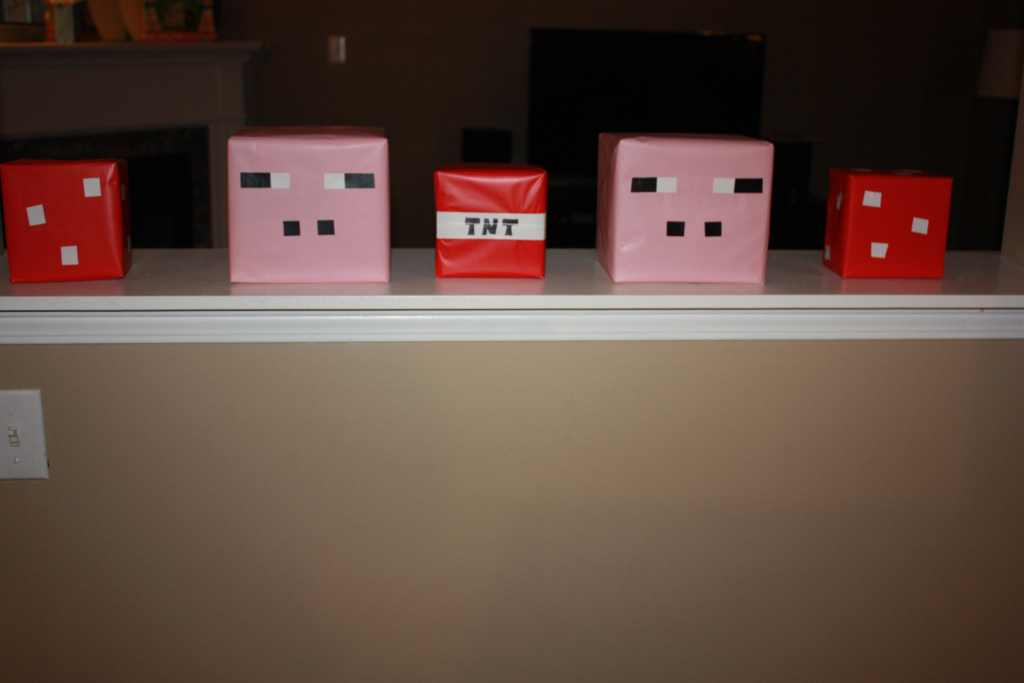 Cost of extra decor: $4
Boxes (free), Wrapping paper $2, Vinyl tape $2.

Minecraft glass blocks entryway: $2 tape
Birthday boy's face when he saw the entryway: priceless.
Start early
Our boys' birthdays are in October, November, December, and January, so I have to be organized to survive. This is my countdown schedule from Party Time:
2 weeks before: Buy all decorating supplies, prizes, and non-perishable food
1 week before: Make decorations with kids
3 days before: Finalize games and party schedule
2 days before: Decorate the house and set up a party table
1 day before: Make cupcakes
Party day: Brace for the madness – nap if possible – ha!
Schedule strategically
The younger the kids are, the more well-planned each time slot must be. I always plan extra activities and make adjustments if kids want to linger on a particular activity.
Here is my schedule from our recent Minecraft party:
5:30 Guests arrive
– Hang-out time in the basement. (children enjoy free time before starting activities)
– Take individual shots as guests arrive, based on a theme. (ensures everyone is in a picture)
Cost of picture props: a few pieces of paper and ink
5:50 Action Games (kids engage in the theme and burn off some energy)
– Minecraft Musical Squares (used printable cupcake toppers to stand on instead of chairs)
– TNT Toss (used Party City frisbees and decorated with tape)

6:15 Quiet Table Activity #1 (helps kids settle down at the table before dinner)
– Minecraft Group Trivia
6:30 Dinner
6:45 Table Activity #2 (for those who finish dinner early and get restless)
– Minecraft Block Stack

7:00 Action Game (back downstairs for more rowdy fun while I clean up dinner and set up dessert)
7:30 Cupcakes and ice cream (I find these much easier to decorate than a cake, and easier to serve)
7:45 Open presents
8:00 Free Time
– Have 1 or 2 games ready to go if needed
We pulled out our Lego buckets and kids enjoyed building together. Some kids watched Minecraft parody clips with me and others tried to beat their record for the block-stacking game.
Cost of Food: $30
4 Pizzas (price matched), 4 bags of chips (price matched), veggies and fruit, iced tea on sale.
Plan theme-based loot bags
We decided to do a candy tray labeled with Minecraft items. I called children up 2 at a time and they filled their own loot bag.
Cost of loot bags: $10
Pick a party buddy
Do you have a friend who can help with your party? One friend of mine decorated the cupcakes with my son and another friend always helps by taking lots of pictures.If you both have children maybe you can commit to helping each other for different occasions. You can never have too much help on party day!

Having planned a plethora of birthday parties, I believe I have created a no-fail recipe for birthday party success. And I dare say we have just as much fun at our home birthday parties on a budget as those who spend much more and go out!
What hints do you have for home birthday parties on a budget?