Tips on returning gifts after Christmas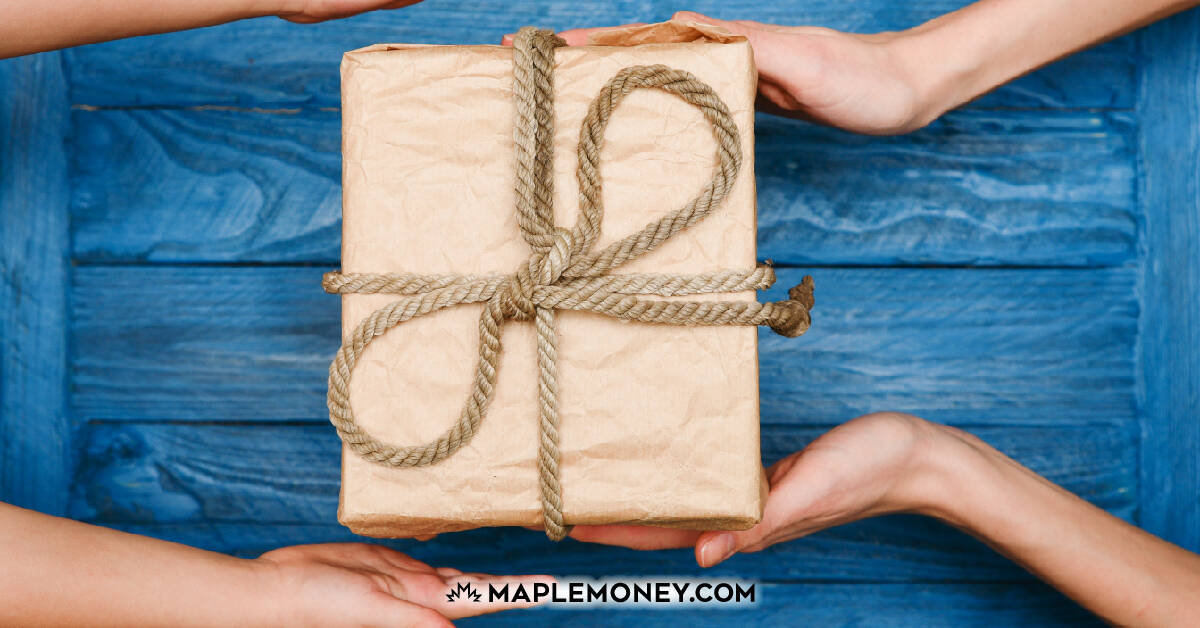 Now that Christmas has come and gone and we're into the week long boxing Day sales, you may have some items you received that you need to return.
We all have those gifts that just aren't working out. It may not fit, or you already own one, or maybe you just will never use it. And, of course, there are those gifts that you show enthusiasm for to spare feelings, but that you just can't wait to be rid of.
There's no sense in keeping unwanted gifts around, cluttering up the house. Instead, you can bring them back for cash or exchange them for things that you will actually use. As you get ready to return some of your holiday gifts, here's what you need to keep in mind:
What to expect from return policies
It's important to understand return policies since not all store policies are the same. Knowing what to expect can make the return go smoothly, so check into the store's policy before you move forward. Lines for returns are long during the week or two following Christmas, and you don't want to spend 45 minutes in the return line only to discover that the item is ineligible.
Realize that most stores that allow between 30 and 90 days to return an item all year long generally don't extend this time period for the Christmas shopping season. If you have something that you received during the holiday season that you want to return, make sure you do it as soon as possible.
But that doesn't mean you really do have to hurry down, even if the store has shorter returns. Some stores that give either 14 or 30-day return windows will extend their dates to the end of January for items bought in November and December. If you can avoid the frenzy, it might be worth it to wait if that's an option.
Call the store ahead of time to find out what the return policy is, and whether there are changes due to the holiday season. Get specifics so that you don't end up with an unpleasant surprise. There are a lot of returns this time of year, so be prepared to wait in line at the counter. You'll have to be patient.
Watch out for restocking fees
Also, be aware that some retailers may charge a restocking fee. This is a fee that might be flat or a percentage of the original purchase price. This is even more likely if the box has been opened or some of the packagings are damaged or missing. The restocking fee will eat into your possibilities. You might not get as much cashback or ability to exchange for an item of equal value.
You will have to weigh the reality of a restocking fee against the possibility that you could sell the item online. There are many chances to sell the item using eBay, Craig's List, or Amazon. You might be able to get more for the item if it was in demand during the holidays, and some people feel like they missed out.
Of course, just paying the restocking fee is often less of a hassle than trying to sell the item. When you sell online, you have to consider the cost of shipping and worry about receiving a bad review or being asked to refund the money if the item is damaged in transit. Be realistic about the hassles of selling online and make sure you understand the risks before you do so.
Can you make a return without the receipt
When you receive something from another person, there is always the chance that you don't have a receipt. You might not even know for certain which store the giver visited. However, this doesn't mean that you are out of luck. If the store stocks the item, you might be able to make the return without a receipt — even if the item wasn't purchased there.
The ease of returning an item without a receipt will also depend on the store. Some are willing to refund the money, others will only allow an exchange or store credit. All stores will only give you the lowest recent price since they can not confirm what price was paid. If the item was on sale in the last 60 days, you might end up only getting the sale price back — no matter how much was paid by the giver. However, getting a smaller amount back is still better than having an item that you aren't going to use.
Call ahead to find out whether or not you can bring something in without a receipt. If the item is common, call a few different stores. This way, if you find out you can't take it back to the original store without a receipt, you might be able to take it somewhere else and get something for it. A little extra time can be a big help when you don't have a receipt for an item.
Plan ahead
Don't assume that your holiday gift return is going to end up the way you want it to. If you want to head out prepared, check the retailer's web site for their exact return policy so that you know what to expect, and you know your rights when it comes to returns.
It also helps to call the store, since sometimes individual locations are a little more flexible with their policies than the "official" corporate policy suggests.
If the return policy is too restrictive, you could always save the present and re-gift it next year to someone that can get better use out of it. Just make sure that you are careful to identify where you originally got the gift. Keep track of your re-gifting since you don't want to regift to the person who gave you the gift in the first place! Another option is to donate the gift to a thrift shop. That way, at least someone else is getting use out of it, and it helps the less fortunate.
Know what you're getting into so that you know your options, and you can make the choice that best fits your life.