Top 5 couponing tools I couldn't live without
Couponing tools
Couponing isn't difficult. Extreme couponing isn't difficult either (it just takes more time). What can make these activities difficult is not being organized and not having the right couponing tools at your fingertips?
If you use coupons, there are a few things that you should have on hand at all times if you want to maximize your savings at the grocery store.
Below are 5 couponing tools I couldn't live without.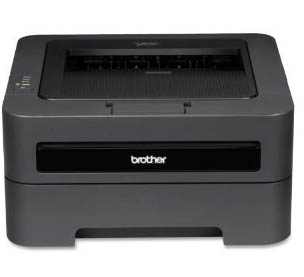 Laser printer
There's an abundance of printable coupons for Canada, and you aren't going to be able to get these coupons unless you have a printer.
This is an item I strongly suggest spending a bit of money on. Inkjet printers are terrible if you plan to print many coupons, all of the time since they run out of ink quickly. It's a better idea to spend a bit more money and purchase a laser printer.
Not only will the ink cartridge last you so much longer than that of an inkjet printer, but printing is actually much faster with a laser printer. This is the printer that I have used for a while now.
Coupon binder
Since I use coupons often, and always have hundreds of them on hand at all times, I choose to organize them with a coupon binder. Without my binder, I would be so lost!
Organizing your coupons with a coupon binder makes it so easy to look through the coupons you have to find the one(s) you are looking for when you're out shopping.
When I first started out using coupons and didn't have many at a time, I loved these accordion files (there are cheaper ones available at dollar stores). A binder is just much easier to use if you have lots of coupons to keep track of.
Binder pages
A coupon binder wouldn't be complete without the pages that go inside it! I use a combination of trading card sheets (for smaller coupons) and currency sheets or photo album sheets (for larger coupons).
These sheets allow me to see many coupons at a glance, instead of having to flip through my coupons one at a time with something like an accordion file.
Since I do have so many coupons, in an effort to get my shopping done as quickly as possible, I need to organize my coupons in the best way possible. For me, this is with a coupon binder and the pages that go inside of it.
Good quality scissors
A couponer could not survive without a pair of scissors to clip all of the coupons they plan to use!
I clip quite a few coupons on a weekly basis and found that my cheap, dollar store scissors were not doing the job very well after short periods of time. My hand would start to hurt and eventually, the blades on the scissors would become dull.
Just recently I invested in this pair of Fiskars scissors and they have been amazing. Well worth the cost.
Note: A friend of mine uses this paper trimmer for clipping most of her coupons and says it's much better than using scissors. I haven't tried it yet, but I am seriously thinking about it. Anything to make coupon clipping faster!
Storage Bins for Extra Coupons
As I have mentioned before, I receive extra copies of coupon inserts from many different sources (mostly friends), and at one point earlier this year, they started to take over my office.
In an effort to keep them as organized as possible, I decided to purchase a few clear Rubbermaid storage bins to house my extra coupon inserts. I have them separated by the date the insert was released.
Another way you could organize your coupon inserts is with a file box. These work too, they just don't hold as much.
These are the top 5 couponing tools I could not live without. Well, I suppose I could if I had to, but it would make using coupons extremely difficult and time-consuming!
Using coupons saves our family thousands of dollars on groceries every single year, so it's important that I always have these couponing tools around. If I didn't have them, I certainly would not be able to save as much as I do when I go shopping!
What are some couponing tools that you couldn't live without?