Transunion Vs. Equifax: Why Is There a Difference in Your Credit Scores?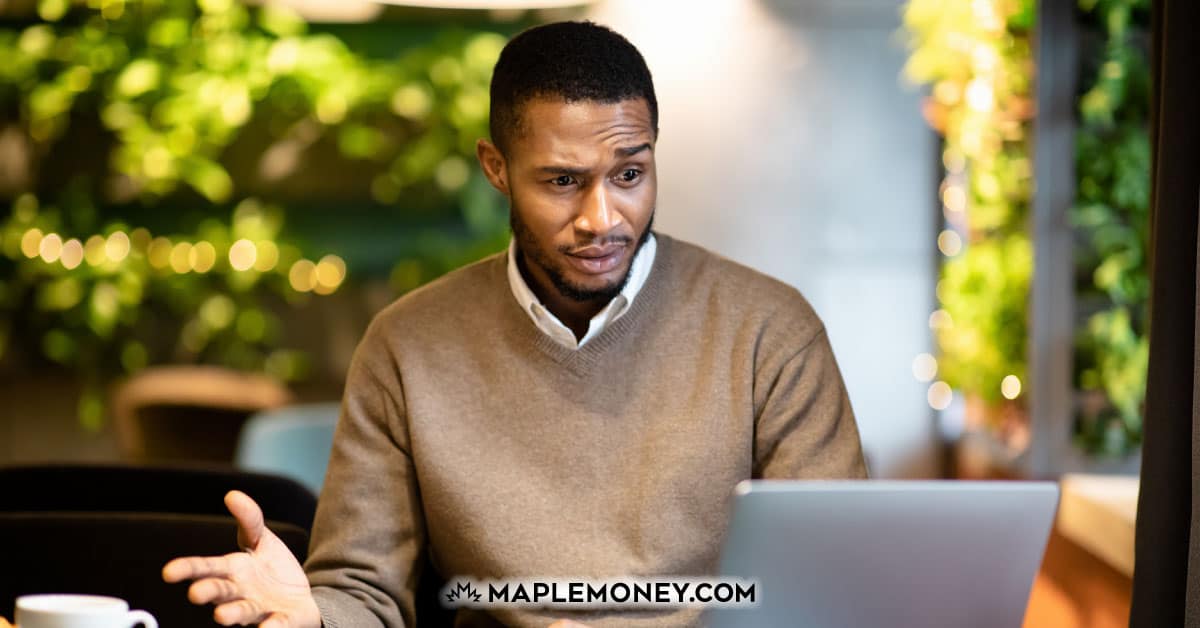 In Canada, there are two credit bureaus that financial institutions use in the credit scoring process: Equifax and Transunion. But while the two companies serve a similar purpose, each one will give you a different credit score. In this article, I'll explain why that is, and show you how you can get an updated credit score every month for free.
Transunion Vs. Equifax
When people obtain their credit score through Transunion and Equifax, they are often surprised to see a different credit score from each bureau. There are a number of reasons for this.
For starters, Equifax and Transunion have their own proprietary algorithms, with each one assigning a different weighting to the criteria included in your score. Also, not every financial institution reports to both Equifax and Transunion. Some credit grantors report to both, while others report to one and not the other.
Because the information being reported to each bureau varies, including when it is reported, the resulting credit scores won't always be the same. In case you're wondering, I've included a list below of the major Canadian banks and the credit bureaus they use. As you can see, some use both Equifax and Transunion, while others only use one of the two.
Equifax
BMO
CIBC
Desjardins
HSBC
National Bank
Scotiabank
Tangerine
TD Canada Trust
Transunion
BMO
Laurentian Bank
National Bank
Royal Bank
Scotiabank
Tangerine
VanCity
How Do I Check My Credit Score?
Both Equifax and Transunion are required to offer Canadians a free credit report (no score) upon request, once per year. Requests can be ordered by phone or by downloading a request form and mailing it in. You can choose to pay the bureaus for regular monthly online reporting, but there is a way to get monthly reporting, and an updated credit score, for free.
Borrowell and Credit Karma
More and more Canadians are signing up for free monthly credit reporting from Borrowell and Credit Karma. Both companies will send you an updated credit score and report on a monthly basis, at no charge. They make money through loans and credit card referrals that they offer to their members.
What's important to note is that Borrowell uses the Equifax credit score, and Credit Karma uses Transunion. This means that the scores you receive from each company will differ, just like the scores from Equifax and Transunion.
Why Are My Equifax and Borrowell Scores Different?
Even though Borrowell pulls your score from Equifax doesn't mean that the two scores will be the same either. The same goes for Credit Karma and Transunion. This is because the score that the bureaus provide to Borrowell and Credit Karma are slightly different than the one they provide directly to individuals. Both are legitimate credit scores, but the Borrowell and CK scores are the ones used by lenders, while the score you obtain directly from Equifax is more for educational purposes.
Why Is a Good Credit Score So Important?
While too much debt is never a good thing, there comes a time when most people will need to borrow money. Having access to credit makes it possible to purchase a home to live in, a car to drive, or have a credit card for day to day use. Without a good credit score, certain aspects of life can be more difficult.
What's Considered a Good Credit Score?
It can be difficult to understand what is considered a good credit score, especially when the numbers vary between the two credit bureaus. What you need to know is that credit scores are grouped in ranges. I've listed these below, to give you a general idea of how your score is categorized:
Credit Score Grade
800 and up Excellent
720 to 799 Very Good
650 to 719 Good
600 to 649 Fair
Below 600 Poor
Factors Affecting My Credit Score
There are several factors that go into determining your credit score. Here's a list of the most important ones, in no particular order:
Credit Utilization
This is a ratio that measures the amount of revolving credit you owe divided by the amount you have available. For example, if you have 3 credit cards with balances totalling $7500, and the combined limits of the three cards is $15,000, your credit utilization is 50%. There is no ideal percentage, but it's recommended that your utilization not exceed 30%.
Payment History
Whenever you have a payment that falls more than 30 days past due, your lender will report the late payment to the bureau. Every late payment has a negative impact on your overall score. If a payment falls more than 60 or 90 days past due, it reflects very poorly on your ability to pay your credit as agreed. This is why it's so important to make all of your payments on time.
Credit History Length
The longer a credit product is reporting on your bureau, the better it is for your score. This is why closing a credit card that you've had for a number of years can have a negative impact on your score for a period of time. This doesn't mean you should never close a credit product, but it's good to maintain at least one or two revolving accounts over the long term.
Credit Enquiries
When you apply for credit through your bank, an enquiry is done on your bureau. All enquiries are tracked, and your score does drop a little bit every time an enquiry is made. There's nothing wrong with a few enquiries on your bureau within a 12 month period, but excessive enquiries are looked upon unfavourably and can have a material impact on your score.
Public Records
Public records, such as delinquent speeding tickets, or a court judgement against you, are reported to your credit bureau. These will damage your overall score, not to mention your ability to be approved for credit. If you do have unpaid judgements or collection items, it's important to settle them as soon as possible.
Transunion vs. Equifax: Final Thoughts
When it all boils down, it's best not to get hung up about receiving different credit scores. The most important thing you can do is check your credit report on a regular basis. This is the only way to make sure there are no errors or other issues impacting your ability to obtain credit. For the clearest picture of your credit history, I recommend signing up for both Borrowell and Credit Karma. This way, you'll have both credit bureaus covered.