TurboTax Canada Review for 2021 : The Best Choice for Paid Tax Return Software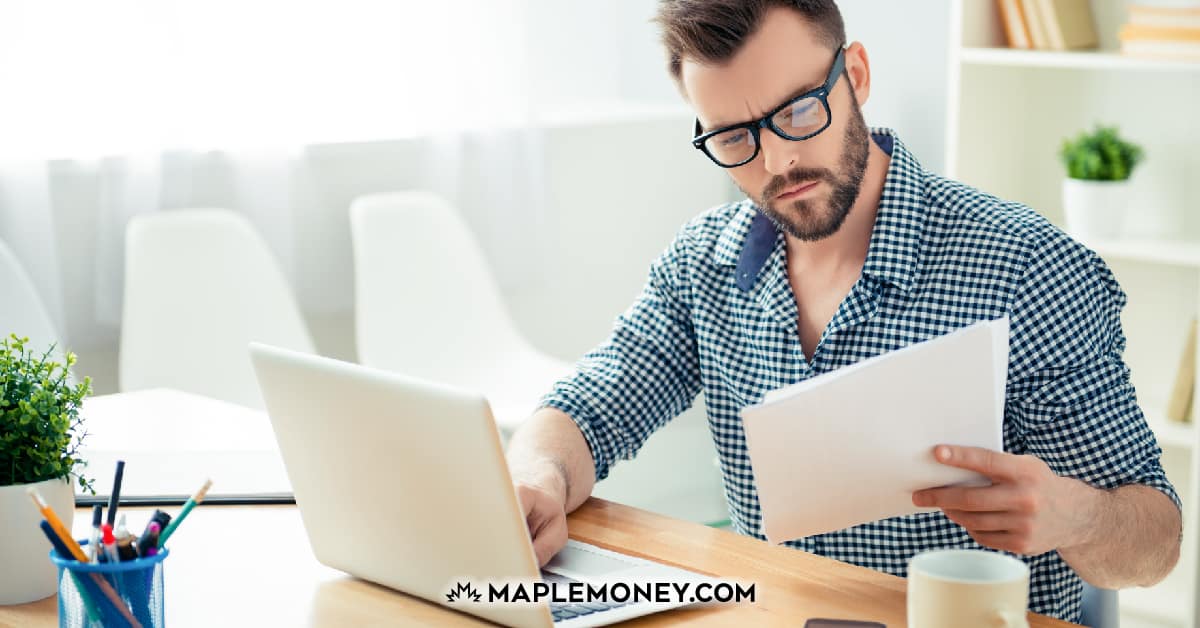 Once again, tax season is upon us, and Canadians everywhere are using Intuit's TurboTax to file their return. Once known as QuickTax, TurboTax has long been a top player in the tax return software game. With each passing year, however, the competition ups the ante, and TurboTax is no different. In this review, we'll look at what TurboTax has to offer Canadian tax filers for the 2021 tax year, and see how they stack up against other top names, like Wealthsimple Tax, and H&R Block.
TurboTax Features
With paid versions ranging as high as $44.99/return, not to mention some rather pricey add-ons, TurboTax tends to be one of the more expensive tax software options out there. That said, TurboTax boasts a number of top features that will make completing your tax return a breeze. Let's take a look at what you can expect to see.
NETFILE Certified
As soon as your tax return is completed in TurboTax, it can be sent immediately to the CRA for processing, via NETFILE. NETFILE is the CRA's secure electronic tax filing system. This instant transfer means that you get your refund sooner, often within 7 business days.
Built-In Support
All TurboTax users have access to an online community forum, not to mention the support that's baked right into the software. For example, at the beginning of the return, TurboTax asks a number of personal questions designed to improve the user experience. TurboTax will also sift through more than 400 possible credits to maximize your tax savings.
CRA Auto-Fill My Return
Providing that you are registered with CRA My Account, Auto-Fill My Return will automatically download any available tax slips into your TurboTax return, saving you from having to enter the information manually. This includes various T3, T4, and T5 slips.
TurboTax Assist & Review
While TurboTax has the tools for you to get the job done on your own, for $69.99 you can have a real, live tax professional review your tax return prior to filing. This will help to make sure your credits are maximized, and that you end up with the highest possible refund. For self-employed returns, the cost is slightly higher, at $84.99.
TurboTax Full Service
If you prefer to have a professional prepare your return, but you still want the convenience of doing everything online, TurboTax Full Service can help. For $99.99, all you need to do is upload your tax documents, and a TurboTax professional will take over from there, handling your return from start to finish. Business owners can pay for the same service, for $179.99.
TurboTax Versions & Pricing
There are versions of TurboTax's online software. While at the high end, they are pricier than most of their competitors, they do offer a free version, as well as a well equipped standard tier, which is built to handle most personal returns. Here's a breakdown of each level.
TurboTax Free
Unlike some tax return software, TurboTax Free is available to Canadians at all income levels. Providing that you have a fairly simple return, and don't need all the bells and whistles of the paid versions, anyone can access TurboTax Free. All versions are NETFILE Certified and can handle as many as 20 returns per year. TurboTax Free includes an instant refund tracker, so you know where you stand as you move through your return, but it can't handle more complex tax situations, like investments, or self-employment and rental income.
Features:
NETFILE Certified
Auto-Fill My Return
Handles up to 20 returns
No online tax return storage
TurboTax Standard
For a very reasonable $19.99/return, TurboTax Standard adds some features not included in the free version. For example, Standard allows you to transfer your data from the previous year. It will also identify tax savings for you, and provide guidance on how to maximize family tax savings.
Features:
Same features as TurboTax Free, plus
Personalized tax profile
Transfer last year's tax info
Identifies tax savings
Automatic tax calculations
Maximize family credits
Enhanced product assistance
TurboTax Premium
If you own investments, such as stocks, bonds, or mutual funds, or own a rental property, you'll want to spend a bit more and grab TurboTax Premium. At $34.99 per return, it is a bit more costly but comes with features that make it easy to report investments and rental property income.
Features:
Everything in TurboTax Standard, plus
Covers stocks and bonds
Investment income
Rental income
Capital Gains
TurboTax Self-Employed
Business owners will benefit from TurboTax Self Employed, which comes with dedicated help and guidance for self-employed individuals. This includes searching for industry-specific deductions, and an online interview to help determine income and expenses. It is rather pricey, at $44.99, but well worth it
if it uncovers deductions you would not have otherwise found on your own.
Features:
Everything in TurboTax Premium, plus;
Specialized guidance for self-employed
Free Download of Quickbooks Self-Employed
Industry-specific deductions
Questionnaire to determine your income and expenses
Can handle various types of self-employment
TurboTax Download
Some Canadians still prefer to download their tax return software, where it can be securely stored on their computer hard drive. This makes it possible to work on your return while offline. In addition to their online software, TurboTax sells the downloadable version, and you can still purchase the CD-ROM version in retail stores. The features are very similar to what you'll find with the online software, but there is no free option and the pricing is slightly higher, as follows:
Basic: $19.99, includes 4 returns; Standard: $34.99, includes 8 returns; Premier, $74.99, includes 12 returns; and Home & Business, $119.99, includes 12 returns.
TurboTax vs. Wealthsimple Tax vs. H&R Block
With so many options to choose from, how does one decide which tax return software is best for them? To help answer this question, let's do a quick comparison of TurboTax versus a couple of other highly popular Canadian tax software brands, Wealthsimple Tax and H&R Block.
If you're looking for the best free software, Wealthsimple Tax is my top choice. While both TurboTax and H&R Block have free versions of their software, Wealthsimple Tax offers more functionality free of charge, including the ability to handle investments, self-employment and rental income. Not only that, but their user interface is so simple and clean, that your entire return is completed on one screen.
If you prefer having the added support, the paid versions of TurboTax and H&R Block are the way to go. Both companies make it possible to have your return reviewed and/or completed by a live tax professional. Of course, you will pay extra for these services but sometimes it's nice to have the option.
For me, TurboTax gets the edge over H&R Block, mainly due to its Self Employed version for business owners, which is packed with features that make filing business taxes a breeze. One nice feature of H&R Block is getting to choose between visiting a brick-and-mortar location to file your taxes, or going the DIY route at home.
For your own comparison, feel free to check out my in-depth reviews of Wealthsimple Tax and H&R Block, both of which are updated for the 2021 tax year. I've also written a recent review of the best free tax return software options for Canadians.
TurboTax: My Top Choice For Paid Tax Return Software
For 2020, TurboTax remains my top choice for paid tax return software. Offerings from H&R Block and even UFile are also very strong, but it's tough to beat TurboTax's combination of features, professional support, not to mention a highly intuitive user interface. For free software, Wealthsimple Tax has more to offer, but TurboTax Free means that there's something for everyone. If you haven't already filed your taxes for 2021, I recommend that you take a long look at TurboTax.