13 unique gift ideas based on books
Unique gift ideas.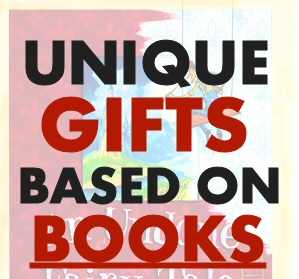 I love creating unique gifts based on children's books. My boys once received a hilarious book from their auntie called An Undone Fairy Tale by Ian Lendler with matching items. It was an instant hit and is sure to be a lifetime treasure.
If you wanted to create a theme gift with that book, you could add pencil crayons, pretzels and a jar of pickles (aren't you intrigued to read it now?). This post will present ideas for creating unique gifts based on books suitable for any child.
Choose a book that inspires
You can often find immaculate children's books at thrift stores for a few dollars. Tuck a few away that would lend themselves well to this gift-giving idea and watch for sales on items to supplement the theme. Many schools send home the Scholastic catalogue that also offers reduced books. Don't forget about yard sales in the summer, too!
If you are planning your gift well in advance, I recommend ordering books from either Amazon.ca or the Book Depository's extensive selections. They both ship quickly and are reasonably priced (prices below are from Amazon.ca).
Gift ideas
For babies & toddlers
Love You Forever ($5.95)
Include: Facial tissues (it's a tear-jerker!), a baby book for their story, Usborne Parents' Cards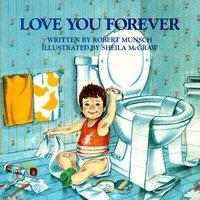 That's Not My Monkey ($10.76)
Include: Monkey pajamas or a stuffed monkey
Dr. Seuss's ABC ($6.50)
Include: Magnetic alphabet letters, flash cards, place mat with letters
Brown Bear, Brown Bear, What do You See? ($10.82)
Include: Flashcards with colours or animals, stuffed teddy bear
For older kids
For the young animal lover
Curious George Goes to the Zoo ($4.95)
Include: Zoo passes, or passes to a local farm (along with quarters for animal feed machines)
For the bug enthusiast
1001 Bugs to Spot ($10.76)
Include: Magnifying glass, plastic bugs, passes to a Butterfly Conservatory
For the budding artist
How To Draw Princesses and Ballerinas or How To Draw 101 Funny Animals ($6.96): Include: Pencil crayons (shop back-to-school sales), artist-grade pencils, quality sketch pads (found at Dollarama)
For the inquisitive child
A to Z Mysteries: Detective Camp ($6.99 PB)
Include: Ink pad, word search, magnifying glass, Yes & Know spy book (use 40% off coupon at Michael's)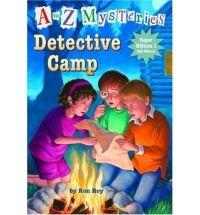 For the creative child
The Party (any Barbara Reid book would be suitable; she is a talented Canadian author and illustrator specializing in plasticine artwork) ($8.99)
Include: Package of modelling clay + empty CD cases (dollar store), so the young artist can display their own clay artwork.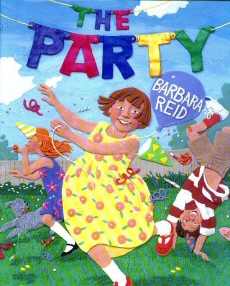 For the movie enthusiast
If You Take a Mouse to the Movies ($13.36)
Include: Movie passes (buy with Air Miles!), popcorn, popcorn seasoning, snacks
For the chocolate lover
Charlie and the Chocolate Factory ($7.99)
Include: Various chocolate bars and a chocolate puzzle ($5.99 at Toys R Us)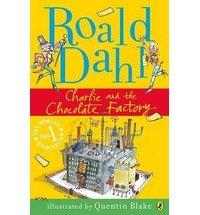 For the chef
Kids' Cookbook (Various Prices)
Include: Cooking class from Real Canadian Superstore, an apron, kid-friendly kitchen items
For the adventurer
Guinness World Records 2013 ($21.91)
Include: Journal to document their own records, stop-watch to time their feats
Once you have compiled your theme gift, wrap it in cellophane with some tissue paper. For the finishing touch, make a gift tag that relates to the theme. Your gift is sure to be well-received with any child that loves to read!
Of course, these ideas can readily be adapted for older (teenage) children or adults, too.
A thoughtfully chosen book becomes a timeless keepsake – I still cherish a childhood classic I have from my grandma called Junk Day On Juniper Street. Perhaps that is where my love for a good bargain began.
Which books would you recommend for this project?