What everybody ought to know about credit cards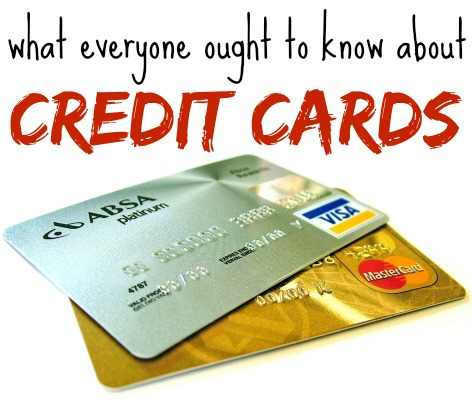 "The most important thing for a young man is to establish credit – a reputation and character." – John D. Rockefeller
(I believe John Rockefeller would agree that it is also important for women to establish those things as well.)
I know credit cards are supposed to equal evil, but they really can be great tools – if you know how to use them correctly.
As long as you pay off the full balance every single month, credit card companies won't charge you anything (unless you have a card with an annual fee). This can be a simple way to manage your money.
Credit cards are one of the best ways to track your spending. Log into your account online each week and track all of your purchases. If you see a purchase that you did not make, call the credit card company immediately.
Many credit cards offer some type of rewards program. Whether it be cold hard cash or points that can be used towards airline tickets, gift cards, etc. – always use a credit card that gives you something back for using it.
Build your credit history with a credit card. It's important that you build up the right credit habits to maintain a good credit score. Make small purchases on your credit card each month and pay the balance in full when the bill comes in. When you can manage this, you can start to put larger purchases on your card.
There are lots of other benefits to using credit cards. Most companies offer the following:
– Auto Rental Collision Insurance
– Purchase Security and Extended Warranty Protection
– Emergency Travel Assistance
– Delayed & Lost Baggage Assistance
– Travel Medical Insurance
– No Fee Travelers Cheques
– Guaranteed Hotel Reservations
Make sure to pay your entire credit card balance in full every month. If you can handle that, then a credit card may be a good thing for you to use.
Many people say that to avoid debt, you should pay for everything with cash (I agree with this as well – for most people). I have tried this method and it just does not work for me. For one thing, I don't earn any type of reward for paying in cash. The most important thing, though, is that when I have cash in my pocket I will spend it all. Every time, without fail.
It's harder for me to swipe my credit card then to hand over cash. Credit cards just work better for me. My husband is the same way, so we use our credit cards to pay for almost all of our monthly expenses.
Do you prefer cash or credit cards for your purchases?