Birthday party ideas under $70
Birthday party ideas!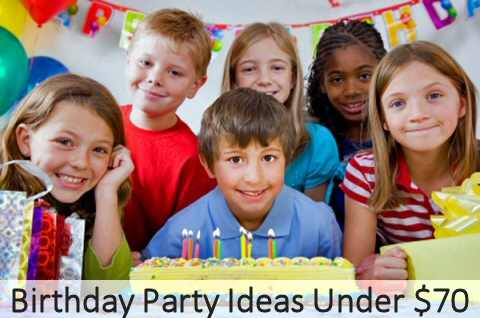 My boys' birthdays are in October, November, December, and January, so we are steadily party planning in the fall. We love to celebrate big around here, making each party memorable, but of course, it has to be a birthday party on a budget.
I always begin with a theme – something that the boys are interested in at the time. I search online for ideas (Pinterest is great for that!), select my favorites, and make a plan. Martha Stewart, I am not, but with a little creativity and resourcefulness, it all comes together.
Theme
I use the theme in several ways:
Invitations – sets the stage for the party before guests arrive
Games – gives structure to the activities we do
Decorating the Table – this becomes the main decorated area
Cupcakes — my kids love helping with these, and they are easy to serve
Inspiration
Here are a few theme-based parties we have done:
Dr. Seuss party (for a toddler)
I made a Cat In The Hat cake that flopped dismally (no photo evidence of this amusing dessert). We ate green eggs and ham, wore striped red and white hats, and played games based on Dr. Seuss's stories.
Superhero party
This was an obvious choice for a family of boys. Guests dressed as superheroes. We played superhero games and finished the day with Spiderman cupcakes, topped with black licorice spiders from the Bulk Barn.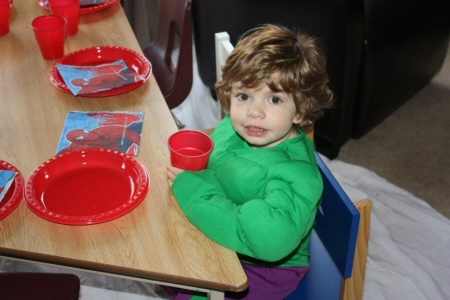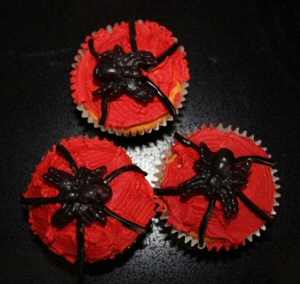 Jungle party
Guests all dressed up as animals – it was an October party so many wore Halloween costumes. My husband and I hosted as Tarzan and Jane. We played jungle games and ate adorable (and easy) cupcakes.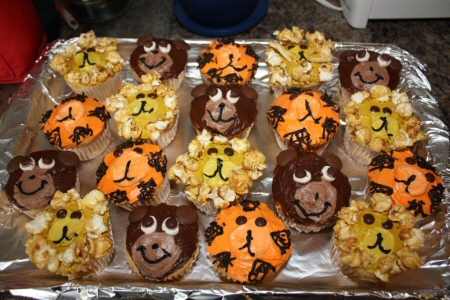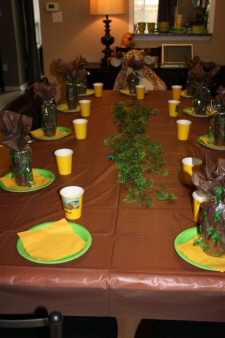 Lego party
We have done this party a few times. There are countless internet ideas for Lego décor, games, prizes, etc. We made Duplo chip bowls and used on-hand Lego creations as table decorations. The kids' favorite time was freestyle building with our Lego collection; they kept begging for more challenges.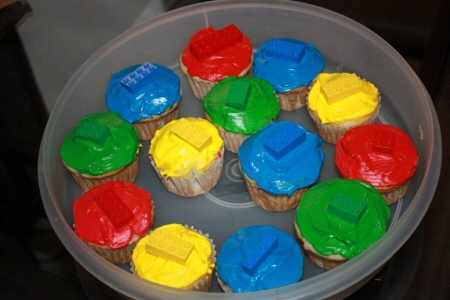 5. Minute to win it
This party based is on the TV show and is perfect for older kids (and adults too!). Kids completed challenges like carrying pop cans with spaghetti, kicking for a minute straight, and twisting themselves in toilet paper. Dollar stores play money and fake money napkins completed the décor. You can find more of these game details here.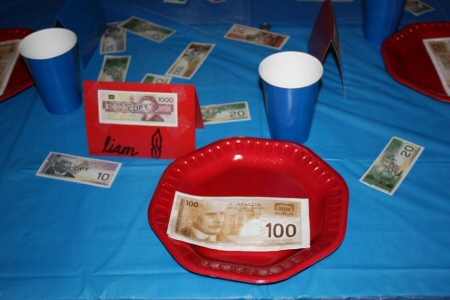 Movie party
In the fall, the Starlight Foundation sponsors a free movie morning. We took 12 kids to see Hugo in 3D and treated them to 3 x $2 snacks each – popcorn, chocolate, and a pop. This was a splurge, but I try to do one "easy" party each year (that's a gift to myself!).
Great fun and no preparation. Best yet, all money spent goes towards a great cause.
Sports party
My eldest has done this party twice. We begin with free time at the house, and then my husband takes the kids to a nearby park for soccer, tag, football, and crazy photoshoots. The kids love being outdoors, playing some structured games, and enjoying some leisurely time.
Ninjago party
When Lego Ninjago is the rage, it has to become a party theme. It featured Rice Krispies sushi, chopsticks, and paper lanterns. The Ninjago cupcakes were easy, as well! We took photos of each guest with ninja props as they arrived. Games tested the ninja qualities of discipline, agility, concentration, and balance.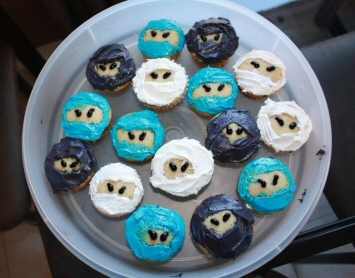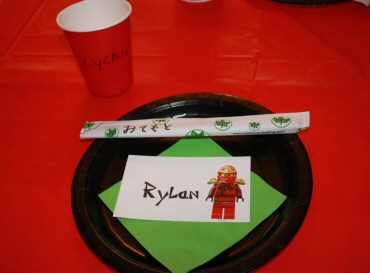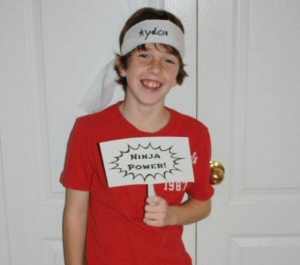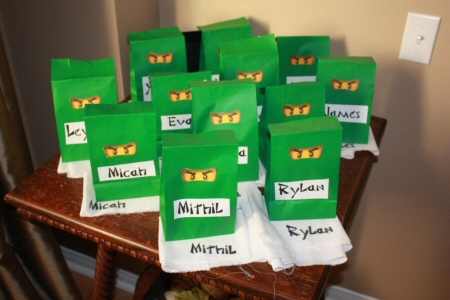 Budget
The average budget for 10-12 guests includes:
$3 invitations (I make our own with My Publisher)
$15 décor
$25 food (I shop in advance for frozen pizzas, chips, pop, fruit, and veggie sales)
$25 loot bags/prizes (I collect sale items throughout the year)
In a time when people are spending hundreds of dollars on birthday parties, we have consistently found frugal alternatives. While theme-based parties do require planning and organization, these are always a highlight of our year. And the looks on the guests' faces show that you can have birthday party fun on a "nickel".
What frugal birthday party ideas have you tried?