9 ways to keep kids active on a budget
My friend recently enrolled her children in swimming lessons and mentioned that she found them a bit expensive. The receptionist showed tremendous initiative and discovered that this family qualified for free swimming lessons for each of their boys.
As a frugal living expert, I am shocked that I didn't know this support was available through many Parks and Recreation departments.
I immediately researched other options as well, to educate us all about available resources and ideas to keep kids active on a budget.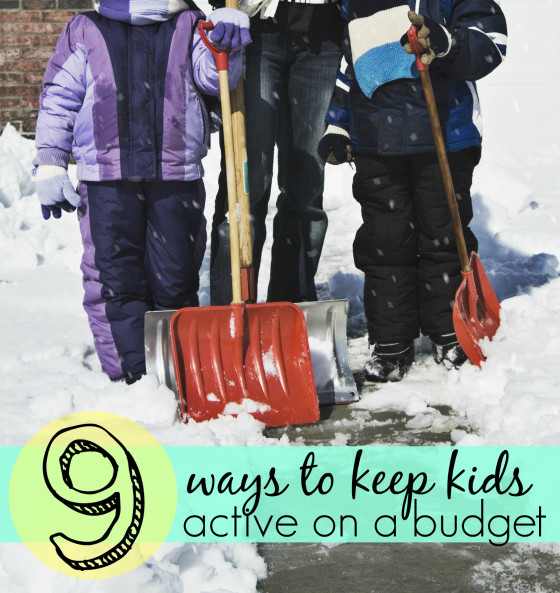 1. Plan your year intentionally
Do not feel pressured to enroll your children in too many structured programs if that will be a financial or scheduling stress. Have a family meeting and guide kids through prioritizing their annual activities. Create a family calendar that is balanced and reasonable for children and their chauffeurs.
2. Encourage school involvement
Many schools have fabulous athletic programs for students of various skill levels. Encourage your son or daughter to participate in intra-murals and to try out for teams that interest them. Best of all, these programs are free.
3. Apply for special funding
Not-for-profit organizations are established so children do not miss out on athletics for financial reasons. There can be a one-time request if you have a tight year financially, or ongoing qualification if your overall income is low. Finances and the number of children are both considered when qualifying for funding.
A few programs include:
Jumpstart: typically covers up to $200/child annually for registration fees and sports equipment

KidSportCanada: covers $250/child annually for registration fees and equipment, and up to $500 for hockey.
Also, some organizations will allow you to pay registration fees after your funding is received.
4. Research local options
Parks and Recreation departments offer reasonably priced programs for residents. But if these programs are still out-of-reach financially, you can apply for additional funding. For example, in the City of Mississauga, you may qualify for funding for athletic programs based on your net income and the number of people in your family. Specifically, a family of 6 people would qualify for free programming if net income after tax is under $46, 791.
5. Swap skills
Consider trading skills with someone in order to get coaching or training for your child without paying out of pocket. One friend offers our children free baseball camps in exchange for swimming lessons. Ask your children to help you brainstorm ways to swap skills with other people.
6. Get involved
If you volunteer to coach your child's team, you can reap many benefits. Spending quality time together, getting to know teammates and families better. But wait! Some programs also waive registration fees for volunteer coaches' families, making this sport…FREE!
7. Model an active lifestyle
It is easy to fall into a "programming trap." We may feel we should enroll our children in various programs without even considering alternatives.
Some active options that don't involve paying registration fees
Skate together at an outdoor rink
Jog, walk, bike or rollerblade together
In winter, shovel snow or go tobogganing together
Regularly discover new parks

8. Ask around
Our friends began a running club in their area. Several times a week a group of kids gathers to run together. Best of all, the leaders volunteer, making this cardio workout…FREE! Check local community calendars and parent boards for similar options.
Churches can also be resources for economical programs. Our favorite soccer option is based out of a nearby church. It costs $60 for the entire week and includes a team jersey and amazing volunteer coaches. Not-for-profit camps like this can do a lot to help you stretch your fitness dollars.
9. Ask for experience gifts
Do you have friends or family asking for gift ideas for your child? Suggest a contribution towards your son or daughter's sports registration fee.
It is easy to assume we can't participate in something because we simply cannot afford it. But there are creative ways to be able to keep our children active, even on a very tight budget.
And don't forget to apply for the Canada Child Fitness Tax Benefit if you pay up to $500 out of pocket for qualifying sports. This equals about $75 in tax credit per child.
How have you helped your kids stay active on a budget?