How to Budget – Use a Budget Binder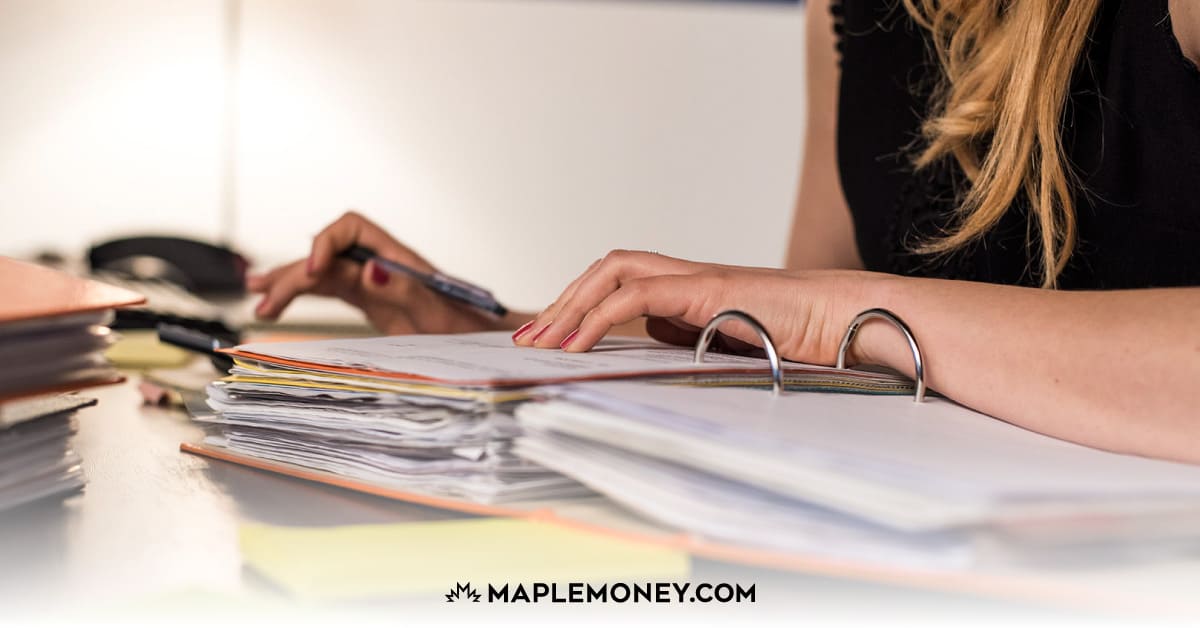 Make a Budget Binder for Budgeting
Do you want to learn how to budget? January is the perfect time to start budgeting and tracking spending for the coming year.
This post addresses organizing the paper trail to track your spending, rather than the budgeting process itself. The budget binder has worked well for our family for the past few years because of its simplicity. I hope it works for you as well.
Benefits of Using a Budget Binder
Provides one central location for all financial documents
Quickly find receipts – if an item is defective, goes lower in price (bring in your receipt to get a price adjustment) or if you decide to return something
Easily track spending all year and avoid money "slipping away", unaccounted for
Tax time is a breeze with each receipt/expense already categorized.
How we Use our Budget Binder
First, we decided how to allocate our spending. We tracked our spending for a few months to create a realistic budget. I created a spreadsheet to balance our income with our fixed and variable expenses.
Fixed expenses include mortgage payments, property tax, utilities, insurance (car/house/life) and savings (RRSP, RESP). These items tend to remain consistent throughout the year.
Variable expenses include spending that we have more control over – and can increase or reduce as we see fit, such as groceries, clothing and entertainment. This article focuses primarily on tracking my family's variable expenses, including:
Vehicle – Gasoline, Oil Changes
Entertainment – Coffee, Drive-thru Snacks, Dinner Out, Movies, Music Purchases
Fun – An Allowance for the Adults, Guilt-Free Spending, Books, DVD Purchases
Groceries – Food, Cleaners
Health/Personal – Supplements, Prescriptions, Haircuts, Drugstore Items
Household – Home Maintenance Items, Small Household Purchases
Kids – Baby Supplies, School Expenses, Clothing, Outings, Babysitter
Miscellaneous/Gifts – All Gifts for the Year and other Miscellaneous Items
Note: I also have a category called Income Tax for filing all receipts for charitable donations and child fitness tax credits.
Our budgeting system has three components:

Budget Binder – Holds sheets to track spending
Dividers with Pockets – One for each category of variable expense (holds receipts for the current month)
Accordion File – Holds receipts and bills for the entire calendar year, for both fixed expenses and variable expenses

Note: If you choose to use a program or app for tracking spending, the budget binder can still help organize receipts.

We record what everything that we purchase. We try to do this step every day. It is our version of the infamous "cash jars" (thanks, Gail Vaz-Oxlade!), without using jars (or cash, actually!). We prefer using our no-fee debit cards, instead of carrying cash around.
How to Use a Budget Binder
Record all purchases in the proper category.
Tuck the receipt in the pocketed divider.
Subtract that purchase from the monthly total so you know how much is still available to spend. It is critical to keep this form current. Also, all spenders in the household should look at the updated totals before making further purchases.
We discard any receipts that are not needed, and put the rest in an accordion file. This is also when we reflect on our spending for the month and make any necessary adjustments moving forward.
Establishing a simple accounting/storage system and using a budget binder has been a valuable tool for our family. We have a greater sense of control over our spending because of the way we have organized our finances. This frees us up to focus on important short-term and long-term financial goals.
Be sure to read Cassie's article on also saving regularly into a yearly expenses savings account for items that aren't regular expenses — it is a critical step to enable you to keep this regular budget balanced.
Do you use a budget binder? How do you keep track of expenses?