Is the Costco Executive Membership Worth It?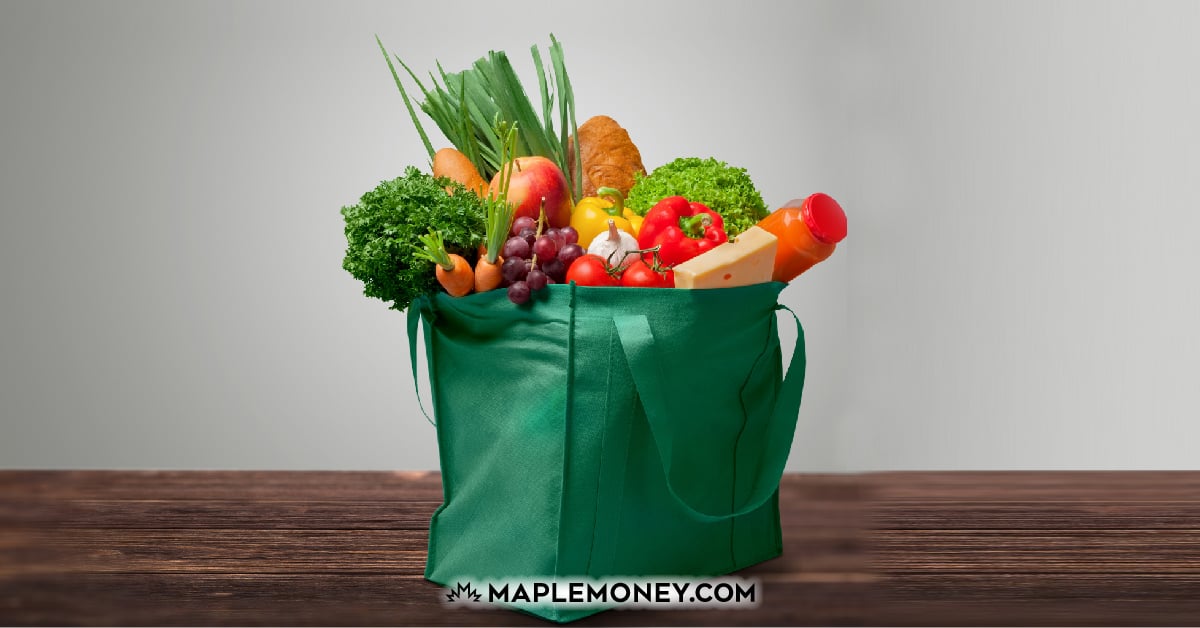 There are many reasons why Canadians love shopping at Costco: the low prices on bulk items, cheap(er) gas, high-quality products, and their legendary return policies, just to name a few.
As North America's most popular wholesale club, Costco offers two levels of membership: Costco Gold Star and the Gold Star Executive membership. The basic membership (Gold Star) is $60 per year, while the Executive membership offers several additional benefits at an annual cost of $120 per year.
A common question amongst Costco members is whether the additional $60 fee is worth the cost to upgrade to the Executive option. I've covered the various Costco services in other posts, so this article will focus squarely on the Executive membership, to help you decide if it's worth signing up.
The Costco Executive Membership
As a Costco member, you may be wondering, does the Executive membership have more to offer than the regular membership, with its access to discounts on everyday products?
Here's what you get with a Costco Executive Membership:
2% cashback on most of your purchases, up to $1000.
Additional savings on many Costco services, including pet insurance, residential telecommunications, credit card processing, and more
Exclusive offers and extra discounts. You can receive special invitations for products and Executive-member only promotions and discounts.
Costco Connection magazine and costco.ca insert by mail
A complimentary household card
The 2% cash back is the most significant difference between the Gold Star and Executive tiers. Upgrading means you earn rewards, potentially enough to negate your annual fee. If you stack the 2% Costco cash back with a premium rewards credit card, you may be able to increase your earn rate to 3% or more.
CIBC Costco Mastercard
The CIBC Costco Mastercard was designed with Costco members in mind. To apply, you'll need a Costco membership number. The Costco Mastercard enhances your Executive member benefits, by offering the following cash back rewards and other features:
3% cash back at restaurants and Costco Gas
2% cash back at other gas stations and Costco.ca
1% cash back on all other purchases including at Costco
No annual fee
No fee for additional cards (up to 3)
Available installment plans on Costco purchases
Cash purchase interest 19.75%
Cash advance interest 21.49%
The CIBC Costco Mastercard doubles as your Costco membership card, so you don't need to carry two cards when you shop. And while it's a great choice for members, you can use any type of Mastercard when you shop at Costco.
Costco Business Executive Membership
Some Costco Executive membership perks are aimed at business members. For example, business owners receive access to competitive prices on payroll services, credit card processing services, and more. Here are some of the features available to business executive members.
Access to the Costco Business Centre online
Includes 2 membership cards per household
Add up to 6 additional people to your membership
Annual 2% cash back reward on eligible purchases
Exclusive offers and discounts
Purchase for resale
How to Save Money by Upgrading to an Executive Membership
If you already have a $60 Costco Gold Star membership, you've likely decided that shopping at Costco is at least worth the annual membership fee. But did you know that you can save money by paying even more to become an executive member?
Because the executive card rewards you with 2% cash back on eligible purchases, you're earning when you spend, and you don't get that with a Gold Star membership. At a 2% earn rate, if you spend $6000 on eligible Costco purchases throughout the year, you'll earn $120 in Costco rewards, effectively canceling out your annual membership fee. In this scenario, you save $60 yearly by moving to the executive level.
The key is to spend enough money for the exec. membership. If you only spend $1000, you'll only receive $20 in cash back rewards for a net expense of $100.
Items Excluded from the 2% Costco Reward
No matter where you live in Canada, the following items do not count towards the 2% executive member reward:
Prescription drugs
Tobacco products
Food court items
Bottle deposits and refunds
Taxes and levies
All Costco services
Eye exams
Tire disposal fees
Tire mounting and balancing
Tire stud installation fees
Gift certificates
Costco ship cards
Membership fees ($120)
Oil disposal fees
Home delivery charges
Gasoline purchases
Charitable donations
3rd party insurance payments
Postage stamps
Environmental fees, deposits, or levies
All alcoholic beverages
Liquid milk and cream items (Quebec and Nova Scotia only)
Additional exclusions in Quebec
all pharmacy items
optical centre items and services
While this list may seem exhaustive, it's important to note that most of the products on Costco shelves still count towards the 2% reward.
Should You Make a Costco Membership Upgrade?
The bottom line is that Costco executive members who spend at least $6000 annually, or $500 monthly, benefit from being at the higher tier. If you're currently paying for a gold membership and are spending at that $6000+ level, it's worth upgrading from your current membership. Remember that in addition to the 2% rewards earn rate, you gain access to special Executive-only discounts and special deals.