Why Frugality is the Key to Living Your Dream Life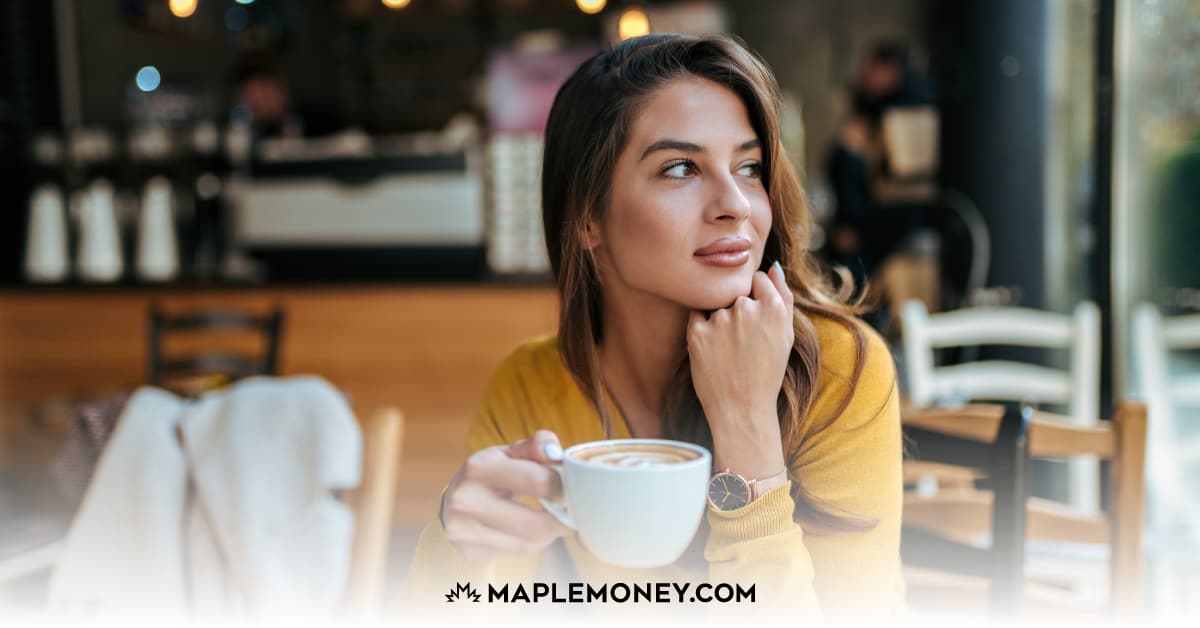 Frugality has started to become more of a trend and I'm so happy to see more and more people make the switch from being careless with their money, to being much more cautious.
Just because you're frugal, that doesn't mean you can't have fun! Whenever I am talking about frugality with someone, I almost always get an eye roll and I know they're thinking "yeah right, I'm not going to suffer through that!". And I wish I could just shake those people and get them to wake up and see the bigger picture.
If you live a frugal lifestyle, that doesn't have to mean you have turned into a Scrooge and are no longer fun. Most frugal people that I know (myself included) order takeout, buy new things, and go on vacations. You can still do everything you want in life if you're frugal. You just have to have a plan.
Why You Should be Frugal
Our philosophy here at MapleMoney is that frugal living should be easy. Frugality doesn't have to be hard, boring, or make you miserable. When done correctly, frugal living can actually become fun. Seriously!
When you're living life in the frugal lane, you can expect to:
Say Goodbye to Financial Stress
You know where your money is, where it's going, and when you're getting more. You know how to save for your future and anything fun you want to do in the meantime.
Enjoy the More Simple Things in Life
Spending time with your family, going for walks and enjoying the scenery, sleeping in (yes, sleeping in!), spending more time outdoors, and really just having more down time. When you're not stressed out about money, it's easy to relax and just enjoy life.
Buy What You Want to Buy
A common misconception about frugal living is that you never get to buy anything, which is simply not true. Frugality means that you know how to save money by cutting back on things that aren't important. If you're frugal, you can save up to buy the things you want instead of putting those items on credit.
Easy Ways to Make Frugality Part of Your Life
If you haven't yet crossed over into the lovely land of frugal living, here are 3 easy ways to get started. They are easy and painless, I promise!
Start Clipping Coupons
I've said this time and time again, but I feel so strongly about it that I must repeat myself once more: clipping coupons is one of the easiest ways to save money on groceries.
You don't have to be an extreme couponer, you don't need to carry a coupon binder with you when you go shopping. You just have to clip and few coupons and save a few dollars. Even if you only save $5 every week, that's $20 a month, or $240 each year that you can put towards something important to you.
Start Cooking More Meals at Home
Like I mentioned earlier, my husband and I still get takeout and still go out to eat every once in a while (at least once per month), so I am not telling you that you have to cook every single one of your meals at home – just most of them.
If you can commit to cooking your meals at home (cooking from scratch is best, but not mandatory) for at least 5 days per week, that would be a substantial amount of money saved, as opposed to eating out multiple times each month.
Buy Second Hand Whenever Possible
With so many resources for buying second hand (Craigslist, Kijiji, eBay, thrift stores, yard sales, consignment shops), you're downright crazy if you're not taking advantage of this simple way to save money.
As The Duggar's say: Buy used, save the difference!
Just because you're buying something that's second-hand doesn't even mean that it's been used, necessarily. I have seen brand new, unopened items for sale many times – at a fraction of the original price.
Frugality really is the key to living the life of your dreams. If you do it correctly (meaning you go "all in" and don't give up when things may seem hopeless), you can live the life you want.
My motto has always been "sacrifice now, to live big later". What that means to me is that if I can sacrifice just a little bit right now (though, to be honest, it doesn't often feel like I'm sacrificing anything because I find frugality to be fun and exciting), I will be able to live the life of my dreams later.
If you want to start living the life of your dreams, you'd better start preparing – and living more frugally can help. A lot.
Do you consider yourself to be frugal?