Lose weight on a budget: A how-to guide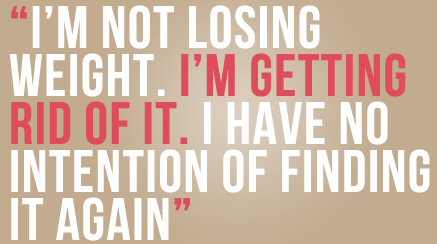 Often, we think that eating healthier is going to cost a lot of money, that losing weight needs to involve fancy diets systems or food plans, or that you'll need an expensive gym membership.
The truth is, losing weight doesn't have to mean spending a ton of cash.
The following are tips for losing weight on a budget.
Your motivation and mindset

Weight Watchers is recognized for offering a diet plan that is effective, healthy and sustainable. A few of the main reasons why it works so well:

1. It involves a system of accountability and support
2. It involves changing your eating habits forever.
3. You don't deprive yourself of foods you enjoy.

The good news is that if you don't have room for Weight Watchers in your budget (or your schedule), you can still lose weight by applying the same principles in your life.

Accountability and support

Try to form your own buddy system by creating a support group. Get a few friends or family members to join you in losing weight. This way, you can hold each other accountable and you can keep each other going through the ups and downs.

If you're unable to enlist people in "real life", there are many popular weight loss support communities online, like 3 Fat Chicks and Fat Secret.

Don't go "on a diet"

In order to lose weight, you need to commit to changing your diet, rather than go on a diet.

Think of your weight loss journey as a lifestyle change rather than a short term, "reach my goal weight only" type of change

Set achievable and sustainable goals

It's really important that you set short and long term weight loss goals and celebrate the wins.

Plan for gradual, steady and healthy weight loss. This generally means losing 1-3 pounds a week.
Your diet

Write down everything each day

Writing down everything you eat and drink each day can be helpful, especially when you are first getting started. This helps to make you more aware of exactly when, what, and how much food you are eating on a daily basis.

You can do this using a basic notebook or you can use free online tools such as Eatracker or Sparkpeople.

Plan your meals

By planning your meals and snacks for the week, you are less likely to stray from healthy eating.

Your weekly grocery shopping trips should include nutritional research in addition to your coupon, sale and price research. Use Canada's Food Guide to help you make wise food choices.

Also, Eatwise has a searchable database with lots of foods and provides nutritional information about each.

Include vegetables & fruits

Be sure to include plenty of fruits and vegetables, reduce the amount of meat and include high protein, high fiber foods such as beans to your diet.

Save money by replacing a meal or two a week with bean based dishes (these are highly nutritious and budget friendly).

Drink plenty of water

Be sure to drink the best free beverage of all – water. It's essential for keeping your body healthy and it also helps to keep you feeling full longer.

Best of all, it costs you absolutely nothing.

Eat less food

Many people overindulge and eat more than they actually need to on a regular basis.

Eat less food and exercise portion control. Use smaller plates. Chew your food well and wait a few minutes before deciding to get a second helping.

Chances are, by slowing down, you'll feel full and eat less.

Split meals when dining out

Restaurant portions are usually much bigger than they should be.

Share your meal with your spouse, child or friend and cut the calories (and the cost).
Your exercise plan

Walking or jogging

Get moving and go for regular walks or jogs. It's completely free and the cardio is great for weight loss.

You can easily adjust the speed and duration of your walks/jobs as your fitness level improves.

Check out this great post that shows how many calories you will burn doing certain activities for one hour.

Play sports

Go outside with your kids (or friends, if you are childless) and have fun playing basketball or soccer, or join a local recreational league.

Stay active by playing a sport that you really enjoy. This is an easy, free (or very inexpensive) way to get fit.

Skip the gym

This may not be an option for everyone, but creating a home gym can save you quite a bit of money.

Consider creating your own home gym if you have the space (and if you can stay motivated to keep up your routine at home).

You can also opt for low cost fitness accessories such as jump ropes, fitness balls, and resistance bands.

Use your local library & online resources

There's plenty of useful information and resources for exercise planning available to you at your local library and on the internet.

Visit your library for fitness videos and books. Search online and you'll find exercise routines that you can follow at home for free.

Day to day activities

Look for small ways to add more activity to your day-to-day routine.

Take the stairs instead of the elevator. Stand instead of sitting. Use a basket instead of a cart when you shop.

If you look at your routine closely, you'll see that you can easily add more activity to your life – even if you are busy.
Your mindset, diet, and exercise are all important factors when trying to lose weight on a budget.
Be creative with your activities and stick to a frugal, healthy diet and you will be well on your way to a healthier you.
Please share your frugal weight loss tips in the comments!