Maple Review: Get Your Next Prescription from An Online Doctor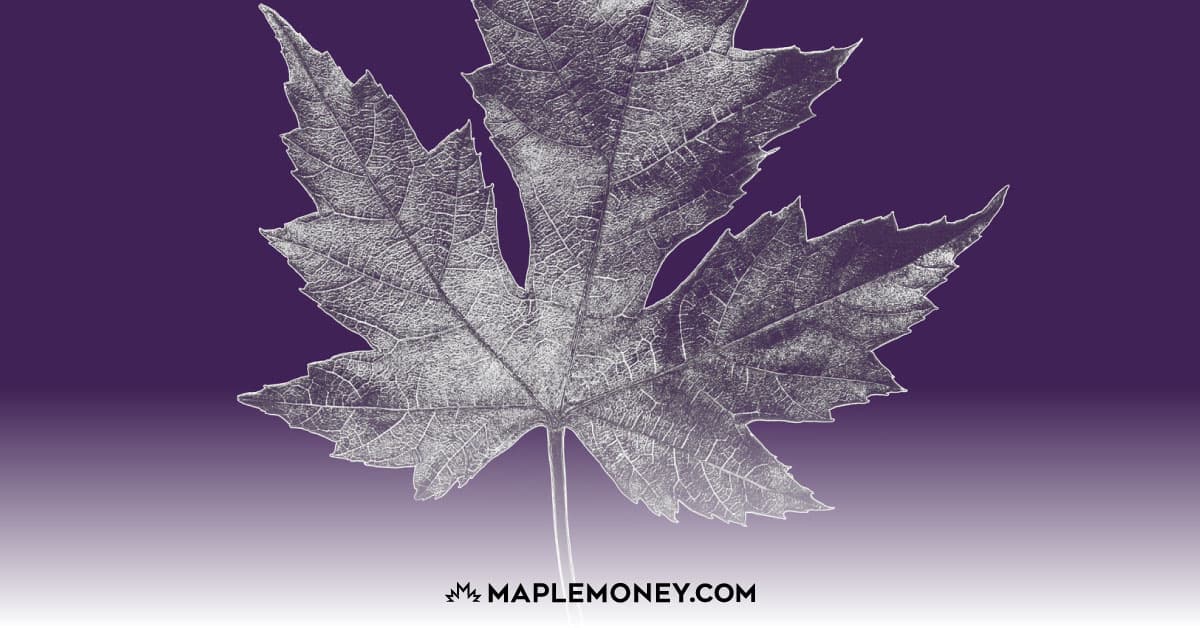 From grabbing a cab to buying groceries, there isn't much that can't be done online these days. But have you ever considered visiting an online doctor? What may have seemed far fetched only a few years ago is becoming commonplace in both Canada and the US. The phenomenon is called telemedicine, and more and more companies are using it to disrupt traditional methods of healthcare delivery.
Introducing Maple
Maple, headquartered in Toronto, is a leading provider of online telemedical services in Canada. As per their website, Maple states that their mission is to "tackle some of the world's most meaningful issues in healthcare, starting with timely and convenient access to doctors and other healthcare providers so that you can feel better, faster." From what I can see, it's a vision that's closely aligned to the service they deliver.
In this review, I'll give you everything you need to know about Maple. I'll show you how to consult a doctor online within minutes. show you how Maple works and I'll cover everything from price, to what I consider the pros and cons.
How Maple Works
Once you sign up with Maple, setting up a virtual meeting with a doctor is quick and painless, unlike the waiting room at your nearest walk-in clinic. In fact, it only takes a couple of minutes to get the process started. Here's how it works, in 5 easy steps:
Login to Maple & select "See the Doctor".
Describe your symptoms. There's a section here for you to enter a description of what you're experiencing.
The app will then connect you to a licensed physician, after a check of your location.
A doctor will review your request. They need to make sure that the symptoms you're describing are going to be something they can help you with online. If not, they will inform you that you need to visit a walk-in clinic or your family doctor.
The doctor will meet with you virtually for a consultation. If, after meeting, you require a prescription or a sick note, the doctor can send you a prescription, or fax it to a pharmacy near you. They can also order lab work, and give you a lab work requisition.
How Much Does Maple Cost?
Maple breaks it's pricing down into 3 components: Pay-per-visit, Medical membership plans, and credit packages, which are credits that you can purchase at a discount. Payment can be made via a major credit card, Google or Apple Pay. Let's take a closer look at the pricing options.
Pay-per-visit
$49/visit Weekdays 7am – midnight EST, M-F
$79/visit Weekends & Holidays 7am – midnight EST
$99/visit Overnight Midnight – 6:59am EST
Medical Membership Plans
If you've tried out Maple, and the experience is so positive that you can see yourself using their services on a regular basis, you may want to consider purchasing an annual membership. A personal plan buys you up 30 visits and works out to $360 for the full year.
If you see yourself using the service between 5 and 10 times per year, it may be worth it. You also wouldn't have to worry about the time or day of the week of your visit. I should point out that with the family plan, you must be a parent, legal guardian, or power of attorney, to make medical decisions for everyone on the plan. Memberships are billed annually.
$30/month Personal membership Up to 30 visits per year
$50/month Family membership Up to 50 visits per year
Credit Packages
If you don't think you'll visit Maple often enough to justify an annual membership, but you still want to lower your costs as much as possible, you can purchase a credit package at a discount. For example, you can buy a $100 credit for $95. This would cover 2 weekday visits with a 5% discount. The more you spend on credits, the deeper the discounts become. Credits can be applied to individual visits or memberships.
Starter $100 Credit Pay $95 – 5% savings
Extended $200 Credit Pay $180 – 10% savings
Year-Round $500 Credit Pay $425 – 15% savings
Telemedicine Pros and Cons
There's a good chance that this article is the first you've heard of Maple, or of telemedicine in general. While it's growing in popularity, it hasn't yet reached mass appeal. To help you decide whether an online doctor is right for you, let's take a look at some pros and cons.
Pros
24/7 availability
Convenient – no need to leave home
Little to no wait time
Ability to treat a variety of conditions
Ability to receive a prescription, and have it sent directly to your pharmacist
Covered by several private health insurance plans – check with your provider
Cons
Cost – Pricing will put service out of reach for many
Not all types of conditions can be treated
Not recognized by many provincial health plans
Who Exactly Are Maple's Doctors?
Maple doctors are the same ones you see when you go to a clinic or hospital. Their team comprises licensed doctors from across Canada, including family doctors, specialists, ER doctors, even naturopaths and dermatologists.
Several Maple doctors are licensed in multiple provinces, so there's a chance you could meet with a doctor who resides in a different province from where you live. Telemedical services like Maple have sometimes been referred to as an 'Uber for doctors', but really what you'll find are physicians who believe in the importance of digital medicine in Canadian healthcare.
What Conditions Can Online Doctors Treat?
According to Maple, their doctors are able to treat a wide range of conditions, such as cold & flu, sore throats, bladder infections, eye infections, vomiting, diarrhea, skin issues, as well as mental and sexual health issues.
Is Maple Covered Under My Work Healthcare Plan?
Telemedical services like Maple are covered under many private healthcare insurance plans. Often, you will be able to use funds from a Health Spending Account to cover the cost. Of course, always check with your insurance provider in advance to make sure you're covered.
Will I See the Same Doctor Every Time?
Chances are, you won't see the same doctor each time you visit, as you are matched to a physician based on availability, to keep wait times to a minimum. According to Maple, there are circumstances where a specialist may offer to continue care by booking follow up appointments.
How Do I Communicate with My Doctor?
During your online consultation, you can communicate with the doctor via text, audio, or video chat. All of this is done on the Maple app.
The New Normal – Will Telemedicine Thrive In A COVID-19 World?
As I did my research on Maple and other telemedicine companies for this article, I couldn't help but wonder whether the industry might thrive in our self-distancing, COVID-19 world. In recent weeks we've heard the reports of empty hospital corridors and walk-in clinics, as Canadians who would normally not hesitate to seek treatment for non-urgent ailments are staying away for fear of contracting COVID-19. The trend may last. Many experts predict we are entering a new normal, that even after COVID-19 is in the rearview mirror, we may never return to life the way we once knew it.
If that's the case, Canadians may be much more open to talk to a doctor online, at least for routine health issues. I could certainly see this happen. And you never know, the more the industry grows, we may see prices fall, or more coverage from government health plans.
The Bottom Line on Maple Online Healthcare
It's often said that time is money. If you believe that, and you are fortunate enough to have the resources, telemedical services such as the one Maple provides are well worth the cost. Think of how often you visit your family doctor or a walk-in clinic during the year for what you suspect is a routine condition – cold & flu, an ear or throat infection, you name it. In most cases, you're going because you know it's the only way to get a prescription.
Consider the effort involved. You may have to take time off work, battle traffic, spend an hour sitting in a waiting room full of other sick people just to see your doctor for a 5 or 10 minute appointment. Imagine being able to do this for a fee, but with no wait time, from the comfort of your living room after you've settled down for the evening. If you need a prescription, it's all looked after and you can swing by your local pharmacy the next day when it's ready.
All in all, it's a pretty valuable service that will appeal to a lot of Canadians. The big drawback is that the cost will be prohibitive for many Canadian families. Here's hoping that prices drop as the industry grows and government support grows along with it.