Simplii Financial Review: Should You Switch to Online Banking?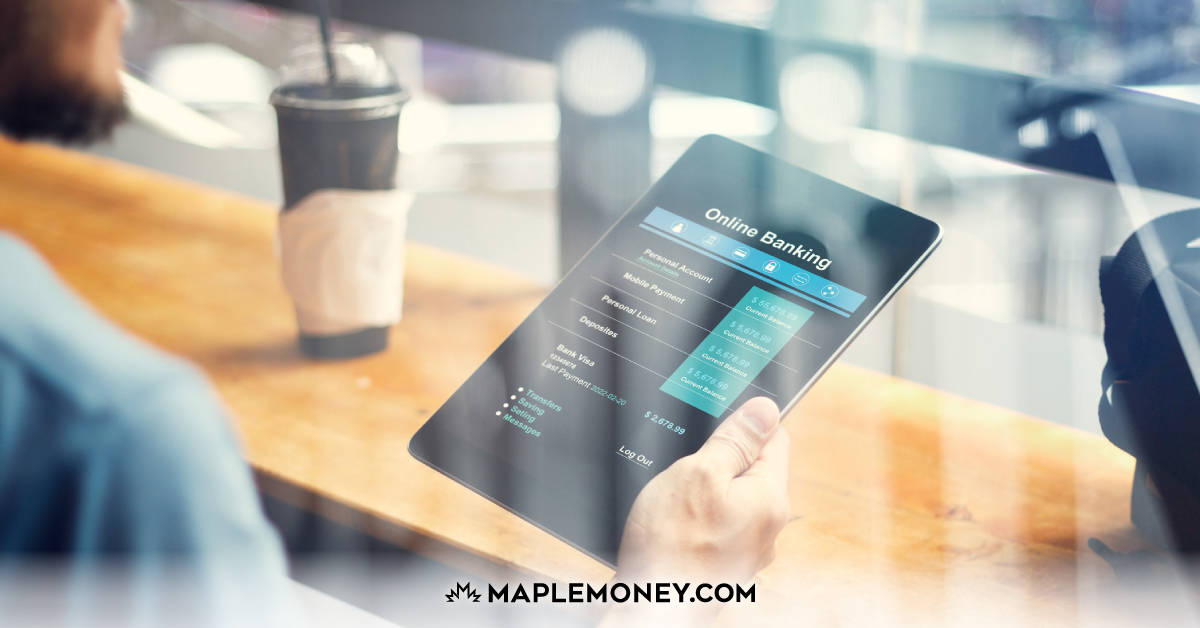 Online banking has become incredibly popular. After all, who doesn't want the convenience of 24/7 banking, as well as the ability to save money on fees while earning competitive yields on deposit products?
You get all this and more when you bank through Simplii Financial, but if the name doesn't sound familiar, you could be forgiven.
That's because for over 20 years, CIBC's online banking arm was known as PC Financial. In 2017, the partnership between CIBC and Loblaw's (the parent company of President's Choice) came to an end.
CIBC decided to assume full control of their online bank, and rebranded to Simplii Financial. PC exited the online banking business, but held onto the PC Mastercard product.
Personally, I use Simplii Financial online banking for their no-fee account, but they offer a wide range of online banking options.
In this review of Simplii Financial, we'll take a look at their many products & services, to help you decide if they're right for you. Let's get started!
Simplii Financial Online Banking Products
As I mentioned earlier, my main reason for turning to Simplii Financial is that, similar to Tangerine Bank, I like the convenience and low cost.
I like using the no-fee daily banking account. I save money every day not having to worry about fees.
In fact, right now, Simplii Financial is offering new customers up to $200 cash when they sign up for a no fee chequing account, and move their banking over from another institution.
I can easily monitor my money online, and access the transactions that are most important to my daily finances.
My biggest complaint for the past couple years was that they didn't have the ability to deposit a cheque via the mobile app, but they recently added that capability, and it works great!
Here are some of the other products available through Simplii Financial, beyond a no fee chequing account.
Simplii Financial Mortgage
Simplii Financial fields a broad mortgage offering, with rates that are competitive with traditional banks, and featuring overall low costs.
In addition, through their website, Simplii provides a number of tools and educational materials to help you determine which mortgage is right for your financial situation.
Next time I'm shopping for a mortgage, I'll consider Simplii Financial, due to the existing relationship I have with them.
Simplii Financial Savings Account
You can find a full menu of savings products. The high-interest savings account offers an attractive interest rate of 1.25%, with no minimum balance requirement. This means that you earn interest on every dollar you save.
Currently, Simplii is offering new customers a limited time bonus of 3.15% interest when they open a new savings account. Make sure you familiarize yourself with the full offer details prior to signing up.
The offer is good until Feb. 28, 2019, but if you miss it, it's good to check back at a later date for future offers, as they do tend to come around every so often.
Simplii Financial GICs
Like banks and credit unions, Simplii Financial offers Guaranteed Investment Certificates (GIC's) that provide you with risk-free returns. GICs can be an important part of an income strategy for some investors.
Their rates tend to be higher than what the big 5 banks offer, and they advertise that you can start with as little as $100.
If you aren't sure about whether GIC's are right for you, speak with a financial professional before making your decision.
Simplii Financial RRSPs
Keep your retirement savings on track with an RRSP offered by Simplii Financial. This will provide you with tax-advantaged growth for your future.
It's always a good idea to prepare for the future, and Simplii online can help you there. For your reference, the RRSP contribution deadline for the 2018 tax year is March 1, 2019, but you can invest in RRSPs at any time throughout the year.
Simplii Financial TFSA Accounts
Tax Free Savings Accounts (TFSAs) have become an important part of the investing landscape in Canada.
TFSAs offer tax free growth, without having to worry about paying tax when the funds are withdrawn, as opposed to RRSPs. Simplii Financial offers an online option for your TFSA investing.
SImplii Financial Loans
There are a number of loan options available from Simplii Financial. If you are looking for competitive rates, the low-cost borrowing account and the secured borrowing account can provide you with lines of credit that are accessible as needed. You can also get an all-purpose personal loan.
SImplii Financial Credit Cards
Simplii also offers its own credit card, the Simplii Financial Cash Back Visa. It should come as no surprise that it's a no annual fee card, in line with so many other Simplii no fee products.
The move to Visa is a break from the previous PC Mastercard offering, but this credit card comes with a full suite of new features and benefits. Let's take a closer look.
Simplii Financial Cash Back Visa
When CIBC and PC Financial severed their long standing partnership in 2017, PC retained their Mastercard product, and actually improved upon it by making it a no-fee PC Financial World Elite Mastercard.
Because of this, it was important that CIBC create their own Simplii Financial branded credit card to fill the void; thus, the Simplii Financial Cash Back Visa was born.
Let's take a look at the features of the Simplii Financial credit card.
For starters, this is a no-fee Visa card, something that will appeal to cost-conscious borrowers. But what about the perks?
With the Simplii Financial Cash Back Visa, the richest cash back rewards are linked to purchases made at select restaurants, bars, and coffee shops.
The standard cash back rate for these types of purchases is a very attractive 4%, for up to $5000 in annual spending.
In other words, If you love to frequent restaurants and coffee shops, this card might be the one for you.
To entice new customers, Simplii Financial has included a welcome offer of 10% cash back on the first $500 spent on dining out. After that, it reverts back to the 4% rate.
In addition, the Simplii card offers 1.5% on purchases for gas, groceries, drugstores, as well as on pre-authorized purchases. On all other spending, the cash back rate is 0.5%.
While there are richer cash back cards out there, considering this is a no fee card, Simplii Financial has come to the table with a strong offering.
Here's a list of the full features and benefits offered by the Simplii Financial Cash Back Visa:
No annual fee for primary cardholder and up to 3 additional cards
Current signup offer of 10% cashback on select purchases
Standard 4% cash back at select restaurants, bars, and coffee shops
Regular 1.5% cash back on groceries, gas, and pre-authorized purchases
0.5% cash back on all other card purchases
19.99% standard purchase interest rate
Minimum annual household income $15,000
Purchase Security and Extended Protection Insurance included
Optional: CIBC Payment Protector Insurance
Optional: CIBC Emergency Travel Medical Insurance
Simplii vs. Tangerine
With the move from away from PC Financial, and the enhancements made by owner CIBC, you may be wondering how Simplii Financial stacks up against its competition, more specifically, Canada's online banking powerhouse, Tangerine.
Well, in my opinion, Simplii has come a long way, but they still have some ground to make up.
I do hold a chequing account as well as a credit line with Simplii, and I value their no-fee banking options.
However, in my opinion, Tangerine still offers the broadest range of products and services, and provides clients with the greatest flexibility in dealing with an online bank.
Like Simplii Financial, Tangerine has a current offer of up to $200 cash when you open a chequing account and move your banking over.
For a full review of Tangerine, check out my recently updated review here.
Summary
Simplii Financial is an online bank that can provide you with everything that you need to keep your finances on track.
As long as you have internet access, you can see how your accounts are doing anytime, from anywhere. They make banking convenient and provide access to a variety of first-rate financial products.
I have enjoyed using their no-fee bank account, and I am considering trying other products offered by Simplii.
I'd love to know: Have you used Simplii Financial?
If so, tell me about your experience.