Why I decided to switch to a vegan diet
For months now, I have received many requests to write about why I decided to go vegan. The reason I waited so long to post about it, is because I wanted to make sure that this was something I was really dedicated to, and it wasn't just a "let's see if I can do it" type of challenge for myself.
As it turns out, being vegan is absolutely something I want to do. I am 100% dedicated and committed to eating a vegan (or "plant-based") diet, and I have been doing so for about 6 months now.
Why go vegan?
Back in September of 2013, I stumbled upon a blog post of recommended documentaries about eating. The first one on the list was called Vegucated. I loaded it up on Netflix and sat down to watch it. Just over an hour later, I vowed to eat a vegan diet – and I have been doing so ever since.
I saw things that I cannot un-see on the documentary. Horrible, sickening things. But – I'm glad I watched it, because it changed my life (for the better). I learned so much about animal cruelty that is involved in factory farming. It broke my animal-loving heart, and after watching that documentary, I've never been able to look at animal products the same way as before.
Since then, I've watched a few other great food-related documentaries: Food Matters, Food Inc. and Forks Over Knives, just to name a few. Forks Over Knives is one that I recommend everyone watch (you don't have to see any animal cruelty, thankfully).
So, what do you eat?
A common myth about veganism is that you eat nothing but fruits & vegetables all day, every day. While it's true that I eat a ton of both – I certainly eat more than just fruits and veggies.
In fact, since switching to a vegan diet, I find that I have so many more options in the kitchen – even though I've eliminated quite a few things from my diet. I have learned that there are so many food options out there, and many of them are absolutely delicious!
And the best part? I can still eat all of the foods I love! Cheese, yogurt, ice cream, butter, scrambled "eggs" – even bacon! There are a ton of options available for vegans these days.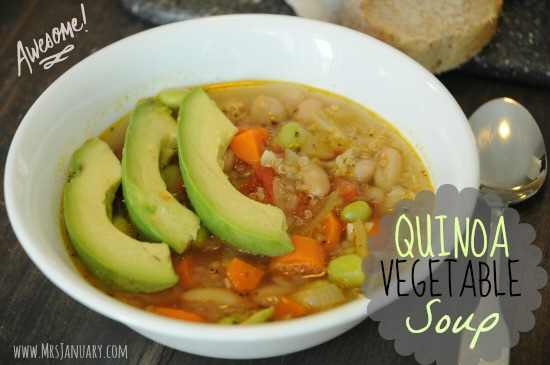 Does it cost more money to eat a vegan diet?
In the beginning, it cost us much more money, but this is for 2 reasons:
1 – My husband and kids were still eating animal products.
2 – I had to buy a whole bunch of new products that I had never (or not often) had on hand before (nutritional yeast, Daiya cheese, almond/soy milk, vegan butter, nuts – especially cashews, etc.).
Now that my whole family eats a plant-based diet, our grocery bill has stayed the same, and sometimes it is a bit more than what we used to spend. This is because going vegan led me to learn more about food, and I'm now very selective about the things I choose to eat.
Not only do we eat a vegan diet, but we also purchase quite a bit of organic produce, and as I'm sure you're aware, organic produce is not the cheapest. However, we are not willing to eat poor quality produce just for the sake of saving money, so we do spend a bit more to eat better quality fruits and vegetables.
I often shop at Sobeys and Organic Garage for our produce, as I find the have the best quality for the price we are able to pay. We buy a lot of produce every week (we are big on juicing, too, so we go through produce quickly). I would say that our produce is about 75% of our grocery bill. For a family of 4, we spend about $150-$200/week on groceries. This includes health & beauty items, cat litter, household items, baby items and all of our food.
What are your favorite vegan products?
These are the food/beverages that I absolutely love and use on a regular basis:
Nutritional Yeast
Cashews (to make cheese)
Agave
Earth's Balance Spread
Vegenaise (better than mayo!)
Daiya Cheese Shreds
Daiya Cream Cheese
Daiya Cheese Slices
Silk & So Good Soy/Almond/Coconut Milk
Ground Flax Seeds (to make "eggs" in baking/cooking)
Tofu
So Good Almond "Ice Cream"
Beans, Beans, Beans! (especially chickpeas and black beans)
3 things vegans are sick of hearing

Just for fun…

Where do you get your protein? Answer: lentils, beans, nuts, tofu, quinoa, soy milk, broccoli, spinach, and a ton of other sources.
I could never give up cheese (or bacon). Answer: Of course. Almost all non-vegans say this. EVERY time you talk about your diet. And it's annoying every time.
Aren't plants living creatures, too? Answer: Yes, but plants have no central nervous system or sensory organs, and are biologically incapable of feeling pain. You cannot seriously compare the pain and suffering that a pig/chicken/cow/turkey goes through to that of a plant.
How do you feel now?
It's been 6 months since I switched to a plant-based diet, and I can honestly say that I have never felt better – both physically, and mentally.
I lost about 10 pounds in the first month, which was a bonus, and that was without any effort on my part to lose weight. Simply eliminating animal products, and eating more fruits and vegetables, helped me to shed some unwanted weight.
Mentally, I feel as though I have so much more clarity now. I can work for longer stretches without feeling drained, I dream bigger dreams (and actually accomplish them!), and I have more energy than I've ever had before.
This "diet" has completely changed my life for the better. I would never, ever go back to the way I was eating before.
Vegan resources
If you're interested in learning more about eating a vegan diet, here are some resources that I highly recommend:
PETA: Vegan/Vegetarian Starter Kit
There are also a bunch of vegan "support" groups on Facebook that are very helpful, especially in the beginning of your vegan journey.