Will Buying a Fixer-Upper Really Save You Money?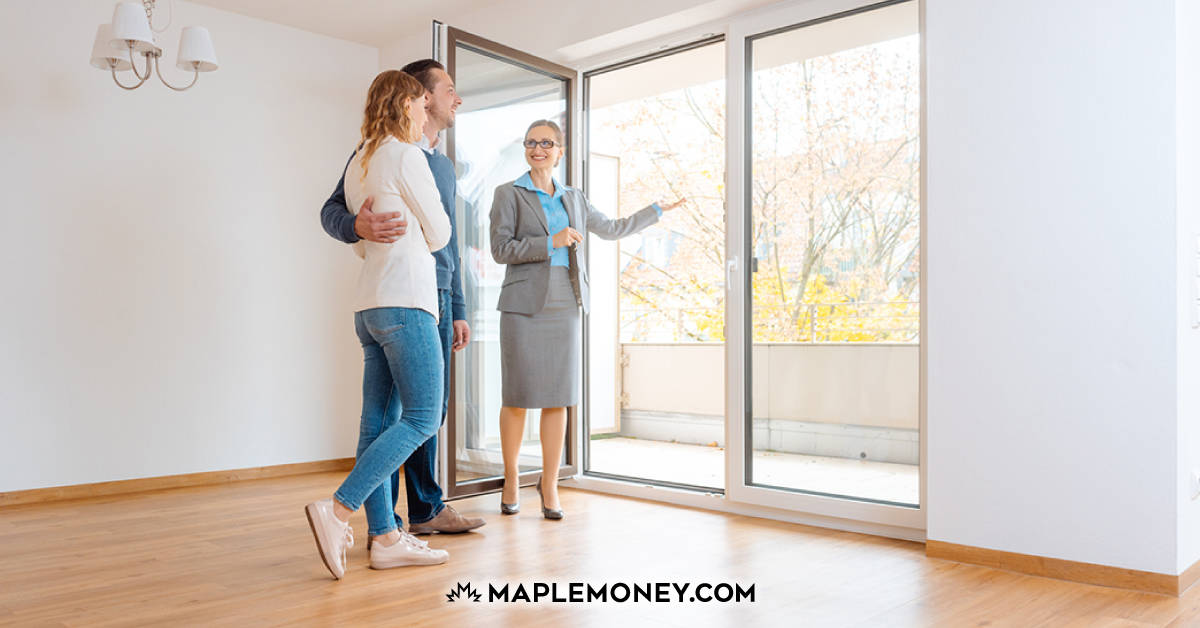 A well-seasoned adage among real estate professionals is to "buy the worst house on the best street"; the idea is that by prioritizing a prime location and looking beyond a home's imperfections, buyers can achieve their dream abode with a few quick renovations – without the pricey bidding war.
Buying a fixer-upper has become an increasingly common tactic in Canada's priciest markets, for example in Toronto and Vancouver where turn-key houses for sale typically exceed a million-dollar price tag. And, Canadians have become increasingly willing to get their hands dirty on a home improvement project. According to a recent CIBC poll, 49% planned to renovate their home this year, at an average budget of $10,211. But buying a fixer-upper doesn't always guarantee big savings – that same poll found that 39% of those who had done renovations blew their budget, despite 89% hoping to boost their home's value.
Here's what to keep in mind, before combing available MLS listings for that perfect diamond in the rough.
Find Out the True Scope of Work – Before You Buy
The first rule of thumb for prospective home buyers is to not rush into the purchase of an unfamiliar property. Regardless if the home has been carefully staged or is being offered up as-is, problems with the "bones" of the house aren't always apparent. They can also be astronomically costly to fix – for example, repairing an aging and unstable foundation can exceed $100,000, while old knob and tube wiring or kitchen pipes could jeopardize your home's insurance coverage if not immediately replaced.
As a starting point, homebuyers should include an "upon inspection" condition in their offer, and bring in their own inspector, even if the seller includes a report conducted by their own pro. However, while inspectors can red-flag problems with the home's structure or systems, they can't climb roofs or see behind walls; if possible, bring in an electrician, plumber, roofer, and foundation specialist as part of your inspection process. Then, once you have a full idea of what needs to be done, price out the necessary trades to put together your renovation budget. Only then will you have a clear understanding of the home's true cost.
Be Prudent with Your Project Priorities
The renovations you should focus on depends on your intentions for the property: do you plan to "flip" it and sell for a higher price after it's renovated, or will it be for your personal use?
If your motivations are profit-driven, you'll need to pay especially close attention to the recovery rate of your projects. This refers to the percentage of the money you spend on renovations that will be reflected in the home's value upon their completion. Not all home improvements have the same recovery rate; according to the Appraisal Institute of Canada (AICanada), kitchens and bathrooms tend to have the highest, recouping 75 – 100% of their cost, while items such as skylights, landscaping and specialty rooms (think wine cellars), have the lowest.
In fact, assuming the home's structure is in good shape, home flippers should focus most on fast and low-cost aesthetics such as interior and exterior paint, flooring, and décor fixtures. It's also important for flippers to avoid "over-improving" the home, which means increasing its value significantly beyond its neighbourhood comparables, which can make the home tough to resell. Working with an appraiser and listing agent during this time can help keep renos within an appropriate context.
If the home will be for your own personal use, though, your own needs and enjoyment should take higher priority. In these instances, AICanada says dollars are well spent on:
Finishing a basement
Modernizing the garage
Adding a sunroom or other addition to square footage
Building a backyard deck
Landscaping
Energy-efficient updates
Factor in Financing and Holding Costs
Of course, you'll need a plan for paying for your renovations. While funding may come out of proceeds from a previous home sale or savings on your purchase, many Canadians take out debt. Those with built-up equity, or who put down sizeable down payments, may be able to pull money out of the property's value via a Home Equity Line of Credit, which is a revolving debt that only needs to be paid back when the home is sold.
Other options include taking out a normal Line of Credit or using a mortgage purchase plus program, where reno costs can be rolled into your home's financing and amortized over your mortgage's lifetime. Regardless of your borrowing method, though, it's important to build your debt-servicing costs into your budget. Today's interest rates are low, making it cheap to borrow, but this can fluctuate over time.
It's also important to take into account the opportunity cost of the home not being used while renovations are underway; you'll still need to pay any mortgage payments, property taxes, and utility costs, even if it's not being dwelled in. As well, if you are living elsewhere, you'll be paying for those shelter costs until you can move into your newly-renovated dream home.
Beware of HST Costs
Finally, buyers should know that if they "substantially renovate" their home –meaning more than 90% of it has been improved – it will be re-classified by the CRA as a new build, and they'll need to pay HST (13%) on its newly-appraised value. This is usually based on the final square footage or room ratio of the home – for example, if nine out of 10 rooms have been renovated, it qualifies as "substantial". However, there are rebates available at both provincial and federal levels. The federal rebate refunds up to $6,300 for homes with a fair market value up to $450,000, while provincially you could receive 75% back, up to $24,000, on the first $400,000 of the home's value.
Consider All Costs Before You Build
The bottom line is, renovating a home is a huge endeavour, from a financial, physical, and planning perspective. It's important to seek out the necessary supports and experts each step of the way to ensure the project stays on budget and remains profitable – otherwise your fixer-upper strategy could leave a house-sized hole in your financial plan.