Where to Find Tear Pad Coupons in Canada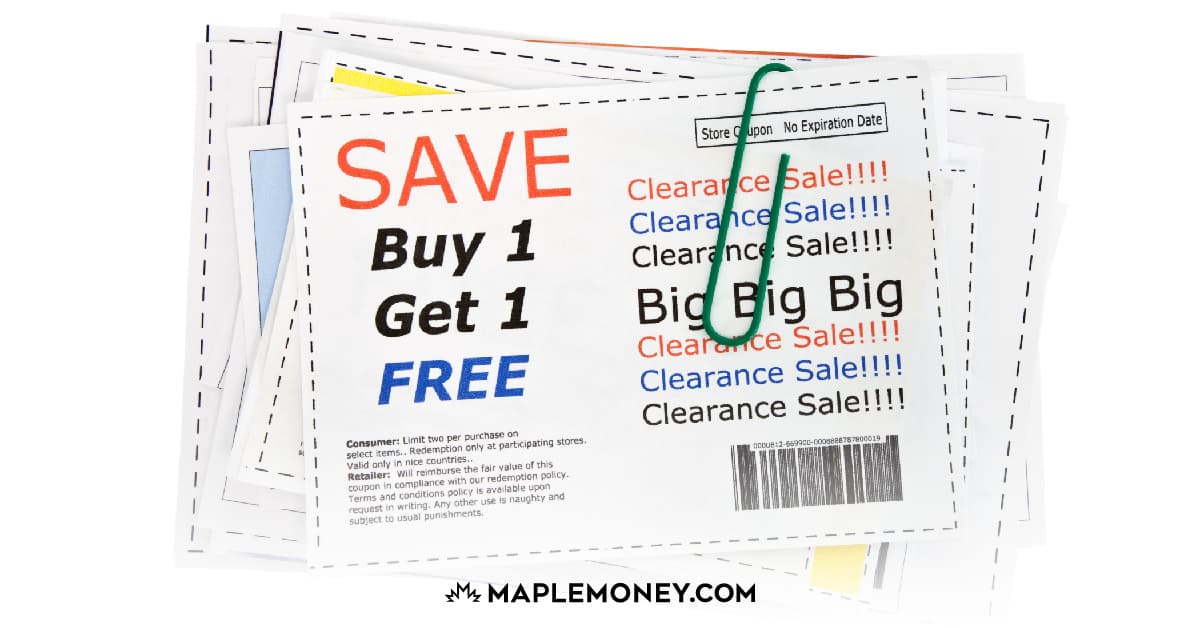 Have you ever tried to find tear pad coupons at your local grocery or drug store and walked out empty handed?
If so, you're not alone. Thankfully, you can still find decent tear pad coupons in Canada.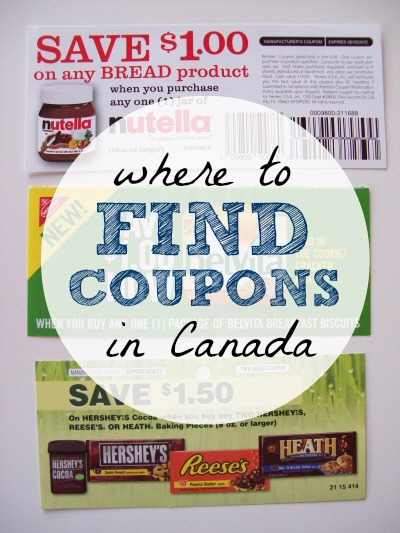 Unfortunately, coupon tear pads are hard to find these days (I'm totally blaming Extreme Couponing for that!). When you do find some, they're likely for products you really have no interest in purchasing. All of the "good" coupons are often completely gone within the first week that they are put out (sometimes they are gone faster than that).
Reasons Why You May Not Able to Find Tear Pad Coupons
You are looking at the wrong stores (check out the list below for the best stores to find coupon tear pads).
You are not looking for coupons often enough.
Other people are rudely taking way more coupons than they need (either for themselves, to trade or to sell on eBay).
If you want to find more tear pad coupons, you have to be diligent about how often and where you are looking for them. Since couponing has become so popular lately, everyone and their mother is out looking for coupons. And since tear pads are (or, were) some of the easiest to find, that's what they look for first.
It's very rare that I can walk into a grocery store and find a bunch of tear pad coupons. If I'm lucky, I might find 2 or 3 new ones, but that's about it. Rewind a few years ago and tear pad coupons were everywhere. It was not uncommon for me to find 10-12 new tear pad coupons at one store.
How to Find Tear Pad Coupons
There are two ways that you can find tear pad coupons. You can search for them yourself or you can trade coupons with others who may have been able to find them before you could.
If you want to try to find coupon tear pads yourself, I recommend searching for them at the following types of stores:
Health food stores
Stores with higher prices.
Specialty stores (Asian and Indian markets, for example)
Avoid stores that don't fit with the list above, as they get more foot traffic (which means you won't have as much luck finding coupons there).
List of Stores to Check for Coupon Tear Pads
Grocery Stores:
Sobeys
Metro
Highland Farms
Logos
Foodland
Health Food Stores:
Specialty Stores:
Drug Stores:
Shoppers Drug Mart
Rexall/PharmaPlus
I recommend looking for tear pad coupons at least once per week, if you can manage that, because you never know when there will be new ones in store (personally I have had the best luck at the beginning of the month).
Don't forget about couponing etiquette when you do manage to find tear pad coupons. Only take what you will use, and leave some behind for other shoppers. Please do not take entire tear pads full of coupons!
Which stores do you often find tear pad coupons?