14 frugal celebrities that save big
Celebrities that are frugal.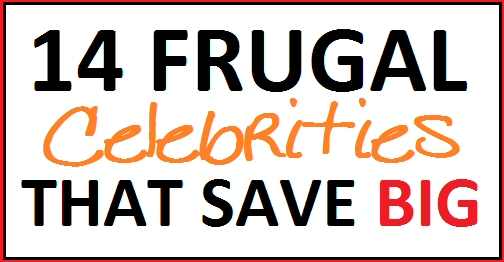 Whether they admit it or not, everyone loves saving money, and that includes celebrities. Though some are won't come out and say it, the following list of frugal celebrities is a group of people that aren't ashamed to let everyone know that they're frugal.
I think many people are afraid to say the "f" word because people often confuse being frugal with being cheap – and they are two completely different things. Here's how the following celebrities explain their frugality.
1. Lady Gaga
"I didn't get into this business for the money so I don't spend a thing, but I am so happy. I am not bankrupt. Actually I spend no money at all."
"It's really funny because my manager often calls me and is like, 'Did you lose your credit card? Did you cut it up? Did you lose it?'
"He is like, 'Why don't you spend any money?' It's because I don't. I have not gone crazy.
"I live in the same apartment as I did six years ago and the bedroom is about the size of a small radio studio with the kitchen about four feet away."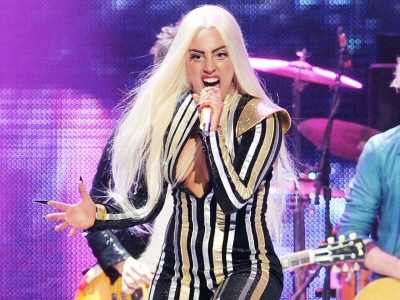 2. Kristen Bell
House of Lies actress Kristen Bell told Conan O'Brien that she "almost exclusively shops with coupons." Her favorite? "The best coupon you can get, possibly in the world, is the Bed Bath & Beyond coupon."
3. Mariska Hargitay
"I make a lot now, but I don't feel that way, because I was poor and had no money for a lot longer than I've had it. As an actor, if this show ends next year, then what? As an aging woman, then what? I'm saving money to live on, for the future. There are not that many roles for women, and I've been blessed with one of the great ones."
4. Carrie Underwood
"Doing the weekly shopping, I stock up on stir-fry kits, Amy's meatless burgers, and armloads of onions and garlic. I put onions and garlic in everything. Ack – as usual, I forgot my coupons. (Yes, I do clip them!)"
5. Kate Gosselin
"I've never shopped at Bed, Bath and Beyond without coupons! I've returned with my receipt and a coupon many times, even when "not broke".
One week, I remember saving more than half my grocery bill that week with coupons."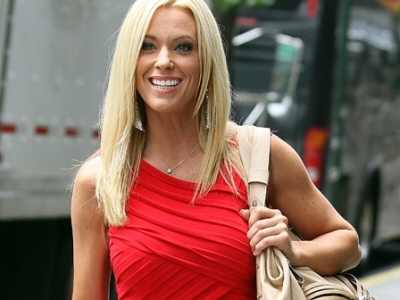 6. Carmelo Anthony
Carmelo Anthony may be earning millions throughout his NBA career but if you didn't know him you would be shocked to see him at the grocery store. According to Denver's CBS Local, Anthony goes to the supermarket and makes sure he gets the newspapers to "tear out the coupons."
7. Tim Hasselbeck
ESPN analyst and former NFL quarterback Tim Hasselbeck know that real men save money. Tim's wife, and co-host of The View, Elisabeth Hasselbeck proudly admits that she "married a coupon guy," and is thankful for that.
8. Mama June
Mama June, mother of TLC's Honey Boo Boo, was once quoted saying "Anyone who coupons will tell you that it's a serious addiction. It's even better than sex!"
9. Hilary Swank
"Just because I have some money now, I wouldn't use a coupon?" She also admits that she doesn't spend a fortune on all of her clothing. "My closet is a hodgepodge. I have everything from Louboutins to Gap. You don't have to have a brand name to be stylish."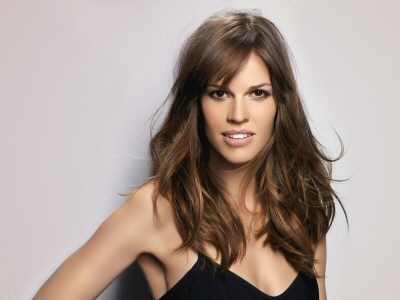 10. Caroline Channing
One of CBS's 2 Broke Girls, Caroline Channing, used coupons in a recent episode and ended up loving them. However, she's still doesn't know how the word is pronounced. Is it "COO-pon" or "CUE-pon?"
11. Roy Hibbert
This NBA star makes sure to stretch his dollars when he goes out to eat at a restaurant. "Going to restaurants, I make sure if I have a coupon, I use it."
12. Tyra Banks
"I am frugal. I've always been this way. When I was young, my mom would give me my allowance, and I'd peel off a little each week and have some to spare."
13. Sarah Michelle Gellar
"We shop at Whole Foods, but we ask which fish is on sale. On sale doesn't mean it's bad! It probably just means it's over-caught. And I clip coupons all the time. Why should you pay more for something that someone else is paying less for?"
14. Jay Leno
"When I was a kid, I had two jobs. I worked at a Ford dealership and at a McDonald's. I'd spend the money from one job and save the money from the other. That's still the way I am now. I live on the money I make as a comedian, and I put all the TV money in the bank. I've never spent a dime of TV money – ever."
As a frugal person myself, it makes me happy when I hear about others that are also frugal. I especially love when celebrities come forward and admit their frugal ways, instead or trying to hide that aspect of their life.
Being frugal is a good thing. Actually, being frugal is a great thing, so go ahead and be frugal – and flaunt it!
Do you know of other frugal celebrities? Let us know in the comments!