Careful spenders usually watch movies at home. After all, one trip to the theatres could blow the whole entertainment budget. But with a little creativity, it is possible to go to the movies for next to nothing.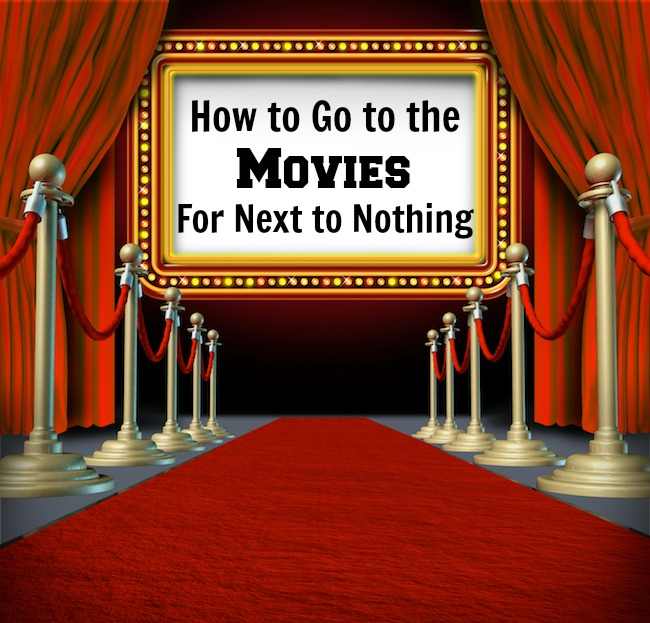 How to Go to the Movies For Next to Nothing
I recently took my boys to our local Cineplex theatre. I tried not to gasp when the man in front of me paid over $80 for ADMISSION for his family of five. He didn't even cry when he handed over a crisp $100 bill. And that was before snacks.
I passed my vouchers to the attendant, and my whole family got to go to the movies for free.
How can we all go to the movies for next to nothing?
General Mills Cineplex Coupons
Probably my favourite coupon ever. General Mills has a regular movie promotion twice a year. On the back of select products, it offers different deals.
Simply follow 3 steps to redeem them:
• Get the PIN code from inside the box
• Follow the online instructions to enter it.
• Choose your movie time and print the ticket or opt to pick it up from the theatre
I used 3 x Honey Nut Cheerios
FREE child admission (August) or BOGO child admission (September/October)
I used 2 x Multi Grain Cheerios
FREE adult admission (August) or BOGO adult admission (September/October)
And, of course, price matching the cereal in the first place means getting the best deal possible on the products (and the movie!).
Local Library
Check your local library to see what movies they offer for free. These are often Saturday afternoons or during holidays.
Drive-In Theatres
Nothing says summertime like going to a drive-in theatre. Sitting under the stars with a light breeze. Our nearby drive-in offers promotions such as:
Bring a Carload Thursdays for $17
If 6 people pile in for $17, that is less than $3 per person. Or it could be less than $1.50 per movie on double feature night – now that is going to the movies for practically free!
Air Miles Cash Balance Rewards
An easy way to see a movie for free is to redeem air miles. Redeem 95 miles for a $10 off voucher, which means you see a movie for next to nothing!
Theatres
Check your local theatre to see a movie for next to nothing, with promotions like:
• Half-price Tuesdays
• Toonie Saturdays
• Movies for Mommies (lower audio, strollers welcome, cheaper tickets)
Costco
When my children go to the theatre with friends' families, I send money for the movie and snack but it breaks my budget-friendly heart to pay full price.
I now keep one pass on hand from Costco ($10.49) that includes Child Admission and a Child's snack combo. This also limits the quantity of snacks they consume. Not exactly free, but much better than the alternative.
I hope the gentleman with the $100 bill has stumbled upon this website and might be inspired to try one of these ideas. If not, at least we are all reminded that we can treat ourselves to the movies without blowing the budget.
What ideas do you have for going to the movies for next to nothing?