Menu planning for one – how to do it right
How to meal plan for one.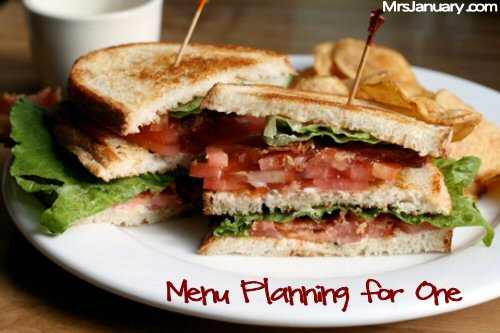 Ahh, menu planning. When I first moved out on my own I loved the thought that I could eat whatever I wanted for dinner. Not in the sense that I could eat junk food every night, but in having the luxury of not having to worry about what anyone else wanted to eat.
The novelty wore off fast and instead I was constantly asking myself "what should I have for dinner?". I never knew what to make and needed to get better organized.
So here are some tips that helped me with my menu planning for one:
Make a plan
Just because you are only cooking for one person does not mean you don't need a menu plan. Planning your meals for the week will keep you from wondering "what should I make for dinner?" and will save you time and money by not wasting the food you have on hand or stopping for fast food.
Cook easy meals
One pot or pan meals with minimal ingredients involve little prep time and are easy to prepare. If you really enjoy cooking and want to make more elaborate meals, save them for a night when you're not just cooking for yourself. Invite guests and make the meal worth the extra effort.
Make a little extra
Having a menu plan is important, but on nights where you are busy or just plain tired, it can be hard to stick to that plan. Make those nights easier by cooking larger batches of certain meals and freezing the extra to heat up later.
For more menu planning tips & tricks, check out my eBook, How to Achieve Menu Planning Success. I'm sure it will help!
Prep ahead of time
Make your week easier by having a food prep day. Taking a few hours one afternoon to chop fruits and vegetables, make snacks and side dishes will make it much easier to stick to your menu plan during the week.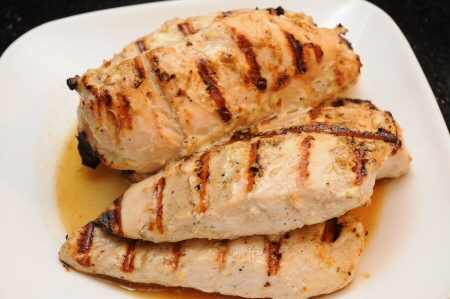 Look for resources
If you're having trouble thinking of meal ideas or recipes for one, check out cookbooks such as Cooking for One. And you can always find great ideas on Pinterest.
Even cooking for one person takes time and effort every night, so not having to think about "what's for dinner?" makes life much easier. Make menu planning part of your weekly routine to save yourself time and money.
Just because you're only cooking for one, doesn't mean you don't need a plan!
How many people do you plan menus for?