Questrade Review: The Best Canadian Discount Broker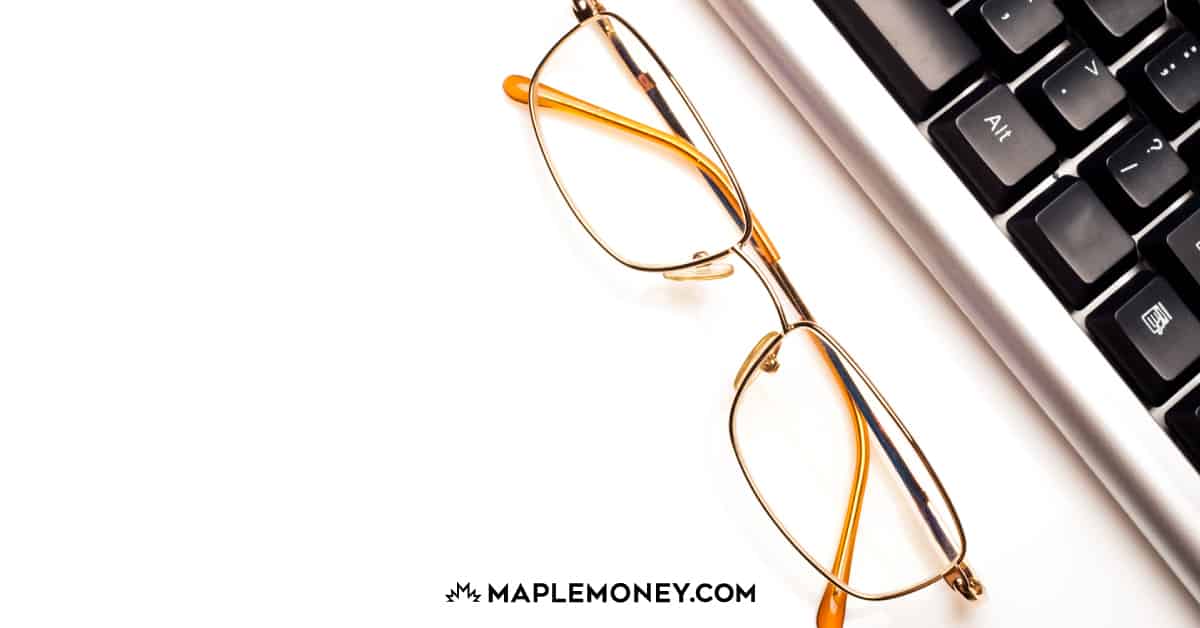 When it comes to discount brokers in Canada, the one I recommend is Questrade. Yes, there are a large number of discount brokerages to choose from, and you can even open a brokerage account through your bank. However, not all of them come with the ease of use and the low trading fees associated with Questrade.
I use Questrade myself for my TFSA, RRSP, family RESP, and a non-registered investment account. In this Questrade review, I'll share exactly why I consider Questrade to be the best Canadian discount broker in the market.
Costs Associated with Questrade
Because most traders are interested in the bottom line, I'd like to start with the costs associated with Questrade. Any broker is going to charge some sort of commission or fee. However, Questrade is very competitive in its pricing. You won't have to worry about hidden charges.
Commission Free ETFs
In recent years, there's been a move towards low cost, index investing, and for good reason. For too long, investment returns have been eaten away at by the high commission fees and MERs charged by many investment advisors and mutual fund companies. In this new frontier of passive, index investing, exchange traded funds (ETFs) have become immensely popular, due to their blend of low fees, liquidity, and diversification.
With Questrade, you won't be charged commission fees when you purchase ETFs. That's right. For several years now Questrade has been offering their huge selection of ETFs at no charge, something that no competitor to date, has decided to match.
Low Commission on Stocks
When you open a basic Questrade account, which is suitable for most investors, you'll be able to trade stocks for as little as $4.95/trade, plus 1 cent per share. The maximum commission is $9.95, which is the starting point for many of Questrades competitors. Again ETF purchases are free. The $4.95/$9.95 maximum is best for buy and hold traders who are building a long-term portfolio.
It's also possible for you to trade stocks for a flat fee of 95 cents if you subscribe to an advanced market data plan from Questrade. This is a great option for active traders who want access to enhanced market data and research tools. There is a monthly fee of $89.95 for Questrade advanced, but if you're a highly active trader, the flat monthly fee could save you money in the long run.
International stocks cost 1% of their trade value in commissions. You can also trade Canadian IPOs for the same cost as regular stocks, but you need to add another $25 to that, and have a minimum order size of $5,000.
Commission Free Bonds and GICs
After buying all your stocks, you may look to bonds and GICs to help reduce risk to your portfolio. Questrade eliminated the fee when buying and selling bonds and GICs, with a minimum purchase of $5,000. This is important, as fees would not be advantageous on income investments that are barely keeping up with inflation. Still, they form an important component of many investment portfolios.
More Ways to Invest
Questrade also offers options at $9.95 per trade plus $1 per contract (or $6.95 plus 75 cents per contract with the market data plan). You can also get involved with forex trading, where the commission is based on the spread, and not directly charged to you. Debenture trading costs $30 per trade, and you will pay $19.95 per trade for gold.
For those who like mutual funds, the cost is $9.95 for online trading. You have to add another $25 trader fee if you call in. However, with free ETFs, it might make more sense to go that route, instead of using "traditional" mutual funds.
Your best deal is going to be stocks with Questrade. However, the other pricing options aren't out of line for the industry.
You can get more pricing information from the Questrade site. This includes some information on the inactivity fee of $19.95 each calendar quarter if certain conditions aren't met.
Other Questrade Benefits
No Annual Account Fees
Several of Questrade's competitors charge annual account fees, on registered accounts, unless you carry a minimum household balance ie. $15,000. With Questrade, there are no annual fees. This is a significant cost savings, especially for newer investors who don't yet have a large portfolio balance.
Hands on Customer Support
With Questrade, help is only a phone call away. Actually, you can take advantage of their chat, and email support features as well. Through Questrade "Chat With Us", representatives are available Monday to Friday, between 8 AM and 8 PM EST). Like many websites, you can also make use of a powerful self-help search engine.
Reimbursement of Transfer Fees
Anytime an investor switches their investments to a new company, the outgoing financial institution charges a transfer out fee, which can be pretty steep, depending on the number of accounts, and the amount of money you're moving. With Questrade, you don't need to worry. As long as the amount you're transferring in is $25,000 or more, Questrade will reimburse you the fee, up to $150.
The Questrade Mobile App
With the Questrade Mobile App, investing on the run has never been easier. It's a quick download from whichever app store you use, and is incredibly intuitive. Check balances, get the latest stock quotes, and trade anytime using the app.
Opening Your Questrade Account
Questrade makes it easy to open an account. As with opening any financial account, you'll have to provide some personal info, so it makes sense to gather what you need ahead of time, in order to speed up the process. Here is what you'll need to open your account:
Social insurance number
Bank account information
Employer details (or other source of income)
Other basic personal information including name, address, birthdate, etc.
You will need to create a user ID and password when you start signing up. You can save your progress and complete your application at a later date if you are interrupted for any reason during the process. The online submission is quick and secure.
While you could print out your application, it could lead to mistakes or your application being deemed illegible, not to mention the possibility of your application being lost in the mail. You can use e-Signature and submit online, and maintain a secure process.
You will need an initial deposit to get started. The minimum depends on what you are trying to accomplish. If you only want to trade stocks, there isn't a minimum, although you should keep in mind that your account needs a $250 equity balance to remain in good standing. You will have higher minimums if you want to trade forex, or if you want a margin account. Other types of trading require even higher minimums.
Questrade makes it easy to fund your account with the help of EFT, broker-to-broker transfer, wire transfer, pre-authorized deposit, and cheque. You have to be careful about sending USD amounts to your Questrade account, though. You will need a pre-authorized deposit agreement in that case, since EFT isn't available.
It's also worth keeping in mind that Questrade will accept and hold USD in registered accounts. If you want to avoid conversion fees, and you use USD, Questrade can be a great choice.
Once your account is open, navigating the site is fairly easy, although I do find it annoying that you have to keep using the drop down box on each page in order to visit your accounts. This gets a bit tiresome if you have multiple accounts.
Trading Platform
Questrade spent a lot of time updating and upgrading its trading platform. Now there are three main options for trading:
Web: You can use IQ Web, the web-based platform that uses Silverlight. This allows for fluidity and security, but the main downside is the fact that Microsoft recently announced that it will be retiring its support for streaming Silverlight by 2020. So at some point this might not be the best option. Otherwise, though, there is plenty of power and usability with this version of the platform. There is an option for Linux users and others that don't like Silverlight: IQ Essential, which is HTML5 based.
Desktop: What's great about the IQ Edge desktop version is that you can open unlimited workspaces to better utilize your customizable trading environment. You can also choose from a whole menu of options trades, which makes it easier for many traders.
Mobile: As you might expect, this is Questrade on the go for your mobile device. You can get if for Android, iOS, Blackberry, and Windows phone. Plus, you can get it as an HTML5 web app.
Hands Off Investing With Questwealth Portfolios
Formerly known as Portfolio IQ, Questwealth is the robo-advisor platform offered by Questrade as a low-cost way for you to open an account and have it managed by investment professionals. Rather than paying transaction fees when assets are bought and sold, you pay a flat fee, based on the size of your portfolio.
Using ETFs, and algorithms based on the principles of Modern Portfolio Theory, Questwealth Portfolios can help you put together a portfolio that matches your current risk profile.
It's possible to open an account with as little as $1 and get started with investing. Questrade won't even charge you fees until your account balance reaches $1,000, but the amount sits in cash until you reach this minimum balance. At that point, you will pay a flat fee of 0.25% per year on portfolio holdings of up to $100,000. Above that, your fee drops to .20%.
When you consider that many professional money managers, and even many other benefits plans charge in excess of 2% annually, the Questwealth fee schedule seems very reasonable. Some of the other benefits of Questwealth Portfolios include:
Customized portfolios: As your needs change, and as your risk profile changes, your portfolio changes. There is a degree of customization to Questwealth Portfolios that can benefit you.
No transaction fees: You don't have to worry about transaction fees, and that includes no-fee RSPs. Everything is covered under the umbrella of the low annual fee.
Combined household assets: You can also combine your household assets so that you can get lower fees. This means that you can see agreement between different accounts from people who share a residence. This is a great way to make sure that your overall portfolio is properly managed, and to ensure that you get lower fees.
Detailed reports: You can get detailed performance reports and projections to see how your portfolio is getting on. This is a good way to measure your progress, as well as see if you need to make some tweaks to your profile so that your portfolio can be adjusted.
Tax loss harvesting: The managers at Questwealth Portfolios will take a look at the trades made, and will ensure that you get the best possible tax benefit from your portfolio.
Questwealth Portfolios is available entirely online, and the web site is easy to use. Manage your money, and check your balance whenever it makes sense for you. The interface is intuitive and attractive. And, if you are dissatisfied with your experience, Questrade promises that you can get a refund of your last quarterly management fee, up to $100.
How to Use Questwealth Portfolios to Grow Your Wealth
Questwealth Portfolios works best when combined with dollar cost averaging and a set it and forget attitude. Since the tweaks of the portfolio are made by professionals that understand the importance of the long-term, it's possible for you to use Questwealth Portfolios in your efforts to build wealth for the future.
One of the best things you can do is arrange to automatically invest a set amount of money each month, a strategy which is known as dollar cost averaging. This will allow you to make a habit out of regular investing. You're also investing more efficiently, since the costs are lower, and you have tax harvesting a part of the setup.
If you ask me, Questwealth Portfolio's are a product designed specifically for long-term investing. This means that you shouldn't use Questwealth Portfolios for many short-term goals. Instead, use it as a plan for the long-term. You should plan to make regular contributions over a period of between 20 and 40 years, in an effort to grow your wealth.
Because the management style is based on proven theories of portfolio management, and because there are professionals involved, you don't need to actively trade. Indeed, if you are careful to leave the money in for a long period, you can take advantage of the fact that investments, through long term growth, are the best way to build wealth over time.
Questwealth Portfolios are a welcome addition to the Canadian financial scene. This robo-advisor option offers a middle way for Canadians to get some expert help with their long-term investments, and do so without the need for a huge portfolio.
Get $50 in Free Trades Using a Questrade Promo Code
With trades for as little as $4.95-$9.95, Questrade is a great choice for anyone who wants low fee investing, especially if they don't meet the minimum dollar balance, or minimum trades per quarter other brokers will require to give you their lowest commissions.
The best part is that you'll earn $50 in free trades when you sign up for Questrade using my exclusive link. If you're asked for a Promo Code, use CanadianFinance, it should get you in.
Overall, Questrade is a great option for most Canadian investors, I've used them for a few years now and highly recommend them. Please leave a comment if you've used Questrade and want to add your own experiences to my Questrade review.