5 Steps to Cash in on the Scanning Code of Practice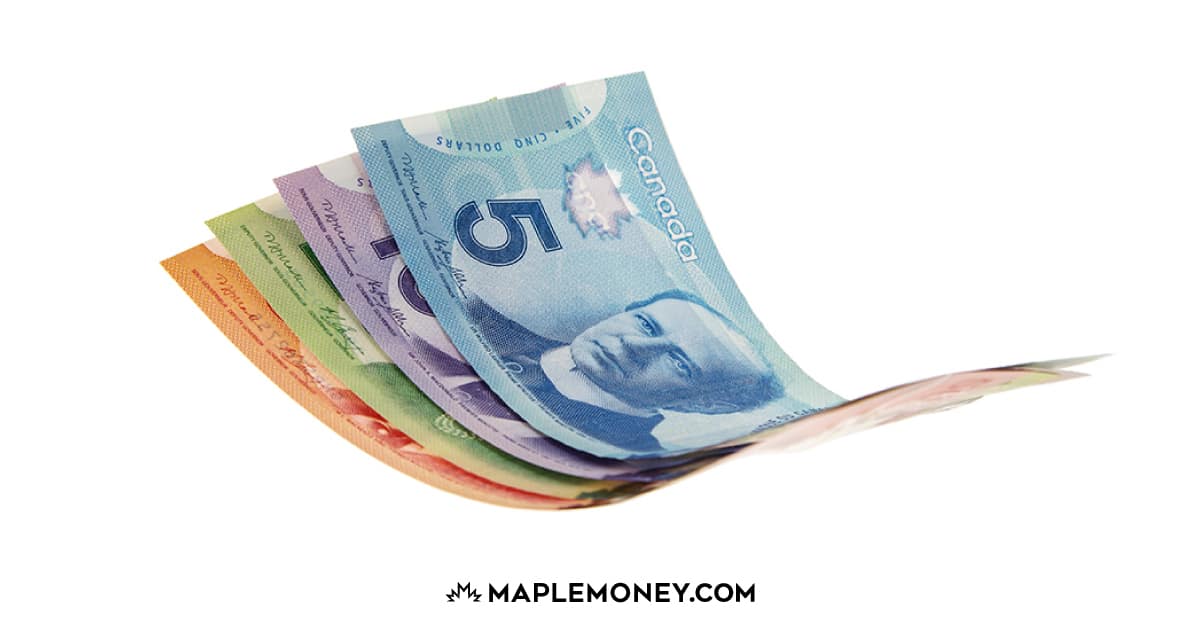 A long time ago, long before the invention of Google, there were actual price tags on items. Customers could easily make sure they were charged the correct prices. But when retailers moved towards scanning UPCs, consumers had to trust that shelf prices would scan correctly.
The Competition Bureau, a federal agency, developed The Scanner Price Accuracy Voluntary Code, formerly known as the Scanning Code of Practice (SCOP). Retailers can voluntarily participate in this program to assure consumers they strive for accurate pricing. And if an item scans incorrectly, you may receive free products by understanding The Scanner Price Accuracy Voluntary Code.
And therein lies the problem. While many consumers know that a code exists, they don't know how it works. The resulting confusion leads to conversations like the ones referred to in this fascinating Reddit thread. In this article, I'll clarify the confusion by letting you know exactly how The Scanner Price Accuracy Voluntary Code works and when and how to use it to your advantage.
What Is the Scanner Price Accuracy Code?
The basic premise of the scanning code of practice goes something like this: If the scanned price of an item containing a barcode is higher than the price on the shelf, the customer will receive the item for free, up to $10. If the item is more than $10, the customer will receive $10 off the item's price.
This applies only to the first item on the shelf. In other words, if you were purchasing three of the same item, only the first one is free. You would pay the correct price for the other two items. This scanner policy only applies if there is no price tag located on the item.
If there was a price tag on the item and the scanner picked up a different price from the barcode, the lower price would apply.
Are All In-Store Items Included In the Program?
For an item to be included in the scanning code of practice, it must have a Universal Product Code (UPC), bar code, or Price Lookup (PLU) code. Some products do not qualify under the code, such as prescription drugs or behind-the-counter cosmetics. If you live in a province with its own scanner price regulations to protect consumers, the scanning code of practice does not apply.
Why Does The Scanner Price Accuracy Code Exist?
According to the Retail Council of Canada, the scanner code of practice serves three different purposes. It demonstrates the retailer's commitment to accuracy with scanner pricing; it gives retailers a clear framework for dealing with scanner price accuracy issues; it provides the industry with a way to resolve scanner price accuracy cases that arise.
Do All Retailers In Canada Have to Comply with the Scanner Price Accuracy Code?
While the list of Canadian retailers following the scanner price accuracy code is a lengthy one, it is a voluntary program, and no one forces them to comply. Below is a list of all participating retailers in alphabetical order. As you can see, there are several well-known Canadian retailers on the list, including Walmart Canada, Canadian Tire, Best Buy, and Shoppers Drug Mart. The list also includes more than 1300 Canadian Federation of Independent Grocers independent locations.
List of Participating Retailers
Best Buy
Bulkley Valley Wholesale
Canadian Tire
Co-op Atlantic
Costco Wholesale Canada
Federated Co-operatives Limited
Giant Tiger Stores
The Great Atlantic and Pacific Tea Company of Canada Limited
The Groupe Jean Coutu (NB and ON only)
The Harry Watson Group
The Home Depot Canada
Home Hardware (2 Ontario stores)
Lawton Drug Stores
Loblaw Companies Limited
London Drugs
Longos Brothers Fruit Markets
Lovell Drugs
Metro Inc.
Overwaitea Foods
Pharmasave (BC stores)
PriceSmart Foods
Rona
Safeway
Save-On-Foods
Shoppers Drug Mart
Sobeys
The North West Company
Thrifty Foods
Toys"R"Us
Urban Fare
Walmart Canada
5 Steps to Cash in on the Scanning Code of Practice
Now that you understand how the scanning code of practice works, here are five steps you should follow when shopping to benefit from the code should a pricing error occur.
1. Slow Down
As you place items into your grocery cart, slow down long enough to check shelf tag prices (use a notebook if needed). You may not be used to watching product prices regularly, but it is an essential money-saving habit and might pay off at the checkout.
2. Pay Attention at the Checkout
To take advantage of SCOP, you must observe as the cashier is scanning your items. If a product does not ring in at the shelf price, it's time to alert the cashier.
3. Ask Cashier to Honour the Scanning Code of Practice
Notify the cashier that a price rang up incorrectly. They should verify this by paging someone to check the shelf price. Once a salesperson confirms the price scanned incorrectly, the cashier should ring the item in as free (or $10 off if the item is more than $10).
Remember, this also applies to multiple items as long as they have different UPCs. For example, these four different scents of shampoos would be free if the store scanned them incorrectly, but you could not get two identical ones free.
Retailers should train cashiers about implementing the policy but never assume. They may be new in their role and not yet familiar. If they don't do this voluntarily, politely let them know that you believe that you should be receiving the item for free.
4. Speak to Customer Service
Customer service representatives or a manager on duty will know how to adjust your bill to reflect the Scanning Code of Practice. They would refund you the difference if the cashier did not do this properly.
5. Make a Phone Call
If you are not satisfied after speaking to Customer Service, you may register a complaint by calling the Scanner Price Accuracy Committee at 1-866-499-4599. I have not personally heard of a situation where Customer Service didn't handle the matter internally, but it is good to know if you aren't satisfied.
What Are the Retailer's Responsibilities to the Code?
The Scanning Code of Practice may be voluntary, but once members sign up, they have a clearly defined set of responsibilities they must follow. I've listed them below, in point form:
All retailers must apply the code to align with the philosophy and intent of the code.
Retailers will establish their policies to ensure correct prices are in the scanner and there is a high level of accuracy.
Retailers must display the appropriate signage at specific locations in their stores.
Retailers will train staff accordingly.
Retailers must retain copies of the latest store ads for customer reference, i.e., flyers, etc.
Final Thoughts on the Scanning Code of Practice
Here at MapleMoney, we write a lot about websites and apps that pay you cash rewards when you shop. Think Rakuten, Swagbucks, Drop, Paymi, and more. But by utilizing the Scanning Code of Practice when you shop, you can get items for free. You don't even need an app. All you have to do is know the rules and pay close attention when making purchases at your favourite stores (assuming they're on the list).
By the way, don't feel bad about asking the cashier to receive your free products – the store also benefits by keeping their shelf prices current, so it's a win-win.