Swagbucks Review Canada: 7 Ways to Make Extra Money Online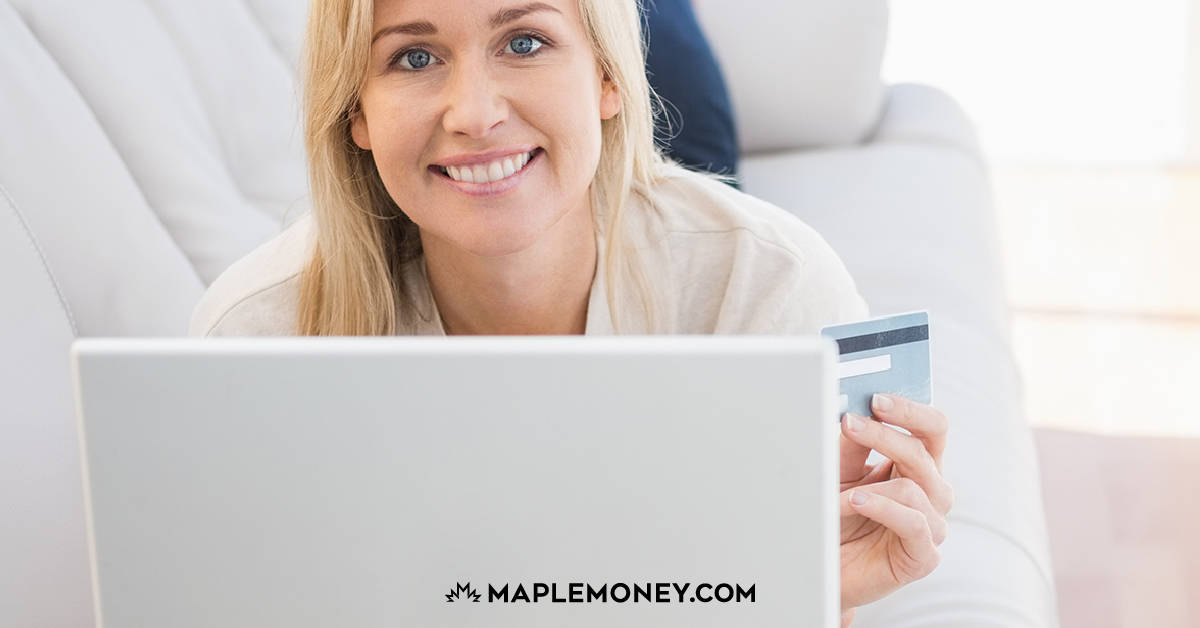 Are you looking for a way to help your dollar stretch a little bit further? There are many paid survey websites out there claiming to provide you with a way to make easy money. However, most of these websites require you to spend a large amount of time completing mundane tasks for a small amount of rewards points.
Most of these types of sites aren't worth what you put into them. There are a few that are worth pursuing. One of those is Swagbucks, a free online rewards program.
Is Swagbucks Legit?
The first thing people wonder when they hear about sites like this is, are they legit? The good news is that Swagbucks is definitely a legitimate consumer rewards site. You can earn points for doing everyday online activities and save money when shopping at your regular stores.
How to Turn Your SB Points to Cash
The points are called SB. You can redeem your SB points for cash and gift cards to some of the most desirable retailers in Canada, including iTunes, amazon.ca, Starbucks, and many others. It's also possible to turn your SB into cash via PayPal.
Over the years, Swagbucks users have turned in their SB points for more than $120 million in cash and gift cards. That's a pretty good amount for a site where people do simple tasks to earn points.
Swagbucks is available in Canada and is a global brand that has been around since 2008. Not only is Swagbucks showing some staying power, but it has also been issued an A+ rating from the Better Business Bureau. While people have had issues, you don't receive an A+ rating unless you are totally legit.
How Does Swagbucks Work?
There are many ways to use your computer to earn cash with Swagbucks. Here is a Swagbucks review of the main ways to earn SB points quickly and easily:
1. Answer Questions
The first way to earn money with Swagbucks is to share your opinion by answering questions. To do this, participate in the Daily Poll held on the main Swagbucks page. You can earn one SB point simply by answering a question about any number of subjects, including your favorite color or whether or not you filled out a March Madness bracket. This is a quick poll that just about anyone can do without any trouble at all.
You can also earn extra money by taking online surveys. There are many Swagbucks surveys offered at various times, and you can earn anywhere between 40 and 300 SBs just for sharing what you think. If you do sign up for a survey and don't qualify, or the survey is already full, you will still receive one SB.
2. Shop Online
One of the best things you can do to earn SB points faster is to shop through Swagbucks. You can get ahead if you only shop at your regular online retailers if you only buy what you planned to. You can earn up to 15% cashback (many of the offers I see are 1-7%) in the form of SB when you shop this way. This is a good way to get money back on things you would purchase no matter what. Pay attention to the holiday season when many retailers run sales and offer double or triple the amount for selected offers.
3. Watching Videos
You can watch videos from leading sites all over the world and earn SB points. This is one of the easier ways to earn SB because you get her between one and four for every set of video clips you watch. This can be slow going, but if you are careful, you can earn SB by running videos in the background while you do something else. The SBTV and Yowgo apps can make this even easier, allowing you to watch videos on the go and earn even more points.
4. Search
You can also earn SB points by completing regular Internet searches through Swagbucks, which Yahoo powers. Depending on your search and what is happening that day, you can earn anywhere between 4 and 30 SB. These SB are awarded randomly. It's even possible to change your default search to swag bucks so that you can earn without even thinking about it.
5. Discover
Swag bucks has a section called Discover. This allows you to look around and find new products and services. Discover is also a deal section. You can see several deals and complete the various activities to receive SB for what you have done. If you only get deals for things you would buy anyway, this can lead to stacking your savings. You do need to be careful with this one, though, because while you might earn a large number of SB points for signing up for a free trial offer, you still have to provide your credit card number. If you forget to cancel, you could find yourself paying for a product or service they don't actually want to keep. Create a reminder that helps you know when to cancel a trial offer before you are charged.
6. Play Games
Do you like playing games? If so, you've come to the right place. You can earn more SB points when you play games, including Bejeweled Blitz, Scrabble Clues, Wheel of Fortune, and more. Depending on the game, you can earn between one and 10 SB when you buy tokens on the Game Show Network (GSN). You aren't going to get rich playing games on Swagbucks, but if you're going to play these games anyway, you might as well get something.
7. Referrals
One of the best ways to earn SB points without doing anything is to make referrals. When you make a referral, you earn 10% of everything the people you have referred earn. Since these referrals last for life, with no caps on earnings, that can add to your SB balance pretty quickly.
By following a few of the strategies each day, it's possible to earn hundreds of dollars worth of gift cards and PayPal deposits each year.
How Much Money Can I Make on Swagbucks?
Okay. You now know more about the different ways you can earn money online with Swagbucks, but really, how much can you make? According to the Swagbucks website, most members make anywhere from "$50 to a few hundred dollars a year" on the site, but if you work hard at it, you could make substantially more than that.
To become a top earner, your best bet is to use Swagbucks points daily. Build the activities, like taking surveys and video watching, into your routine. As it becomes a habit, the points will begin to add up.
Swagbucks Review of Tips and Tricks
You can speed up your earnings by following a few tips and tricks to take it to the next level:
Use the Swagbucks app to get extra points through mobile. This is a great way to ensure that you can earn SB points no matter where you are. I may be at a computer all day, but you probably aren't. Being able to earn SB during boring times, like when you're in a meeting or standing in the grocery line, can make your time in little more profitable.
Download the SwagButton extension. This can go in your chrome browser. It will alert you when there is a new SB code that provides you with extra points, and it will also help you easily get signed up to earn SB when you go to a partner retailer site.
Get your first $25 gift card for the month for less: 2200 SB instead of the regular 2500 SB. If you can earn that many in a month, it can help compound your savings.
If you want a simple way to earn a little extra cash while you're at your computer, I recommend that you sign up for Swagbucks.
Swagbucks Review

Options to earn –

100

Ease of redeeming –

80
Summary
If you want a simple way to earn a little extra cash while you're at your computer, I recommend that you sign up for Swagbucks.