Your Guide to TFSA Contribution Room, Withdrawals, and Investment Gains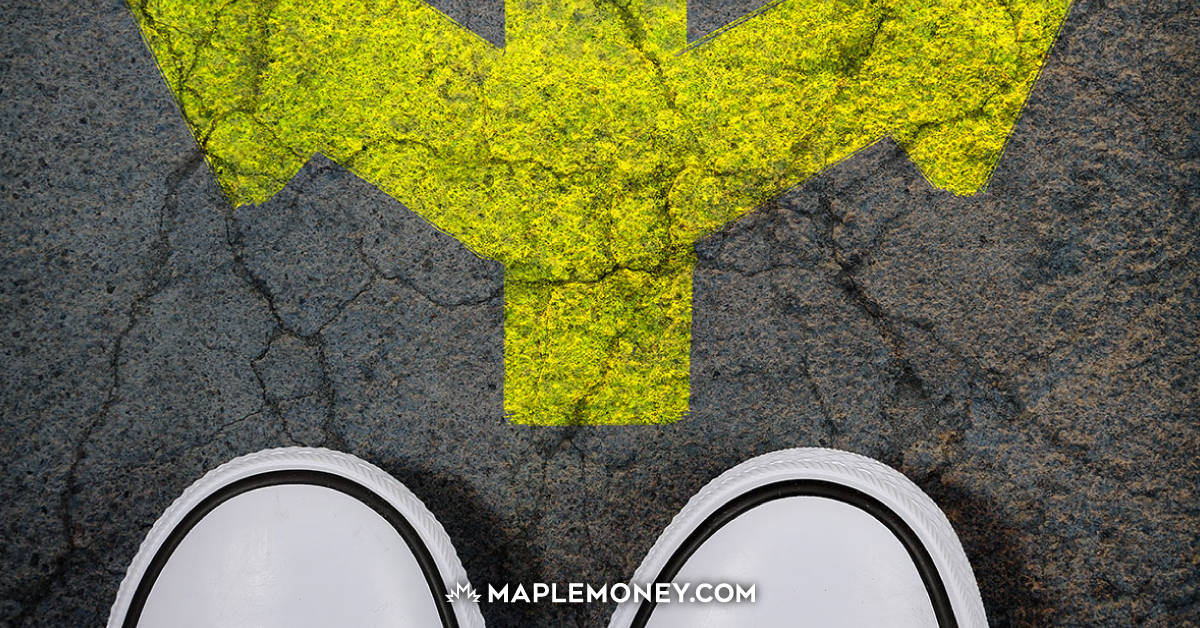 2019. It's hard to believe that it's been 10 years since the Canadian government launched the Tax Free Savings Account, creating a new way for Canadians to save money and avoid paying taxes on the growth of that money.
If you ask me, TFSAs are an investment vehicle that all Canadian investors can benefit from. But while the plan appears straightforward on the surface, there are a few things you'll want to be aware of, in order to get the most from your TFSA investment account.
In this article, we'll take a look at three important aspects of the TFSA: contribution limits, TFSA withdrawals, and the treatment of capital growth on those withdrawals. If you're looking for a more comprehensive guide to TFSA investing, including where to invest your TFSA, this article will give you everything you need to know. For now, let's take a closer look at these three components.
Understanding TFSA Contribution Limits
It's important to know how TFSA contribution limits work. Not only will it help you avoid the costly penalties associated with TFSA overcontributions, knowing your own personal contribution limits, both annual and lifetime, will enable you to maximize tax savings and investment growth. This includes knowing how to properly replace any withdrawals you make from the TFSA, something we'll get into in more detail later.
You become eligible to open a TFSA in the year in which you turn 18, providing you hold a valid SIN number. For 2019, the annual contribution limit is $6,000, and the maximum lifetime contribution room, dating back to 2009, is now $63,500.
In other words, as long as you were 18 or over in 2009, and had never contributed to a TFSA, you could deposit up to that amount ($63,500) this year. If you weren't, start counting from the year you turned 18. Be careful not to exceed your contribution room. Overcontributions are subject to a penalty of 1% per month until the plan balance is brought within the allowable limit.
A Look at TFSA Contribution Room, by Year
Here's a look at the yearly TFSA contribution limits, going back to 2009, when the TFSA was first introduced. As I mentioned, the contribution room begins to accumulate in the year you turn 18. For example, someone who turned 18 in 2013, would have a lifetime contribution limit of $43,500. A great thing about TFSAs is that you don't need to have earned income to accumulate contribution room. Unlike RRSPs, all Canadian adults have the same annual limits, regardless of income or employment status.
Annual TFSA Contribution Limits, 2009-2019.
2009 – $5,000
2010 – 5,000
2011 – 5,000
2012 – 5,000
2013 – 5,500
2014 – 5,500
2015 – 10,000
2016 – 5,500
2017 – 5,500
2018 – 5,500
2019 – 6,000
Total Lifetime: $63,500
* Annual TFSA limits are indexed to inflation, and rounded to the nearest $500.
Understanding TFSA Withdrawal Rules
In general, TFSAs offer more flexibility than other tax-sheltered investments, such as RRSPs, when funds are withdrawn. Unlike an RRSP, money invested in a TFSA is completely tax-free. That means that not only will you not pay tax on the interest you earn, but you won't be required to report withdrawals as earned income at tax time. Because TFSA withdrawals aren't considered earned income, they won't impact other government benefits, such as Old Age Security (OAS) benefits, which are tied to your income level.
Another benefit to TFSA withdrawals is that money removed from a TFSA doesn't take away the contribution room. In other words, any withdrawals you make in the current calendar year can be re-contributed as of January 1st, of the next calendar year.
To illustrate this, let's say you turned 18 in 2018, and on June 30th of that year, made a $5500 contribution to your TFSA. If you withdrew the $5,500 on September 30th, you would not be eligible to make another contribution in 2018. However, effective Jan. 1, 2019, your contribution room would be reset to $11,500. This would include the $6000 for 2020, and the $5,500 that was withdrawn on September 30th, 2018.
Investment Gains and Replacing TFSA Withdrawals
In the past, I've written about the TFSA Withdrawal Rules, and provided some examples of how they work. But I often receive questions from readers asking how investment gains inside their TFSA will affect their TFSA contribution room. Here are a couple of scenarios I was presented with recently:
"Let's say I contributed $5,500 in 2017, another $5,500 in 2018, and $6,000 in 2019, for a total of $17,000, then somehow managed to grow this amount to $30,000, with strong market returns. If I take out the $30,000 at the end of this year (2019), is it true that as of January 2020, I can put back $30,000, plus my $6000 room for 2020, for a total of $36,000.00?"
Another reader had a similar question:
"…I am also curious about my investment gains, and how they impact my contribution room. For example, I contributed the max $11,000 over my first two years, but managed to double it through investing. If I withdraw $22,000 this year, does that mean I can contribute back the $22,000 next year, in addition to next year's contribution room? Someone told me that even if the max contribution over the next 5yrs is $30,000, if you build the account to $100K then that becomes the real limit of the account. In other words, if I withdraw $100K in year 6, I can contribute back $106K in year 7. Does this make sense? "
In both of these scenarios, the answer is yes. To make this clear, it's best to refer to the contribution guide provided by the Canada Revenue Agency (CRA).
According to the CRA, the Tax Free Savings Account limit is made up of:
Recapping Our Reader Scenarios
Using the CRA guidelines, let's recap the two reader scenarios above, and look at a third scenario, involving an investment loss, and its subsequent impact on the contribution room.
Scenarios #1 & 2: Investment Gains
Taking our first reader's scenario into account, their contribution room calculation for 2020 would look like this:
2020 TFSA Limit: . . . . . . . . $ 6000
(assumed limit, based on the fact that the limit increased in 2019, as per inflation index.)
Unused Contribution Room from previous years: . . + $ 0
(Note that unused contribution room can be negative if you over-contributed in previous years.)
2019 Withdrawals: . . . . . . . + $30,000
2020 Contribution Room: . . . . . = $36,000
In terms of the second reader's question, he is correct. If you contributed a total of $11,000 in the first two years (2016 and 2017) and by tremendous skill or luck doubled that money, you could withdraw the $22,000 at the end of 2018, and contribute back the $22,000 plus your $6000 this year (2019). He is also correct, in theory, that if you grew the account to $100 000 in 5 years, you could take that $100K out at the end of the 5 years and recontribute it starting the following January.
I qualified this explanation with "in theory" because this scenario assumes that there were no other withdrawals and no over-contributions. Also, it may not be entirely correct to say that your contribution limit has permanently grown to $100 000 because you could sustain investment losses down the road that would reduce the size of the TFSA.
Let's look at an example that includes some investment losses:
Scenario #2: Investment Losses
Suppose, as in Scenario #1, that you had contributed $17,000 over the first 3 years (2017, 2018, and 2019). However, instead of almost doubling the amount to $30,000, as in our extremely optimistic first case study, you sustained a substantial 33% loss.
Ouch. Your TFSA would then be worth about $11,400 instead of $17,000. If you withdrew the entire $11,400 in 2019, here's what your 2020 contribution limit calculation would look like:
2020 TFSA Limit:. . . . . . . . . $6000
Unused Contribution Room from previous years: + $ 0
2019 Withdrawals: . . . . . . . + $11,400
2020 Total Contribution Room: . . . . . = $17,400
Note that this contribution room limit is lower than what your limit would have been if you had not sustained any losses. An investor who had contributed the maximum $17,000 in their first three years and (in theory) incurred neither gains losses, would have $23,000 in total contribution room for 2020.
I should note that the annual Tax Free Savings Account limit is indexed based on the inflation rate, with the indexed amount rounded to the nearest $500. For example, if we assume that the inflation rate is 2% for 2019 to 2021, then the TFSA contribution limit would be $6,000 for 2019, 2020, and 2021, increasing to $6,500 for 2022.
In the above scenarios, I'm assuming that the contribution limit for 2020 will remain at $6,000, as it was just indexed for inflation in 2019 when it increased from $5,500 to $6000.
Keeping Track of Your TFSA Contribution Room
The examples I provided above are very simple. Your personal scenario may be more complicated if you have done any transfers between multiple TFSA accounts, or over-contributed at any time. If you really want to know what your contribution room is a good place to start is to do the math by following the CRA formula.
Unfortunately, your financial institution is unable to keep track on your behalf, as they often don't have the necessary information at your disposal. For example, you can hold multiple TFSA accounts at various financial institutions, with each one affecting your contribution room.
You can also get TFSA contribution room information from your My Account page on the CRA website or from the CRA's T.I.P.S. telephone service at 1-800-267-6999. That's because the CRA determines the TFSA contribution room for all eligible Canadians, by tracking information provided by you, as well as your financial institution. As a result, your TFSA contribution room will be shown on your income tax Notice Of Assessment (NOA).