Best Canadian REITs: 10 REITs to Consider in 2023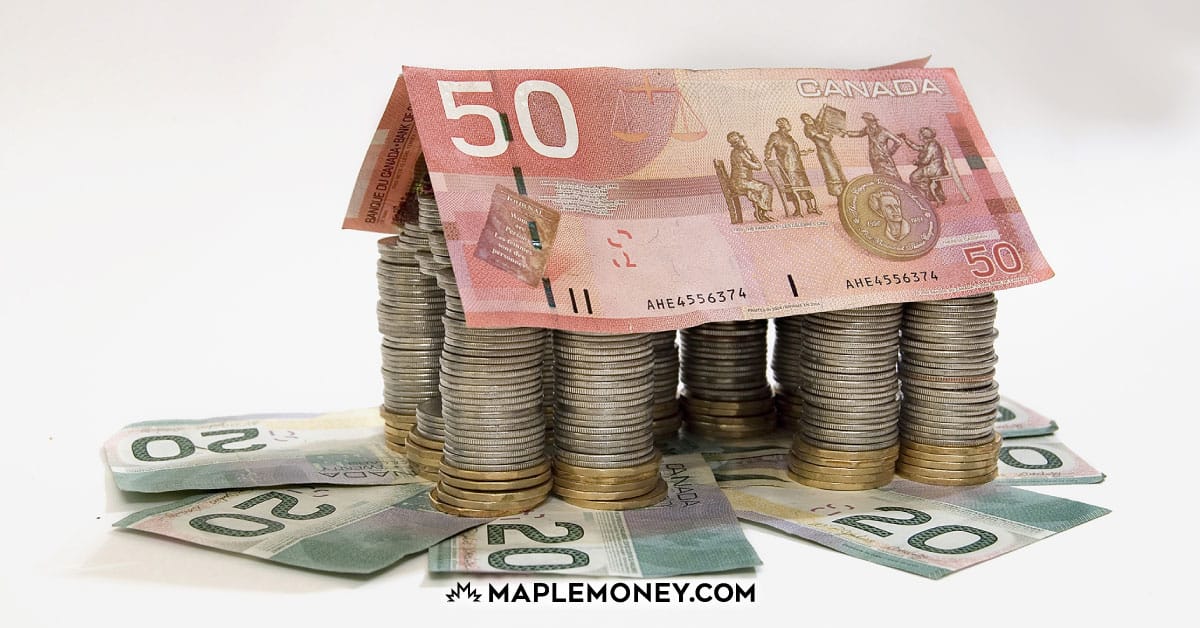 A well-diversified investment portfolio comprises holdings from several asset classes. One of the most tried-and-true asset classes happens to be real estate. But while real estate investing in Canada has proven to offer plenty of opportunity over the long term, the barriers to entry can be pretty high, and achieving proper diversification can be challenging. That's where real estate investment trusts come in.
What Is a REIT?
A Real Estate Investment Trust, or REIT, is a pooled investment that lets investors buy and sell real estate on the stock market. By holding REITs in your portfolio, you can benefit from the earning potential of real estate without having to deal with the complexity and overhead of buying and managing individual properties.
REITs are traded similarly to stocks on the exchange. You can purchase shares of a REIT within the same account that you buy stocks and ETFs. Also, you can hold REITs inside a TFSA or RRSP, as well as a regular cash trading account. If you're looking for an easy way to add the real estate asset class to your portfolio, REITs might be the way to go.
Reasons to Consider Investing in a REIT
There are a few reasons you may want to consider adding real estate to your portfolio in the form of REITs. Let's take a closer look at what those are.
Dividend Income
One of the main reasons investors buy REITs is because they pay dividends. Governments provide tax breaks to REITs when they distribute most of their earnings to shareholders, so they tend to have high dividend yields. Investors like dividends because they provide a reliable and steady income stream. There is the potential for capital appreciation, but it's the dividends that attract most investors.
Industry-Specific Exposure
If you're bullish about a specific real estate sector, you can benefit by owning REITs that invest in specific industries. For example, some REITs only buy or manage automotive dealerships or grocery stores. REITs make it easy to tailor your real estate holdings. This would be nearly impossible for the average investor to do on their own.
Geographic Diversification
While the subject of this article is Canadian REITs, you can purchase REITs from several countries across the globe. This is important because when the Canadian real estate market is falling, chances are it's growing in other world areas. One of the REITs featured below is Slate Grocery (SGR.UN). Slate is listed on the TSX, but 100% of its holdings are grocery properties in the US. This REIT will flourish when the US retail real estate market is growing.
Open-Ended vs. Closed-Ended REITs
Throughout this article, you may notice that I refer to REITs as being open-ended or closed-ended, and you may be wondering, what's the difference? It may be self-explanatory, but an open-ended REIT does not have a fixed number of shares. When you purchase shares of an open-ended REIT, new units are created, and your funds are added to the overall pool. When you sell your shares, the number of shares decreases by the same amount, and your funds are paid out.
Not surprisingly, a closed-ended REIT works the opposite way. Shares are issued through an initial public offering (IPO) and are fixed. The share price will rise and fall based on market demand – in other words, what investors are willing to pay.
Are There Risks with REITs?
Like a stock, a REIT is a market investment that fluctuates in value and is not guaranteed. Therefore, there are inherent risks when you invest in REITs. One example is how market cycles can impact REIT returns. When the real estate market drops, REITs tend to follow suit. REIT values can also fluctuate with interest rates. As rates rise, REIT values tend to rise, depending on other factors. This is why you should never invest all of your money in REITs, or any single asset class for that matter.
10 Canadian REITs to Buy in 2021
To give you a better understanding of how REITs work, I've built a list of 10 popular Canadian REITs for 2021. Like H&R and Smartcentres, some of the REITs have large market caps and portfolios that span across several industries, making them ideal as a core real estate asset. Others focus on a specific industry sector and are more suitable as a complimentary REIT holding. Automotive Properties and Slate Grocery are good examples.
Keep in mind that inclusion in this list is not an endorsement of any of these REITs. Like stocks or any other market investment, REITs fluctuate in value, and returns are not guaranteed. When you purchase a REIT, you could lose your principal investment. I always recommend consulting with a professional before purchasing any investment.
With that in mind, here's my list, in alphabetical order:
Artis REIT (AX.UN)
Winnipeg-based Artis REIT invests in commercial real estate properties in Canada and the United States. It owns several retail addresses in Canada, including Calgary's Crowfoot Village and the Linden Ridge Shopping Centre in Winnipeg.
Office properties include several prominent buildings in Winnipeg's downtown core, like 360 Main, and several buildings in the US midwest, in cities like Madison, Wi, and Minneapolis, MN.
Artis REITs pays a healthy dividend of 5.05%, which is on par with the industry average. At the moment, most analysts have assigned a "hold" rating to AX.UN. This is likely due to their EPS growth, which at $1.36 is below the industry average. Revenue growth has also slowed. Regardless, Artis REIT remains an attractive proposition for dividend-focused investors.
Automotive Properties REIT (APR.UN)
Automotive Properties REIT is focused on the ownership and acquisition of Canadian income-producing automotive dealerships located in every province outside of the Atlantic. It could be suitable for investors who are looking for real estate investment in a specific industry sector, and that pays a high dividend.
The APR.UN dividend yield is 6.28%, which is considered average for the industry. Earnings per share grew 22% over the previous year, and stand at $.93 per share. I wouldn't recommend APR.UN is the only REIT in your portfolio due to its narrow industry focus, but more as a compliment in a broader REIT portfolio.
Boardwalk REIT (BEI.UN)
BEI.UN is the first REIT on our list that focuses on residential property – multi-family residential communities to be precise. In fact, they own more than 33,000 residential units in four Canadian provinces.
The overall analyst rating for this REIT is "buy", with 12-month price targets as high as $52.00 per share and as low as $41.00. At the time of this writing, the share price was $45.74. Don't buy Boardwalk for the dividend yield.
At only 2.19% there are more attractive options out there. If you're looking for a residential property REIT, I would rank Boardwalk behind the next entry on our list, but one to consider.
Canadian Apartment Properties REIT (CAR.UN)
Like Boardwalk, Canadian Apartment Properties is an open-ended real estate investment trust that's focused on multi-unit residential properties. In total, they manage more than 66,900 rental apartment and townhouse units. EPS growth is $5.51, which is above the industry average.
The dividend yield is 2.23%. CAR.UN is one of the largest Canadian REITs and has delivered a solid performance in 2020, and so far in 2021. Perhaps surprisingly, they didn't suffer from massive amounts of uncollected rents through the COVID-19 pandemic, seeming to have emerged relatively unscathed so far. Canadian Apartment Properties makes for a solid core holding in a diverse REIT portfolio.
Choice Properties REIT (CHP.UN)
Choice Properties REIT either owns or manages more than 700 properties that comprise over 65 million square feet of retail and commercial space. This includes several Loblaws grocery stores, giving Choice a very solid long-term position in the market.
Current real estate development properties include Golden Mile and Liberty House in Toronto. CHP.UN pays a healthy dividend yield of 5.03%. Earnings per share growth are above the industry average, and the P/E ratio is a whopping 187.9.
H&R REIT (HR.UN)
The H&R Real Estate Investment Trust invests in the following real estate sectors: Office, Retail, Industrial, and Residential, for a broad mix. They seek to maximize asset value through an active management approach. Properties are located in both Canada and the US.
With a market cap of $4.8B and revenue of more than $1B, they are one of the larger REITs in Canada. The dividend yield is a respectable 4.08%, and they have a PE ratio of 8.72. Like many REITs, H&R has been impacted somewhat by COVID and the struggling Calgary retail real estate market. This is likely reflected in the current share price, so there could be good value here. If you're looking for a REIT that will provide dividend income across multiple sectors, H&R is one to consider.
Plaza Retail REIT (PLZ.UN)
As its name suggests, Plaza Retail REIT owns a portfolio of retail properties across Quebec, Ontario, and Atlantic Canada. Most tenants are national retail store chains. Examples include Starbucks, Tim Hortons, Canadian Tire, and Dollarama. This gives the Trust a position of strength that many other REITs don't currently have, which will serve them well as they emerge from the pandemic.
PLX.UN market cap is $466MM, on revenues of $106MM. The dividend yield is 6.11%. Currently trading at only $4.58, the share price may not be indicative of Plaza's growth potential. Many of their holdings are undervalued and should soar with a resurgent economy.
Slate Grocery REIT (SGR.UN)
Slate Grocery is an intriguing REIT on our list. Their focus is 100% south of the border. Years ago, Slate took advantage of the US financial crisis, buying up severely undervalued, yet well positioned, properties in the grocery sector. Once purchased, they use their expertise to increase occupancy, improve terms for both lessee and lessor, and ultimately increase rents.
As they are in a growth sector, Slate's dividend yield is very attractive at 8.11%. Slate leases their properties to well-known regional and national brands, like Publix, Kroger, Cub Foods, and Walmart. If you're looking to generate cash flow with a Canadian dollar REIT that offers exposure to the US market, consider Slate Grocery.
Smartcentres REIT (SRU.UN)
Smartcentres REIT is another example of a good core REIT holding. Not only are they one of the largest Canadian REITs with a market cap just shy of $4.5B, but their holdings also are highly diversified, and include shopping malls, offices, senior homes, townhouses, and high and low-rise rental units. They even have a portfolio of self-storage rental facilities, which can be highly profitable.
The REIT pays a dividend of 6% and a PE ratio of 73.98. Smartcentres is a good example of why you should invest in real estate for the long term. They've encountered some short-term headwinds; EPS growth is below the industry average, and market share has been declining. But when you consider the quality of Smartcentres holdings, along with the fact that they have more than 250 development properties underway, investors can be bullish in the long run.
Summit Industrial Income REIT (SMU.UN)
The Summit Industrial Income REIT is involved with the commercial leasing of real estate properties in Ontario, Quebec, Alberta, British Columbia, and New Brunswick, with the sector focus being light industrial. According to Summit's website, the "light industrial sector has consistently demonstrated solid and stable fundamentals with low capital investment and maintenance expenditures and a broad and diverse tenant base."
Their portfolio consists primarily of large, one-story industrial warehouses that span a range of industries. Samsonite Canada, Global Pet Food Ltd., and Federal Express are just a few of the companies Summit is involved with.
At a $3.1B market cap, Summit is considered a large Canadian REIT. At $1.86, their earnings per share is above the industry average. A relatively low dividend yield of 3.04% suggests that investors have low growth expectations of Summit REIT, but that's to be expected considering the industry focus. If you're looking for an industrial REIT to add to your portfolio, Summit is a REIT worth considering.
How to Buy and Sell REITs
If you're interested in adding REITs to your portfolio, the easiest way is through an online discount brokerage. If you already have an account, then you're set. If you don't, I recommend Questrade or Wealthsimple Trade.
Questrade is our top choice for best online broker here at MapleMoney, due to their combination of good customer service, a robust trading platform, and low fees.
Wealthsimple Trade is a free stock trading app from Canada's Robo-advisor giant. If you don't mind placing trades from your mobile phone, Wealthsimple Trade makes it easy.
Final Thoughts on the Best Canadian REITs
There you have it, a crash course on REIT investing, along with a sampling of top REITs in Canada. While I didn't touch on it in this article, REIT ETFs are yet another option. However, purchasing 5-10 individual REITs will give you a diversified portfolio, and save you from having to pay the ETF MER, however small it is. If you're looking for a way to invest in real estate without all of the expense and hassle of buying a rental property, a REIT just might be the way to go.