How to Enter and Win Free Canadian Contests and Giveaways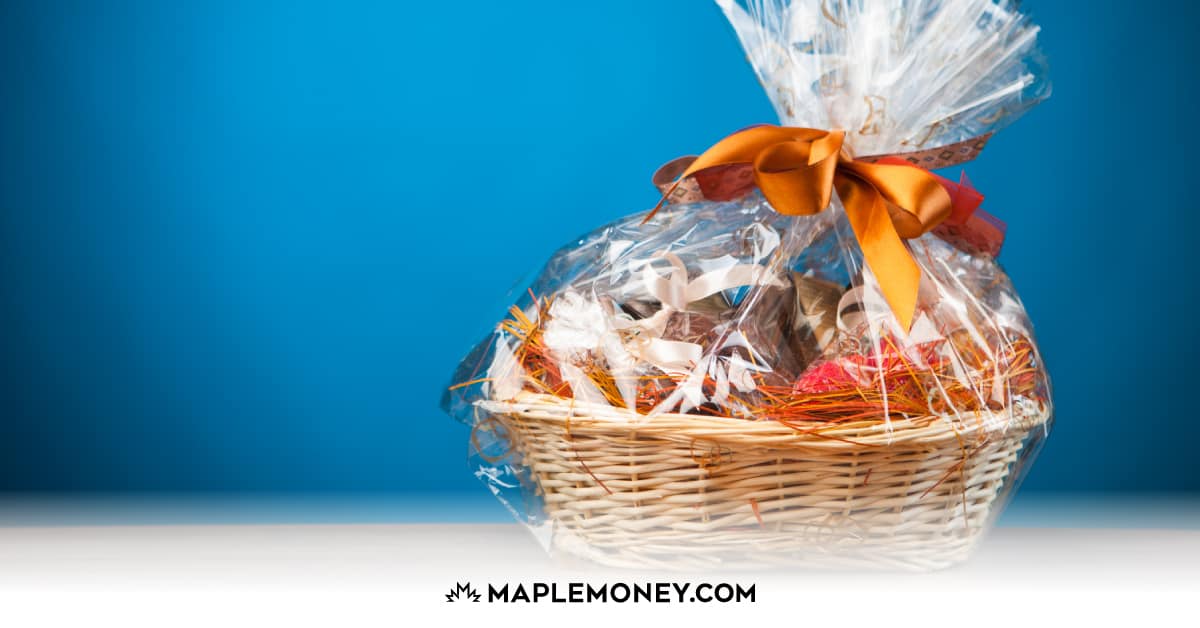 We've all seen the ads for contests online, in magazines and even on TV, but what does it really take to win a contest in Canada? How can you increase your odds of winning, choose the right contests to enter and receive your prizes? MapleMoney has your guide to Canadian Sweepstakes.
Here is the best-kept secret when it comes to winning contests. It is not all about luck. Winning contests is all about a little bit of work and a whole lot of strategy.
What Contests can Canadians Enter?
There are lots of places to enter contests in Canada, with some requiring little more than filling out a form once and others offering chances to enter daily. Similarly, the prizing also ranges from a small item to thousands of dollars. Here is a list of some of the best contest websites in Canada.
Contests for Kids
How can I Improve My Chances of Winning?
Check Out the Rules
Some contests can offer better odds simply due to its demographic. For example, a contest for a local radio station would only be open to listeners in the area will have better odds than a nationwide contest. Similarly, some contests are only open to a specific age group, such as residents over the age of majority or kids under a certain age. Don't waste your time entering a contest you are not actually eligible to win.
Take It One Step Further
Contests that ask for a few extra steps can also receive fewer entries and give better odds. For example, if you need to enter a code online to win, many people would not bother.
Putting in a little extra effort can pay off big time. Some contests also offer bonus entries for completing extra tasks, such as sharing the contest on social media or watching a video. These bonus entries can really add up, especially if most are not willing to put in the extra work.
Use Technology
Many radio stations use phone-in or text entries to enter their contests. Bookmark the local radio stations in your area on your browser and set a reminder to check in weekly so you are always informed when a new contest is about to begin. Set reminders on your phone to listen at specific times and program the contest number in your contacts to dial quickly.
Buddy Up
Entering with a friend will double your efforts. Make a pact to share the prize and enter together. Many contests offer a large number of bonus entries if a friend uses a referral code.
You can join groups on Facebook like Canadian Contest Corner and Canadian Contest Referral Links to make sure you aren't missing any chances to win free stuff.
Pick Up the Phone
Many people never win because they fail to pick up the phone. Often sponsors will not leave a voicemail for winners, so don't be afraid to answer those calls. You could be a winner!
Email the Right Way
Consider making a new email just for contests. There are lots of free email options such as Gmail and Hotmail that are simple to set up in a few minutes.
This is a good way to keep track of all your entries and to make sure you are able to see any messages letting you know you are a winner. Add the account on your smartphone so you never miss any messages!
Snail Mail
While it may seem silly to mail-in contest entries with the ease of email and social media, but that exact hesitation is what can drastically increase your odds. Taking the time to fill out and mail in an entry takes a small amount of effort but can increase your odds in a free draw as many do not bother to go this route.
While this old-school method can increase your chances of winning, the cost of stamps can be prohibitive.
Why Are so Many Contests Not Open to Residents of Quebec?
It's a familiar sight in the fine print of so many Canadian contests: 'not open to residents of Quebec', but the real question is why? The answer is simple: the provincial regulations around contests cause a lot of red tape for promoters.
Contests in Quebec (or nationwide including Quebec) must follow the rules set out by the Regie des alcools, des courses et des jeux if the prize value exceeds $2,000. The Lotteries Act requires a security for any prize exceeding $5000 or if the total value exceeds $20,000. Rules must be posted 10 days in advance and the Regie's three percent tax on national prizes and 10 percent tax on provincial prizes.
Enter at Your Own Risk
While entering contests it is important to consider why companies are running the contest in the first place. Most companies are offering a prize in exchange for your personal information. While this may be a simple ask in return for a chance to win a trip, car or cash; it is important to be aware.
Most sites do not require you to sign up for a newsletter in order to enter, although it can reward you bonus entries. Some sites will try and send you 'free' trials that will then be billed unless a specific box is unchecked.
While it is tempting to enter as many contests as possible as quickly as possible, staying aware and only giving your personal information to reputable sites will save you hours of headaches and thousands of unwanted emails.
Entering Contests in Canada is a fun way to make yourself a winner while scrolling the web. Bookmark some of our favourite contest pages and then let us know in the comments if you are a winner!