CoinSmart Review: A Customer-Centric Crypto Exchange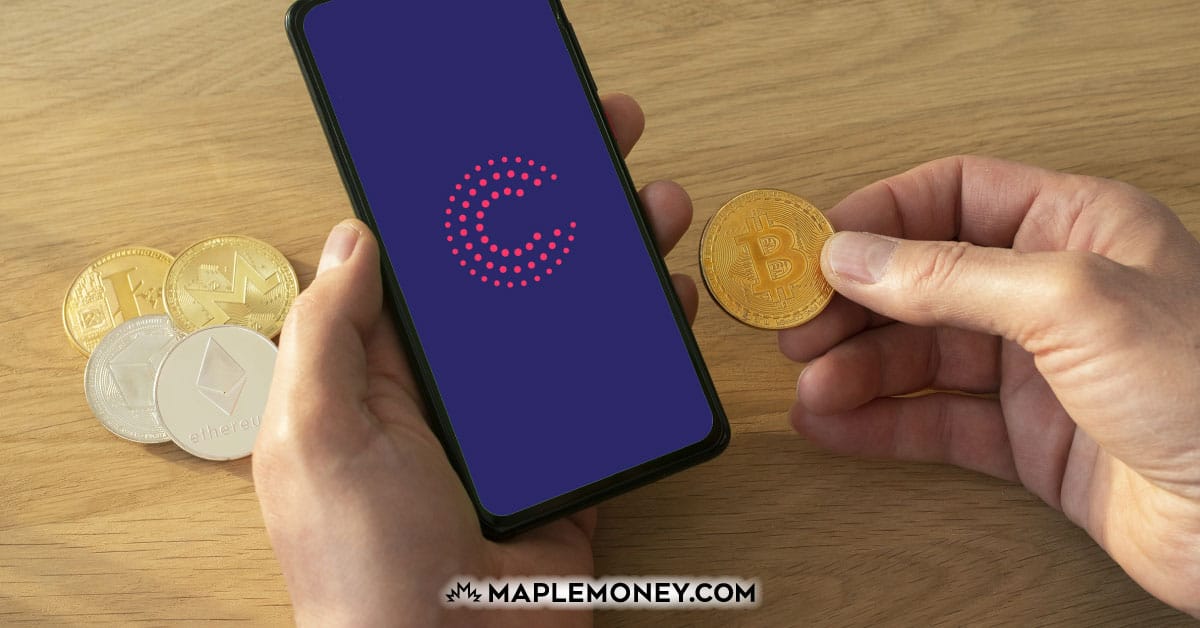 With the advent of cryptocurrency exchanges, it's never been easier for Canadians to trade Bitcoin, Ethereum, and many other crypto coins. One of the more popular exchanges is CoinSmart. Founded in Toronto in 2018, CoinSmart has a lot to offer beginner crypto traders. In this CoinSmart review, I'll cover everything you need to know, including CoinSmart fees and how to open an account. Ready? Let's dive in!
CoinSmart: Key Features
Eleven available coins
Customer service smart guarantee
Transparent, competitive pricing
Low deposit fees
Instant ID verification is available for new accounts
Same day payment processing
Cold storage security
Getting Started with CoinSmart
CoinSmart makes opening an account easy. They offer instant ID verification, which lets you start trading within minutes of activating your account. Here's the 5 step process to get started:
On the CoinSmart homepage, select the "Create an Account" or "Get Started" button located in various locations on the page.
Provide your email address and a password. CoinSmart will then send you a confirmation email.
Once your email is verified, you'll be redirected to a page to confirm your identity. CoinSmart has partnered with Equifax, Canada's leading credit bureau, to instantly verify your identity. If successful, you'll be ready to fund your account and begin trading. If not, you'll have an opportunity to verify your identity by providing the following documents:
Recent utility bill displaying your name and address
Copy of government-issued ID (passport, DRL)
A picture of yourself holding your ID (dated)
4. Once your account is verified, you can deposit Canadian dollars via Interac e-Transfer, wire transfer, bank draft, or debit/credit card.
5. With money in your CoinSmart account, you can begin trading crypto.
What Crypto Coins Are Supported
CoinSmart supports eleven different crypto coins, including major coins like BitCoin and Ethereum and altcoins, like Ripple (XRP) and Stellar (XLM). Here's the full list of available currencies:
Bitcoin (BTC)
Bitcoin Cash (BCH)
Cardano (ADA)
EOS
Ethereum (ETH)
Litecoin (LTC)
NEO
QCAD
Ripple (XRP)
Stellar (XLM)
Tether (USDT)
What Are CoinSmart's Fees?
CoinSmart is very transparent about their fees, with a dedicated page that can be accessed from the main menu of their website home page. Here's a breakdown of deposit and withdrawal fees, and trading commissions:
Deposits
Funding Option
Fee (min-max)
Processing Time
Interac e-Transfer
1.5% on $100-$1999
0% on $2000-$3000
Same day received
Wire Transfer

0% ($10,000-$5,000,000)
Same day received
Bank Draft
0% ($500 - $5000)
Same day received
Credit/Debit Cards
Up to 6% ($100-$5000)
Instant processing
Withdrawals
Funding Option
Fee (min-max)
Processing Time
Electronic Funds
Transfer (EFT)

1% / minimum $15
($50-$15,000)
up to 5 days
Wire Transfer
1% / minimum $15
($10,000 - $1,000,000)
up to 5 days
Trading Fees
Buy/Sell
0.20% single trade / 0.30% double trade
Crypto Withdrawal Fees
CoinSmart has recently changed some of its crypto withdrawal fees:
Bitcoin 0.00025
Bitcoin Cash 0.0001
Cardano 0.30
EOS 0.0005
Ethereum 0.005
Litecoin 0.001
Ripple 0.002
Stellar 0.00003
Tether 15.00
CoinSmart OTC
CoinSmart offers Over-The-Counter (OTC) services for premium traders placing large orders. OTC customers receive discounted pricing, same-day settlement, a dedicated CoinSmart Premium Account Manager, and VIP access to CoinSmart events, among other benefits.
CoinSmart Customer Service SmartGuarantee
CoinSmart is committed to customer service, evidenced by their SmartGuarantee, which you can read about in the Features section of their website. Here's a synopsis of what's covered:
Deposits will be credited to clients account on the day they are received
Cash withdrawals processed within 5 business days
Account verifications processed the same day
They continue by letting you know what will happen if they miss their SmartGuarantee. For example:
If a deposit is not credited on the day it's received, you will be reimbursed for the deposit fee.
If your withdrawal is not processed within 5 business days, you will be reimbursed for the withdrawal fee
If your account is not verified on the same day it's opened, you won't be charged for your first deposit
Is CoinSmart Safe?
When comparing cryptocurrency exchanges, it's important to know the steps each one is taking to protect the privacy and security of its customers. With that in mind, is CoinSmart a safe place to invest your coins?
The answer is yes. For starters, CoinSmart is registered with the Financial Transactions and Reports Analysis Centre of Canada (FINTRAC), which searches for and detects money laundering and terrorist financing activities.
When you open a CoinSmart account, you are required to set up two-factor authentication (2FA), which acts as an additional layer of security when logging into your account.
As I mentioned earlier, CoinSmart can offer instant ID verification by using Equifax databases. This helps to prevent fraudsters from opening accounts with fake addresses, birthdates, etc.
Lastly, CoinSmart offers offline, cold storage for all of the coins offered on its platform via a digital wallet.
CoinSmart Pros and Cons
CoinSmart has some excellent features that make it a great all-around crypto exchange. To summarize, I've compiled the following list of pros and cons:
Pros
Offers a large number of coins (11)
A trading platform designed for crypto traders of all levels
Transparent pricing, free Canadian dollar deposits $2000 and up
Trading fees are competitive
24/7 customer support is better than other exchanges
No longer a Canadian-only exchange – available in 15 countries worldwide
Cons
Mobile app iOS only
Fiat deposits Canadian dollars only.
Long processing time for withdrawals – up to 5 days
Final Thoughts on CoinSmart
In my mind, there are four or five what I would consider "top-tier" crypto exchanges in Canada. In other words, there are no glaring holes or flaws. They offer a good selection of coins, slick trading platforms, competitive pricing that's also transparent, along with a solid customer service track record. While it's not our top-rated exchange (that title belongs to Bitbuy), CoinSmart ranks near the top. It's a great all-around Canadian-based exchange with features that will satisfy traders of all levels.