Esso Extra Rewards Review: Make The Most of Fuel Rewards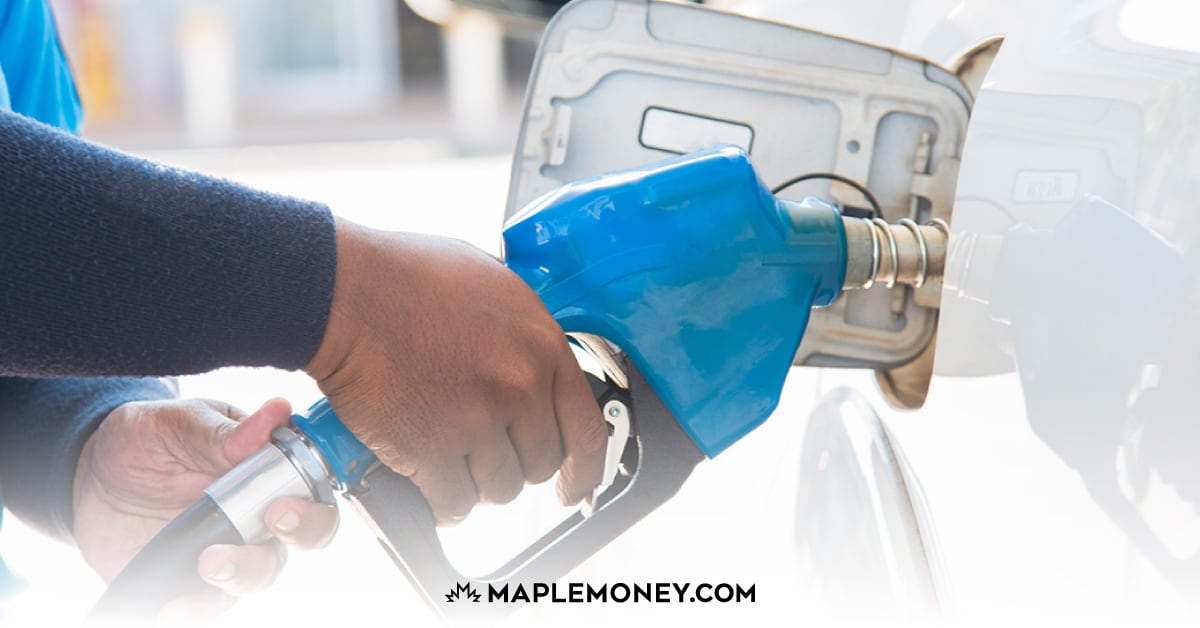 When it comes to earning loyalty rewards, I think it's reasonable to say that you can have too much of a good thing. I mean, how many programs can you possibly keep track of? It seems as though these days, every major retailer in Canada gives their customers a way to earn rewards. For this reason, I recommend that you pick two or three that best align with your spending habits, and stick with them. For example, if you spend a lot of time driving, it would be wise to consider joining a program that rewards you when you fill up on gas. Fuel costs, after all, are a major expense for most families.
Introducing Esso Rewards
On their website, Esso claims to have Canada's largest fuel network, comprising more than 2,000 Esso and Mobil stations nationwide. With so many places to fill up, it should be fairly easy to accumulate and redeem Esso rewards, regardless of where you live. In this article, I'll cover everything you need to know about Esso Extra Rewards, explain the connection between Esso Extra and PC Optimum, and show you how to maximize your earning potential by using gas rewards credit cards. Ready? Let's dive in.
How to Earn Esso Extra Points
When you sign up for the Esso Extra rewards, you'll receive a card that earns points when you spend. Every dollar you spend on regular-grade gas or eligible in-store items will earn you 1 point. You'll earn 2 points per dollar when you select Extra grade gas, and 3 points when you purchase Supreme grade gas. You can then redeem points for things like fuel, car washes, gift cards, and select merchandise. Points can be redeemed in-store or online.
Esso Price Privileges
Esso Extra members can take advantage of additional savings by signing up for a Price Privileges card in-store. You can then register the card online to receive email offers. When you complete your offers, you'll get additional fuel savings added to your card.
Esso Speedpass
Speedpass is a key tag that is linked to your credit or debit card. It allows you to make purchases without having to pull out your credit or debit card. Speedpass will automatically credit your Esso Extra points whenever you spend. If you're an existing member, you can sign up for Speedpass for free online.
How Much Are Esso Extra Points Worth?
The value of Esso Extra points varies, depending on how they're redeemed. In general, you'll get the most bang for your buck when you redeem points towards a car wash or in-store items, like snacks and drinks. I won't break down the cents per point on these because the prices vary too much by province and location, but you can expect an average redemption value of between 1-2% with car washes being on the high end.
For example, at 499 points for a basic car wash, you can get 9 car washes for just under 4500 points, whereas a $25 gift card is also 4500 points. If you wash your car frequently, redeeming your points for car washes is definitely the way to go. A frozen slush beverage is 100 points, meaning that if you really wanted to, you could get 45 slush drinks for the price of a $25 gift card. Of course, who wants that many slush drinks. Your kids, perhaps?
For 4500 points, a regular $25 gift card will give you a return of .55%, while an Esso gift card (4300 points) is only slightly better, at .58%. If fuel is what you plan to use your points for, you have the option of redeeming points for free fuel when you fill up or purchasing a reloadable Price Privilege card, which gives you a cents per litre discount for a set number of litres. For example, you could load your card with a 5 cents per litre discount on your next 200 litres.
The free fuel redemptions and discount cards are a better deal than buying an Esso Gift card and then using it on fuel. For example, for 1500 points, the aforementioned 5 cent card (200L) is worth $10, for a .67% return. To redeem points for $10 of free gas, the return would be slightly lower, at .55% (1800 points). In short, the best way to use your points for fuel is with a discount card, or by redeeming points for free gas.
How to Redeem Esso Extra Points
As mentioned, you can redeem Esso Extra points for lots of things including fuel, car washes, gift cards, e-gift cards, in-store items and lottery tickets. Gift cards can be picked up in-store, online, or by mail. Availability can vary depending on the region, and the store you are shopping in.
Fuel Savings
The Price Privileges card can be redeemed for instant fuel discounts (cents/litre) when you fill up at an Esso or Mobil station. To make things easier, you can load your card onto the Esso Speedpass mobile app, to redeem directly from the app at the pump or in-store.
In-Store Rewards
You can redeem your Esso Extra points for a variety of items in-store, as well as a selection of gift cards. The following are just a few of the items I found on the Esso website. Esso notes that availability can vary between stores.
Frozen slush beverage – 100 points
Nestle chocolate bar – 160 points
Lay's chips (66g bag) – 175 points
Gatorade and G2 – 275 points
Windshield washer fluid – 550 points
Pepsi 12-Pack – 1000 points
$25 Gift Cards – 4500 points
$25 Esso/Mobil Gift Card – 4300 points
$50 Esso/Mobil Gift Card – 8500 points
$100 Esso/Mobil Gift Card – 17,000 points
Gift Cards
While you can spend your Esso Extra points on a huge selection of gift cards, you'll get the most bang for your buck when you redeem for an Esso/Mobile Gift Card. For example, regular $25 gift cards require a 4500 point redemption, while Esso/Mobil gift cards are only 4300 points. At 8500 points, a $50 Esso gift card is an even better deal. Here's a list of just a few available gift cards:
E-gift cards (sent by email)
Cineplex
Golf Town
Boston Pizza
iTunes
Best Buy
Sephora
Amazon
Red Lobster
Gift cards sent by mail
Shoppers Drug Mart
Home Depot
Car Washes
You can redeem Esso Extra points for free car washes at Esso locations. The redemption values are as follows:
1 Quick Wash – 499 points
1 Full Wash – 599 points
1 Luxury Wash – 699 points
Lottery Tickets
This is a different one. While we don't endorse spending your hard-earned dollars playing the lottery here at MapleMoney, you can get tickets for free, with your Esso Extra points. Esso does allow you to mix and match tickets.
$1 Lottery Tickets – 160 points
$2 Lottery Tickets – 320 points
$5 Lottery Tickets – 800 points
$10 Lottery Tickets – 1600 points
$20 Lottery Tickets – 3200 points
Esso Extra and PC Optimum
Esso has partnered with PC Optimum to give customers more ways to accelerate their points earning. PC Optimum members earn 10 points per litre of fuel, and for every dollar spent on select products and Esso Car Wash purchases. They also earn points at Mobil stations, although the rewards vary depending on location. From time to time, PC Optimum sends bonus offers to clients who sign up, including savings at Esso locations.
There are two ways to accelerate your PC Optimum points at Esso locations: with a PC Financial Mastercard, and by registering for the PC Optimum App. I'll cover a few great gas rewards credit cards a bit later, but if you use a PC Financial Mastercard to buy gas at Esso and Mobil stations, you'll earn 30 PC Optimum points per litre.
The Best Credit Cards to Earn Gas Rewards
While you earn Esso Extra points through regular spending, you can maximize your earnings by using a credit card that offers bonus rewards for gas purchases. This allows you to stack rewards, by earning Esso points and bonus cashback on your credit card. There are a number of gas rewards credit cards available in Canada. For your reference, I've listed a few of the better ones out there.
Tangerine Money Back Credit Card
This cashback credit card from Tangerine, an online bank, allows you to select multiple spending categories from which to earn 2% cashback. All you need to do is select gas purchases as a 2% category. It's a generous earnings rate, especially when you consider that the Tangerine Money Back Mastercard is a no-fee credit card.
TD Cash Back Visa Infinite
The TD Cash Back Visa Infinite is a premium cashback credit card that offers cardholders an attractive 3% cashback on gasoline purchases. It also features complimentary roadside assistance, as well as a suite of travel insurance products. The annual fee for this card is $120, and there is an annual minimum income requirement of $60000, or $100,000 per household. Until March 2, 2020, TD is sweetening the offer by waiving the first year's annual fee and offering a whopping 10% cashback on the first $2000 of spending, a combined value of up to $320.
Scotiabank Gold American Express
The Scotiabank Gold American Express credit card offers 3X Scotia Rewards points on all gasoline purchases. While this isn't a cashback card per se, Scotia Rewards can be redeemed for travel, merchandise, gift cards and more. Depending on how you use your points, the earnings rate on this card can be upwards of 2.5%. It also waives the standard 2.5% fee on foreign exchange transactions, making it ideal for when you're travelling outside of Canada. As with the TD Cash Back Infinite, the annual fee for this card is $120.
Are Esso Extra Rewards Right For Me?
I recommend the Esso Extra rewards program to anyone who spends a lot of money on gas and is able to frequent an Esso or Mobil station to fill up. To accelerate rewards, use a gas rewards credit card. And don't forget about Esso's relationship with President's Choice. If you're a PC Optimum member, it pays to fuel up at Esso.