How to invest your money: Where to Invest Your Next $1000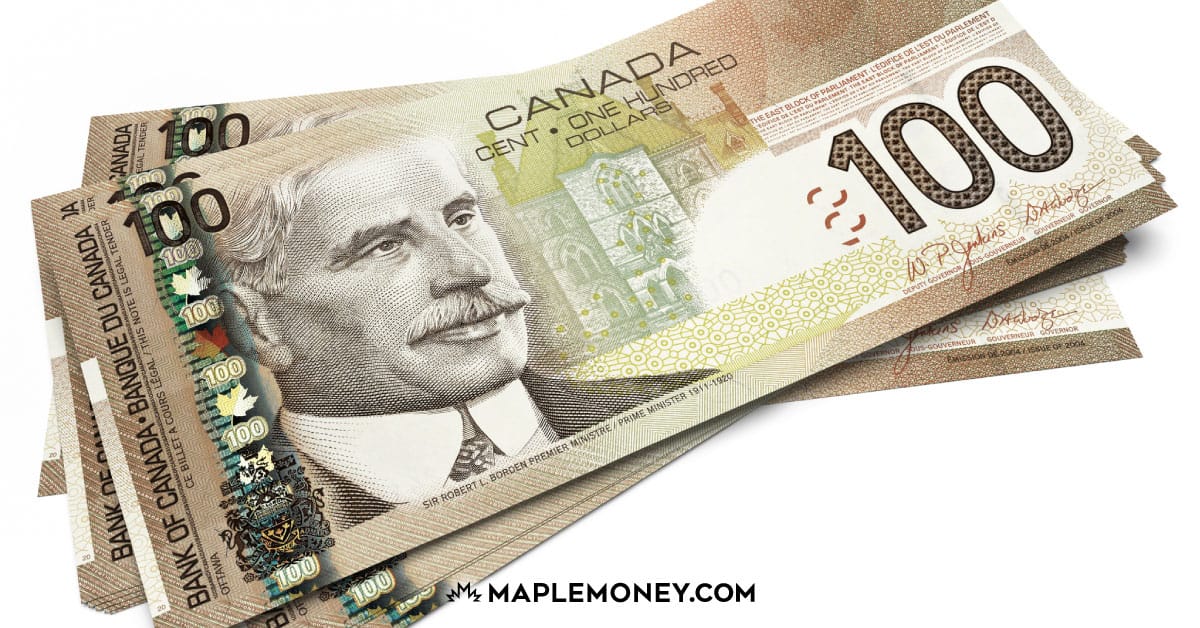 The idea seems simple enough. You've got $1000 burning a hole in your pocket, and it's up to you to decide how to invest it. If you're new to investing, however, the decision is not as easy as it sounds. These days, there are no shortage of ways to invest your hard-earned money. But before we get into the various options, from financial advisors to robo-advisors, there are a few things you should know before you start investing.
Investing for Beginners
One of the biggest mistakes new and even experienced investors make is that they don't invest in accordance with their objectives. In other words, they don't consider their financial goals before they invest. This leads to a variety of problems. For example, many investors have missed out on huge growth opportunities by leaving large sums of cash they don't plan to touch for years in savings accounts earning little to no interest. On the flip side, others have been known to throw caution to the wind, by investing funds they may require at any moment into the latest, buzz-worthy tech stock. Neither approach is wise.
It's difficult, yet so essential, to not allow your emotions to control your investment decision making. Rarely does it lead towards a positive outcome. During the financial crisis of 2008, thousands of investors fled the market after losing 20 or 30 percent of their capital investment, only to miss out when stocks rebounded sharply in the following year. Fast forward to 2020 and we're seeing the same patterns repeat themselves, as jittery investors struggle to contain their fear over the economic fallout from the current COVID-19 pandemic. Your emotions can cause you to do the opposite of what you should do, which is to buy low and sell high while remaining calm through periods of market volatility, such as what we're currently experiencing. It's easier said than done.
Where to Invest $1000
With that out of the way, I've put together the following list of investments that can be purchased with $1000 or less. The list covers all asset classes, including safety, income, and growth, and most, if not all, are eligible to be held in an RRSP or TFSA.
High-Interest Savings Accounts
In recent years, several Canadian financial institutions have enticed investors with higher than average interest rates on savings accounts. Many of them also waive the transaction fees on these accounts, making them the perfect place to park your short term funds. The best rates tend to be offered by online banks such as Tangerine or EQ Bank, who have lower expenses than traditional banks.
Features of a High-Interest Savings Account
Low risk with a better than average rate of return
Liquid savings – withdrawals can be made at any time
many accounts come with unlimited transactions and no fees
Principle balance is protected by CDIC (up to a certain limit)
Cash is easily accessible via debit card, e-transfer etc.
focus on safety with limited potential for growth
Who should Invest?
Ideal for the short term investor needing a place to store cash, but who wants to keep their funds accessible. To get the best rates, must be willing to deal with an online-only bank.
Guaranteed Investment Certificates (GICs)
GICs are another type of safety investment, which means that similar to a savings account, the investor's principal is guaranteed. Not only that, but your rate of return is also guaranteed. The difference between the two investments is that with a GIC, you agree to lock in your money for a predetermined period, anywhere from 30 days to 5 years. Generally speaking, the longer you lock in for, the higher your interest rate will be, although it's not always the case. Most GICs purchased from a major Canadian financial institution are protected by something called deposit insurance, which is backed by the Canada Deposit Insurance Corporation (CDIC). If you're interested in buying a GIC with your $1000, you're in luck. Most GIC products allow you to invest with a minimum of $1000, sometimes even less.
Features of a GIC
Low risk, principal is guaranteed
Minimum purchase amount as low as $500 to $1000
Terms range from 30 days to 5 years
Interest rate is determined at the time of purchase
Pays interest income only (taxable in a non-registered account)
Focus on safety with little potential for growth
Funds are locked in for a predetermined time period
Who should invest?
Ideal for a short term investor who doesn't mind locking in funds for a better return, or as part of the safety component of a larger portfolio.
Real Estate Investing (REITs)
When most people hear the words 'real estate investing' the first thing they think of is owning a rental property or flipping houses for a profit. But did you know that you can invest in the Canadian real estate market with the $1000 you have to invest? This is done by purchasing units of a Real Estate Investment Trust, or REIT. The best way to think about REITs is like a stock for real estate properties. Here's how it works, in a nutshell. Large corporations purchase a diverse portfolio of real estate properties. These portfolios are then traded publicly to regular investors who are wanting to invest in the real estate market without the expense or hassles of having to be a landlord.
Features of a REIT
Enables smaller investors to access the real estate market
Offers the liquidity of a publicly-traded stock
Typically a lower correlation with other stocks and bonds
Easy portfolio rebalancing
Good alternative to bond investing
Many REITs pay dividend income, which is highly tax-efficient
Who should invest?
Ideal for medium to long term investors of various levels of experience who are interested in real estate as an asset class, and are looking to add diversification to their portfolio.
Mutual Funds
For decades now, millions of Canadians have invested their first $1000 into mutual funds, for the many benefits that they offer. A mutual fund is a pooled investment made up of money that's contributed by thousands of individual investors. A team of professional money managers oversee the fund and invest the money in alignment with a specific objective. Inside the fund is a mix of stocks, bonds, income trusts, as well as other securities.
The easiest way to purchase mutual funds is by setting up a preauthorized payment plan, which allows the investor to purchase units of the fund in increments as low as $25. Using this approach enables something called dollar cost averaging, making it possible to purchase funds at a lower average price in the long term, versus buying in large quantities less frequently. Unlike savings accounts and GICs, your principal is not guaranteed with a mutual fund, nor is your return, which means that there is an element of risk that must be considered.
These days, most funds are considered no-load, which means that the investor does not pay a fee of any kind for purchasing the funds. However, every fund includes a Management Expense Ratio (MER), which is an annual fee charged by the fund to cover the cost of management as well as administrative expenses. The cost of an MER varies depending on the type of fund, with the typical MER on an actively traded equity fund falling somewhere around 2%. If there's a drawback to mutual fund investing, it's that the high MER can take a significant bite out of an investor's returns in the long run, especially when there are so many lower-cost options available today. If you're looking for a hint, check out the next investment on our list.
Features of a Mutual Fund
Holds stocks, bonds, and other securities
Pooled investment makes it easy to diversify
Small investment minimum if you choose to set up a pre-authorized purchase plan
Liquid investment – funds are not locked in, you can access your money within 1 or 2 business days
CDIC does not cover mutual fund holdings, principal balance and return are not guaranteed
No sales charges on most funds, but MERs can be costly (2%+)
Who should invest?
Mutual funds are ideal for new investors and anyone wanting a simple, straightforward way to access the returns of the market. Because a mutual fund holds so many different securities, it allows for diversification with a small amount of money.
ETFs
Exchange Traded Funds (ETFs) have been around for a long time, becoming increasingly popular in recent years due to their extremely low cost. Unlike actively traded mutual funds, with fees above 2%, it's not uncommon to find ETFs with fees under .10% annually. Similar to a mutual fund, the ETF investor is buying a basket of stocks whenever they purchase units of an ETF, by pooling their money with thousands of other investors.
ETFs differ in that they can be traded like stocks. Shares of an ETF can be purchased and sold almost instantly when markets are open. Mutual fund trades are settled at the end of every business day when the markets close. Not only that, but ETFs are passively managed, which means that they are designed to track a broad market index. The goal of an ETF manager is not to beat the market, but to match the market returns as closely as possible. This investment style is what keeps ETF costs so low.
Stocks
More experienced investors with larger sums of money to invest may opt to buy individual stocks, rather than pooled investments like mutual funds and ETFs. When you purchase common stock of a publicly-traded company, you in essence own a tiny share of that company. Shareholders can participate in the growth of the company by receiving dividends, if and when they are paid, and by realizing the capital gains as the value of shares rise. Common shareholders also have the right to attend and vote at the annual general meeting.
Most investors purchase stocks online through a discount broker, or an actual stockbroker if they have a relationship with one. There are online brokers in Canada and the US that do not charge a trading fee for buying or selling stock, making it a very cost-efficient investment. If there's a downside to stocks, it's that you need a substantial amount of money to properly diversify your investment. For that reason, if you only have $1000 to invest, I would recommend you stick with a mutual fund or ETF.
Where to Invest Money
Perhaps you've now decided on the right investment for your $1000, but you're wondering how to go about making your purchase. It's probably no surprise that there are no shortage of options. Let's take a closer look at the various types of investment accounts available today.
Online Savings Account
If a high-interest savings account appeals to you, your best bet is to open an account with an online bank. Two that I recommend are Tangerine Bank and EQ Bank, which are currently offering savings rates as high as 2.8% and 2.0% respectively (the Tangerine rate is an introductory rate for 5 months). What makes dealing with an online bank so convenient is that you don't have to visit a branch to open an account. When you open an account with Tangerine or EQ Bank, everything is completed online, and within a few minutes you are well on your way to earning an attractive rate on your short term savings. What's even better, is that both Tangerine and EQ are CDIC members, which means that the money in your account is protected with deposit insurance.
Financial Advisor
Many Canadians still prefer a more traditional route to investing, which involves meeting with a financial advisor in person. One of the main benefits of dealing with an advisor is being able to draw on their expertise. By completing an investment profile, a financial advisor is able to determine which type of investment is most suitable. As they get to know more about you, it's a relationship that can add a lot of value. Many financial advisors, such as the ones working for the big banks, are paid an annual salary, which means that their advice is complimentary. The only fees you will encounter are those associated with the investment you are buying. Financial advisors are able to buy and sell a wide range of investments, including savings accounts, GICs, and mutual funds.
Discount Brokers
If you would like to try your hand at ETF investing or purchase individual stocks, the cheapest and easiest way to do so is by opening an account with an online broker, also referred to as a discount broker. This self-directed account places all of the decision making in the investor's hands. These online trading platforms provide a bevy of market and research tools, but there is no advisor available to assist you.
In Canada, there are at least a dozen top discount brokers to choose from, including offerings from all of the big banks. Perhaps our favourite here at MapleMoney is Questrade, due to their low fees and free ETF purchases. If you're just getting started, another top choice is Wealthsimple Trade, a mobile-only trading platform from Canada's leading robo-advisor firm. The beauty of Trade is that they don't charge trading fees, period.
If you decide to invest with an online broker, be careful that you don't end up paying too much in fees. Remember that with most brokers, you're going to pay every time you buy or sell a stock or ETF. Fees range between $4.95 and $9.95 in most cases, and they can be higher. This might not seem like a lot of money, but $10 is 1% of $1000. Frequent buying and selling can quickly eat into any returns you may receive. Mutual funds can also be purchased via an online broker, and are usually free to trade.
Robo-Advisors
Last, but not least, if you have $1000 to invest you may want to consider dealing with a robo-advisor. A robo-advisor uses AI technology to build a customized investment portfolio, similar to what a financial advisor would do, while offering the convenience of an online investing solution. Unburdened with the expense of office space and human advisors, a robo-advisor is able to do all of this at a very low cost. The clear leader in the robo-advisor space in Canada is Wealthsimple. They offer a range of options, including a no-fee savings account with a .90% everyday interest rate, online investing with their customized ETF portfolios, and their aforementioned mobile stock trading platform, Wealthsimple Trade. If you invest $0-$99,999 with Wealthsimple, you'll pay a small annual fee of .50%, or .40% if your balance is over $100,000.
I highly recommend robo-advisor investing to anyone who is looking for the convenience of online investing and doesn't need to be involved in the day to day decision making, as with an online broker. If you prefer to keep investing simple, a robo-advisor might be right for you.
What Is the Best Way to Invest Money?
If only it was this simple! There is no single investment that is the best choice for every investor. I've provided you with several of the top investment options in Canada, but the best way to find out which one is right for you is to start with your investment goals. What are you saving for? What is your investment time frame? If you plan to spend the money within two or three years, investing in the markets is not worth the risk. In that case, your best option is to choose a savings account or GIC at the highest possible interest rate. If you're investing long term, consider putting your money into the markets, where you have the highest potential for return. Of course, always make sure you can tolerate the level of risk that you assume. After all, no investment is worth losing sleep over.