Everything You Need to Know About Indigo Plum and Plum PLUS Rewards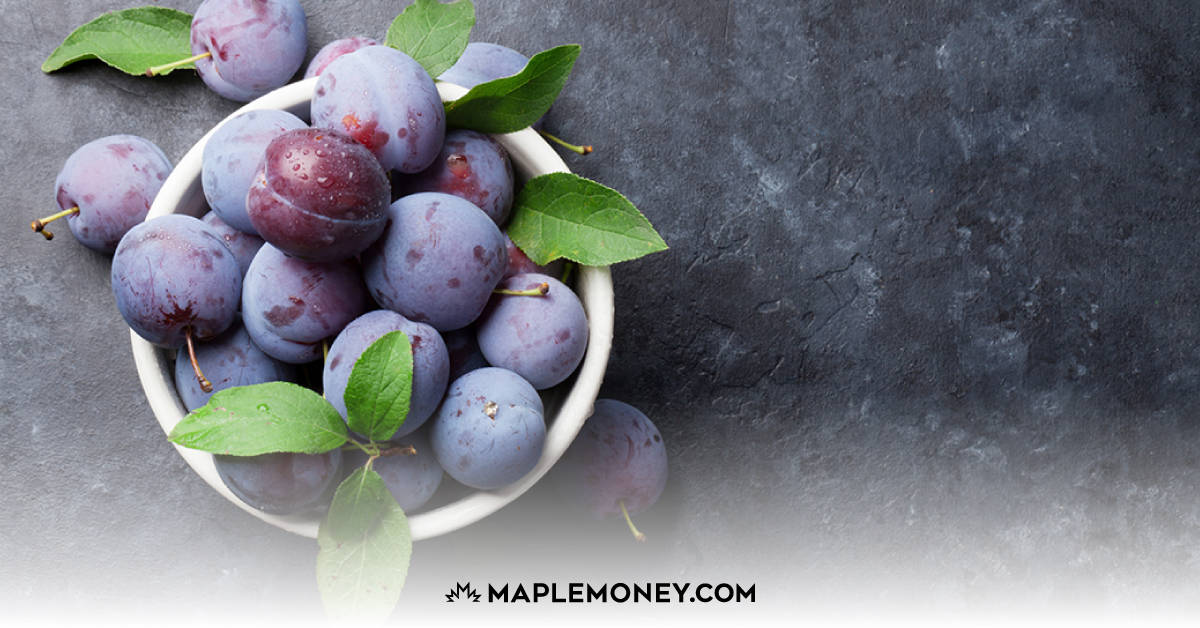 I've reviewed a number of retail loyalty rewards programs as of late. From Save-On Foods More Rewards to Shoppers PC Optimum, there is no shortage of ways for Canadians to earn when they shop. This time, it's Plum Rewards, from national bookselling giant Indigo, which operates more than 200 hundred stores under three banners: Indigo, Chapters, and Coles. In this article, I'll cover everything you need to know about plum rewards, as well as plum PLUS rewards, which offers an enhanced level of rewards via an annual paid membership. If you love books and are a loyal Indigo/Chapters/Coles shopper, you'll want to keep reading.
How to Earn Plum Rewards Points
You can earn plum points two ways: when you make a purchase at any Indigo, Chapters, or Coles retail location, or via the Indigo Mobile App or Indigo's online store. For online purchases, you'll need to log in and make sure to add your plum account number prior to making your purchase, to make sure you collect points.
Not all in-store items are eligible to earn plum points. For example, food and beverages purchased at an onsite Starbucks or Indigo Cafe are not included. Neither are gift cards, ebooks, e-readers, and other electronics, among other items. If you are wondering if a product is eligible, I recommend checking with an in-store employee prior to purchase. You can transfer your points to another plum rewards member, through your Rewards Centre account. This is a nice feature that isn't available with all rewards programs.
How Much Is a Plum Rewards Point Worth?
For every dollar you spend, you'll earn 5 plum points, and to convert plum points to dollars, 2500 points have a $5 value. That's good for a 1% earnings rate, or .002 cents per point (CCP) $5.00/2500 points = .002/point. In other words, you'll need to spend $500 to earn $5 in plum points. If you're wondering how that stacks up against other retail loyalty rewards programs, well, it's a bit lacklustre.
For example, the highly popular PC Optimum program rewards members with 1.5% earnings on purchases made at Shoppers Drug Mart, along with some fairly lucrative bonus offers from time to time. That said, it's difficult to compare one program to the next because it comes down to personal preference. In other words, the program that's best for you depends on where you like to shop. If you are a loyal Indigo/Chapters/Coles customer, then plum rewards may be the right fit.
Recently, Plum Rewards released a new rewards program, called plum PLUS, which increases the plum rewards value through a paid membership. I'll get into this in more detail later, but the new rewards level can increase the benefit for loyal customers.
Maximizing Your Plum Rewards Points
As with most rewards programs, Plum makes it possible to accelerate your earnings, by offering personalized offers, as well as periodic, store-wide bonuses. The best way to find out about these offers is by checking the Indigo Mobile App, logging in to your Rewards Centre account online, or becoming an Indigo email subscriber.
One of my favourite ways to maximize rewards is by stacking them with credit card rewards. For example, if you shop at Indigo and partner stores using a premium credit card that pays 1.5% cashback, you're earnings will jump to at least 2.5% between the two programs. The payout can be even higher if you take advantage of one of plum rewards bonus offers. If you don't have a cash back credit card, this article covers some of the top cards available to Canadians. Another way to increase your rewards is with a membership to plum PLUS. Let's take a closer look.
Plum PLUS Rewards
In September 2019, Indigo announced a new membership rewards program, called plum PLUS. Plum PLUS offers an increased level of rewards in exchange for a paid membership and is designed to run alongside the existing, and free, plum rewards program. I should note that Indigo has cancelled the iRewards program with the launch of plum PLUS. Current iRewards members can get more information via this update from the Indigo website. With plum PLUS, the idea is that shoppers will have the ability to choose the program that works for them while having the potential of increased rewards capability. Let's take a look at the features of the new plum PLUS rewards:
Features of plum PLUS Rewards
Annual fee $39
Immediate 10% discount on most in-store items
In addition, earn 5 plum points on every dollar spent
Free shipping from indigo.ca, with no minimum purchase
VIP access to promotions and select events
iRewards has been discontinued with the launch of plum PLUS
The biggest benefits to becoming a plum PLUS member are the instant store discounts and free shipping. If you spend a lot of money at Indigo and partner retailers, in-store and online, then it may be worth the $39 to spring for a plum PLUS membership.
Redeeming Your Plum Rewards
So, what can you do with plum points? You can redeem your plum rewards online or at the checkout. If you're shopping in-store, redeem your plum points at the cashier by presenting them with your Plum rewards card. Online, you need to enter your card number when you are checking out your purchase. Either way, the minimum redemption is 2,500 points, which, as I mentioned earlier, holds a $5 value. The maximum redemption available for a single purchase is 35,000 points.
How Can I Check My Plum Points Balance
According to Indigo, there are 3 ways to keep track of your plum points balance. The first is via the Indigo Mobile App. By downloading the app, you can access your points totals and receive targeted offers, and promotions. The Rewards Centre, which is located on the Indigo website, will also display your balance, and you can check your receipt for an up-to-date balance after making an in-store purchase.
Final Thoughts on Plum Rewards
With the introduction of the plum PLUS paid membership rewards program, Indigo now offers two tiers of rewards. While the base level plum rewards don't stand out on the crowded field of loyalty rewards programs, it's completely free to join, which means that if you spend money at Indigo, Chapters, and Coles, you really have nothing to lose by signing up. It's an easy way to earn some long-term rewards. I do like the flexibility of the program, in that you can earn and redeem points both in-person and online, and they have a mobile app available as well.
Frequent shoppers will appreciate the addition of plum PLUS, giving them the opportunity to take advantage of immediate discounts, and increased savings with free shipping for online orders. But this comes at a cost of $39/year, meaning that you'll need to decide whether the added benefits are worth the expense. Whichever tier you choose, my recommendation is to always stack your earnings by using a cashback rewards credit card when you shop.