11 last minute Christmas gifts on a budget
Has this happened to you? A thoughtful friend or neighbor gives you a gift you weren't expecting. Or you realize you forgot to buy a gift for someone who should have been on your list. Don't be caught unprepared this year. There is still time to purchase a few last-minute gifts, using these budget-friendly ideas as inspiration.
11 last-minute Christmas gifts on a budget
1. Snacks and a show
Treat someone to a night out at the movies with this movie and snacks package from Costco. The vouchers take about an hour to process before you can print them.

2. Dining out
E-vouchers to restaurants using Air Miles can be printed immediately, making this a perfect last-minute Christmas gift.
3. Gift cards
Gift cards are definitely the easiest gifts to have on hand. Pick up a few in different denominations. $5 for Tim Horton's? $10 for Starbucks? $20 for Amazon? Who doesn't love a gift card?
Read our post on how to buy discounted cardsas well asclever gift card holders to dress them up.

4. Make a donation
Many would be touched by a meaningful donation given in their name. Print an online tag from World Vision for last-minute purchases such as goats, chickens or educational supplies.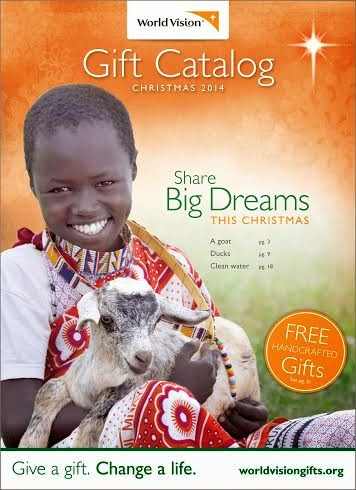 5. Wrapping paper
How much would you appreciate receiving wrapping paper and tape just as you were running low on supplies? Be that wrapping paper hero. Use this link to print a tag.

6. Soap
Pick up some decadent soap at Bath and Body. Their scents are so delicious they should be called flavours. Purchases include cellophane wrap and ribbons, and their soap goes on sale near the holidays.Print this tag for a festive touch.

7. Candy in a jar
You could make a few of these quickly for anyone who loves sweets.

8. Homemade items
Do you have any homemade preserves on hand you could share as a last-minute idea? Tuck your delicious jams, jellies, sauces or pickles into a gift bag with a tag and ribbon.

9. Made by children
Assist your children to create these simple Christmas ornaments. Dollar store cookie cutters and ribbon can be transformed to make these decorations for someone on their list.

10. Etsy gifts
Etsy gift cards allow you to give a handmade treasure without the required time or talent. And the recipient can choose that perfect item for their home.

11. Capture memories
Use a free program like Google Picasa to create a DVD slideshow. Better yet, let your tech-savvy child create something brilliant using their devices.
Having options for last-minute Christmas gifts will help reduce holiday stress. And most of these options require little preparation; many can even be purchased from your home. Most importantly, you can avoid overspending by drawing from these options.
What ideas can you add to this list for last-minute Christmas giving?