Live to Work or Work to Live: Which Would You Choose?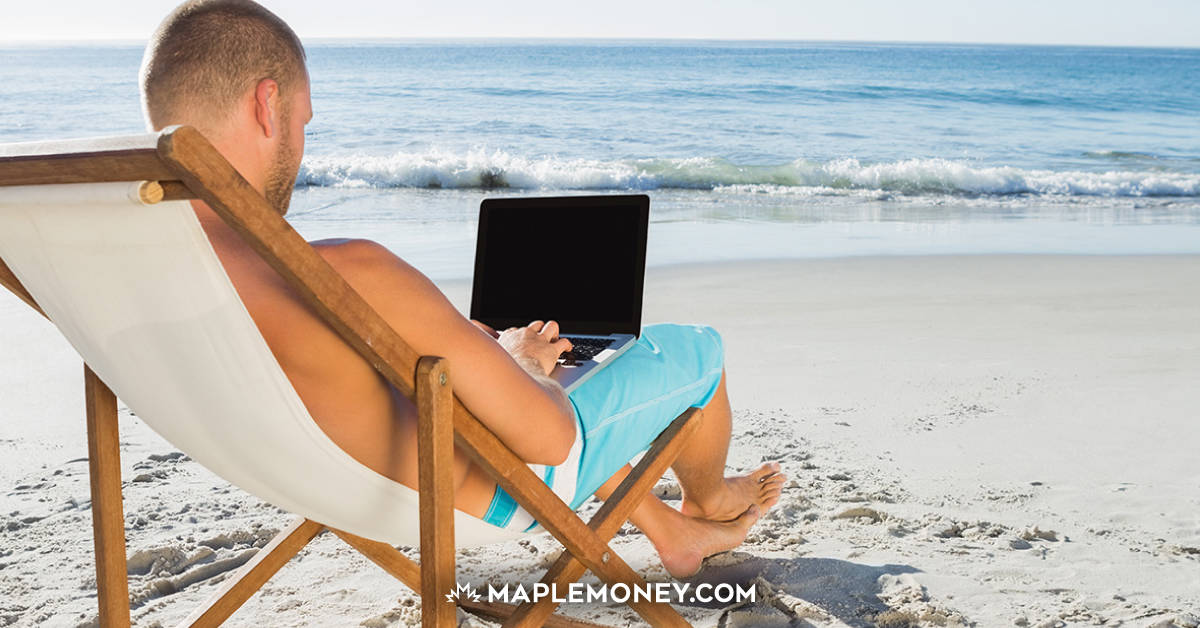 At some point, we all have to decide on our life and work; will we live to work or work to live?
It seems like one of these must always come before the other. We can choose to live for work, where our lifestyle, location, and family must conform to the demands of our job.
Or, we can choose to find an occupation that supports our desired lifestyle.
Some people put their career first, or because of the nature of their job, it becomes the primary focus. Others don't care what career path they take as long as it doesn't interfere with family time or their desired lifestyle.
For example, police officers and lawyers don't have much room outside of their work. At the same time, snowboarders and surfers are notorious for holding temporary jobs that allow them to spend more time riding waves of water or snow..
Is one path better than the other? Maybe, maybe not. However, I believe your finances can be impacted, depending on your choice. It all comes down to priorities.
Live to Work
Let's face it; some people are just driven. Whether running a multinational corporation or the neighbourhood bake sale, they are internally motivated to get things done. It's as though they were born to achieve.
If an achiever finds themself without a goal, completion date, or finish line, they will quickly find the next one and pursue it with all they have. Often associated with the type A personality, this type of person can soon become a workaholic whose identity becomes tied to their profession. They live to work, and work-life balance can suffer.
It doesn't have to happen, providing they can find some middle ground.
Prioritizing your career can prove advantageous. Success at work can provide a sense of accomplishment, and if you pour your energy into growing your job, it only makes sense that your income will increase substantially over time. Money won't solve all your problems, but it can relieve pressure.
A successful career can be an adventure. You may have opportunities to travel, move across the country, or to Germany or New Zealand. On the flip side, your work may require you to work odd or long hours. And you might have to be away from your family for weeks or months at a time.
But if you live to work, you might see this as a temporary or necessary step towards reaching your dream job, so you make the sacrifice because that is what is required of you.
Work to Live
Everyone has their definition of what it means to work to live. To me, it's about finding your ideal lifestyle, then designing your career in a way that lets you live it. Perhaps that's being a stay-at-home mom, travelling the world, living in a ski resort, or moving to Paris.
So, what does working to live look like? If your life's main priority is to stay at home and raise your kids in a good neighbourhood, you may be willing to stay at a lower-paying job if it means you get to stay in the city where you want your children to grow up.
It might not be the best choice financially, but it is the best choice for you because you are working only to support your life, not for the sake of working.
If you want to travel the world, then you might decide to get a job planting trees or fighting fires. Difficult jobs that require incredible hard work and sacrifice over the short term – but they provide you with enough money to spend six months per year in Thailand.
Working the fast food counter at the ski resort might not be your lifelong desire, but travelling for the entire off-season might be, so you work to support your chosen lifestyle.
Lessons from a Pandemic
Recently, the COVID-19 pandemic caused millions of people worldwide to reconsider what a healthy work-life balance looks like. For over two years, COVID disrupted our lives. Faced with the prospect of serious illness, quarantines and isolation, many realized that they were too focused on earning money and lacked a healthy balance between their work life and home life. It's a fine line, to be sure.
While the long-term implications of the pandemic have yet to be fully realized, perhaps a shift towards a better work-life balance will become permanent. Hopefully, employers will recognize the importance of supporting a good work-life balance, and take steps to help workers reduce stress and enjoy their personal life. It's a shift most people would embrace, no matter how they feel about their careers.
Live to Work or Work to Live: Which Path Should You Take?
To work to live or live to work. It comes down to a personal choice, although I hope that most people will recognize the importance of finding a happy medium. Ideally, we all can find that one job that fulfills every desire of our lives, one that perfectly balances your work with your life so that you can lead healthy and happy lives.
Few of us can find that job, though many have tried and failed. Some of us have the choice made for us. Listen to Pat Flynn's appearance on the MapleMoney Show, where he talked about getting laid off and how that landed him into the job and lifestyle of his dreams.
Perhaps the pandemic forced you to make a career shift or reprioritize your life. If you were forced to choose, which would come first? Would you give up your job if it meant you would enjoy life more? Would you give up your home's location for a better career? Which is more important to you – and do your finances agree with that decision?