Best Gig Economy Jobs in Canada for 2023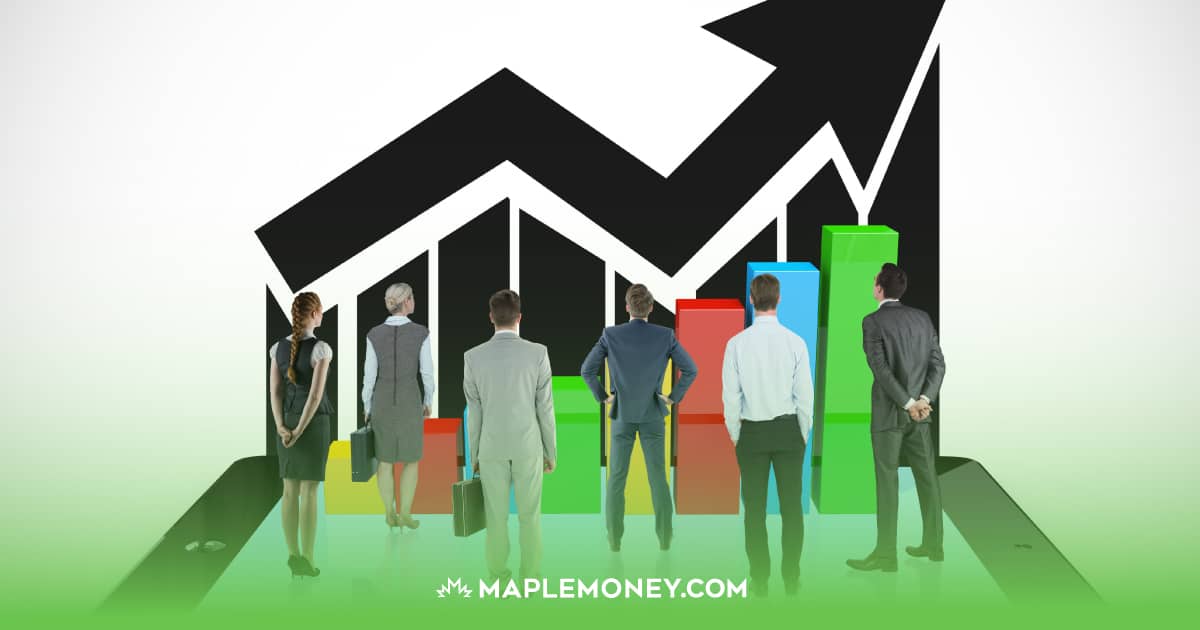 In Canada, the gig economy continues to gain popularity as more individuals shift their focus to attain a healthy work-life balance while earning a living. And with the rise of mobile technology, more people are making extra money with gig apps like Uber, DoorDash, and Airbnb.
But is a gig economy job or side hustle right for you, and what are the potential drawbacks of working as an independent contractor? In this article, I'm sharing a list of 27 gig economy jobs, along with tips on how to choose the right gig or side hustle.
What Is The Gig Economy?
The gig economy is a segment of the job market that employs short-term, contract workers and freelancers as opposed to traditional employees. Many gig economy jobs can be found through online platforms and tend to be service-based in nature.
There are pros and cons to the gig economy for workers. One of the main benefits that draw people to gig work is flexibility; most gig jobs allow you to control when you work, making it a great way to pick up extra income. And depending on the type of side hustle, you can also set your rates.
Some popular gig economy jobs include food delivery through apps like DoorDash, offering professional digital services like graphic design or social media management, and providing on-demand services through platforms like TaskRabbit or Handy. These gigs enable you to leverage your skills and talents to make money on your terms.
While the gig economy might sound like an excellent opportunity, there are downsides. As an independent worker, you are responsible for managing your taxes and benefits, such as health insurance or retirement plans. Also, the income from gig work may be less predictable than a salaried job, so it's crucial to plan your finances accordingly.
Best Gig Economy Jobs in Canada
Below is a list of gig economy jobs. I've included high-paying freelance jobs and popular gig app jobs. As you read through the list, look for jobs that you find interesting and that match your skills and experience.
1. Deliver Food For Restaurants and Grocery Stores
One of the most popular gig economy jobs is to deliver food to restaurants or grocery stores using food delivery apps like DoorDash, Instacart, Uber Eats, and Skip The Dishes. These companies make it easy for you to earn money by picking up takeout orders and delivering them to customers.
There are some requirements you need to meet. For example, you must be over a certain age with a valid driver's license and a clean driving record, but if you can land one of these jobs, it's possible to earn $20 to $25 per hour during peak hours. Your success with food delivery will depend on where you work (busy city versus small community) and how many hours you decide to invest in this side hustle.
2. Freelance Writer
Do you have a gift for writing? You can make good money by creating engaging content for blogs, newsletters, websites, and marketing materials. Use your writing skills to develop articles, reports, and other materials for clients in various niches.
To find writing gigs, join freelance marketplaces like Freelancer.com or Fiverr, and start to begin to build your portfolio. You may also want to start your own blog as a way to showcase your writing skills. As you gain experience, you can increase your rates.
3. Freelance Editor
If you are a talented writer with an eye for detail, a freelance editing side hustle can be quite lucrative. Content-based websites are constantly looking for editors to put the finishing touches on their written content.
Focus on building relationships in the niches you want to work in, as word of mouth is one of the best ways to find new clients. You can do this by attending conferences or engaging on social media platforms such as Facebook, Twitter, or LinkedIn. You can also browse online job boards to find editing gigs.
4. Logo Designer
Put your artistic talents to use by designing logos for businesses, organizations, and events. Whether you're a seasoned graphic designer or just starting, you can find clients on platforms like 99designs, where companies post logo design contests. It also helps you have a website where you can showcase your portfolio of designs.
5. Bookkeeper
If you have accounting experience, consider offering your services as a bookkeeper. Many small- and medium-sized businesses need help managing their finances. You can also stay busy during tax season by helping individuals and businesses with their tax filing. It helps if you are proficient with software programs such as Quickbooks and TurboTax.
6. Landscaper
Enjoy working outdoors? You can make extra money by providing landscaping services such as lawn mowing, gardening, or snow removal. The equipment required will depend on the type of work you choose to do. You can advertise your services in your local Facebook Community and through word of mouth.
7. Handyman
Whether you have experience in a trade or are skilled with your hands, you can make money in the gig economy by offering your handyman services in your local community. There is also a need for people who can assemble furniture, fix leaky faucets, or help with small home improvements.
Platforms like TaskRabbit can connect you with clients in need of various services, or you can advertise your services on bulletin boards or social media. Make sure you have all the tools you need before taking on jobs.
8. Rideshare Driver
Rideshare platforms like Uber and Lyft have become synonymous with the gig economy. And for good reason. The job is perfect for people who want the flexibility of being able to choose when and how much they work. It helps if you enjoy meeting new people and don't mind long hours behind the wheel.
You'll need to have a valid driver's license, a reliable vehicle, and a clean driving record. Keep in mind that wear and tear on your car, as well as gas and maintenance costs, will factor into your earnings.
The beauty of rideshare jobs is that you don't have to worry about advertising because Uber finds your clients for you. Learn more about how to become an Uber driver here.
9. Rent Out Your Car with Turo
If you have a reliable vehicle but don't have the time or the desire to become a rideshare driver, you can still make money by renting out your ride on Turo. Turo is a gig economy app that connects car owners with people who need short-term access to a vehicle.
Consider it an alternative to traditional car rental companies. With Turo, you can rent out your car when you're not using it. The Turo app lets you list your vehicle on their platform and set your rates and availability. Note that specific requirements, like vehicle age and mileage, apply.
10. Event Planner
Combine your organizational skills and love for planning by working as an event planner. Help clients plan and execute large birthday celebrations, weddings, or corporate events. Build a solid portfolio and get your business started by offering services to friends and family or joining platforms like Eventective.
11. Virtual Assistant
Virtual assistants provide administrative services like managing emails, scheduling appointments, and making phone calls for businesses or individuals. Many online businesses use virtual assistants to manage daily tasks. Find clients by joining freelance platforms such as Fiverr and Upwork. As you gain experience, you can increase your rates.
12. Sell Your Services as a Freelancer
Freelance work extends far beyond writing and editing. Just about any service can be delivered in a freelancing capacity. Choose any skill that you are good at – social media management, legal help, personal training, graphic design, accounting, web design, web development, you name it – and advertise your services on Upwork, Fiverr, or in your local community Facebook Group.
13. Web Developer
Web development is a high-paying gig that many businesses need. Create custom websites or help fix existing ones for clients. Get started by building a portfolio and showcasing your skills on platforms like Toptal or LinkedIn.
14. Photographer
Turn your photography hobby into a lucrative gig. Offer your services for events such as weddings, family portraits, or product photography. Create an online portfolio to showcase your work, and use social media to connect with potential clients. Instagram is perhaps the best social media app for photography businesses.
15. Personal Shopper
Personal shoppers help busy individuals by offering personalized shopping experiences for clothing, gifts, or groceries. Apps like Instacart allow you to earn money by shopping for others, but you can also find clientele on your own and charge higher rates.
16. Rent Out Your Home
Do you have extra space in your home or an entire apartment or house that you can use to earn extra money? Consider renting out a spare room, guest house, or your entire home on a platform like Airbnb. Like Uber, Airbnb has become one of the world's most widely-used gig economy apps.
With Airbnb, you decide how often you wish to rent out your space, and you get to set your rates. You'll make more money if you live in a large urban center or near a popular tourist or resort destination. Make sure you're aware of local regulations and always screen potential guests carefully.
17. Sign Up for Online Surveys
Okay, so online surveys aren't don't count as a job, and they certainly won't make you rich, but they are a decent way to make a few extra dollars in your spare time. Not all paid survey websites are equal. Sign up on reputable platforms like Survey Junkie or Swagbucks.
To get access to more surveys and increase your earning potential, join as many sites as you can manage. Most survey websites only pay a few cents to a couple of dollars per survey, so we're not talking big money here. But you can earn enough to subsidize your coffee habit or cover a couple of streaming subscriptions each month. For a list of sites to join, check out our article on the best-paid survey sites in Canada.
18. Online Tutoring
If you're an English or math whiz, you can participate in the gig economy by offering online tutoring services. You can source your clients yourself or join a platform like Tutor.com or VIPKid. These websites connect you with students in need of help in a variety of subjects. Having teaching experience is a plus, as it may improve your ability to find gigs. For more information, check out the teacher requirements for VIPKid.
19. Dog Walker
Love spending time with pets? Offer your services as a pet sitter or dog walker. Platforms like Rover connect you with pet owners in need of care for their pets. In addition to dog walking, you can pet sit in the owner's home or open up your own home to board bets or operate a doggy daycare. Be prepared for a background check before you can start working.
20. Voice Actor
Use your voice talent to provide narration for audiobooks, commercials, or video games. Platforms like Voices.com are great for finding voice-acting gigs and showcasing your abilities to potential clients. You can also offer your services through platforms like Fiverr.
21. Personal Trainer
Help clients achieve their fitness goals by offering your services as a personal trainer. You can offer one-on-one sessions, group classes, or online coaching. Find clients by marketing your services online. Many personal trainers have developed large followings on Instagram.
22. Music Teacher
Are you a skilled musician? Share your passion for music by teaching music lessons. You can offer in-person or online sessions, depending on your preferences. Guitar and piano are the most popular instruments, but you can teach any instrument you're proficient on. Music teachers set their hours and their rates, making this a lucrative and flexible side hustle.
23. Babysitter
If you love children, consider picking up work as a babysitter. Apps like Care.com can connect you with families in need of help, but it's probably much easier to get started by spreading the word to family and friends, who can refer clients to you. Most people know someone who could use childcare help.
24. House Sitter
Get paid to look after someone's home while they're away. House sitting can involve watering plants, checking the mail, and ensuring the house remains secure. Platforms like HouseSittersCanada can help you find gigs, but it may be easier to get the word out in your local community.
25. Social Media Manager
If you've had success building a following on social media and enjoy spending time on Facebook, Instagram, or TikTok, you can help small businesses manage their social media accounts. Create engaging content, run ads, and analyze results to improve their strategy. Find clients by networking, using platforms like LinkedIn, or reaching out directly to businesses.
26. Video Editor
Video editors turn raw video footage into polished, engaging content for businesses, content creators, or individuals. You may be able to land gigs with popular YouTube content creators, many of whom lack the time or the technical ability to edit their videos. Showcase your editing skills on platforms like YouTube or Vimeo to attract potential clients, as well as Instagram and LinkedIn.
27. Hairdresser
If you're a licensed hairstylist, you can offer your hairstyling services at clients' homes, special events, or even your own home. Market your services on social media. Remember to check local regulations for in-home businesses and obtain any necessary licenses or permits.
How To Choose a Gig Economy Job
With so many options, choosing the right gig economy job can be challenging. Here are some tips to help you narrow things down.
1. Consider your skills and interests. Are you passionate about teaching? Look into online tutoring platforms where you can use your teaching experience to guide students right from your own home. Great at organizing and multitasking? Consider virtual assistant gigs to manage schedules and communications for busy professionals.
2. Decide when and how often you want to work. Many gig jobs let you set your schedule. Think about the time commitment needed and whether it fits with your obligations, such as your 9-5 or family responsibilities.
3. Consider the qualifications required for some gig jobs. For example, if you're interested in food delivery, you'll need a reliable vehicle and a clean driving record. Some platforms require specific certifications or a particular level of experience in the field, like hairdressing. Ensure you have the necessary qualifications to succeed in your chosen gig.
4. Don't be afraid to get paid. Some platforms allow you to negotiate prices with clients, while others may have suggested rates based on profile experience. Be confident in your abilities, and remember that you'll make more money by delivering excellent results for clients.
Are Gig Economy Jobs Worth It?
Gig economy platforms like Uber, Lyft, Upwork, and Airbnb have transformed the job market, allowing independent workers to offer their services through these apps or websites. This makes it relatively easy for gig economy workers to find clients or even switch between different gig platforms, depending on their preferences.
Some gig jobs are known to provide high-paying opportunities, like freelancing. That being said, most gig economy jobs don't guarantee a minimum wage or provide consistent income.
However, gig economy jobs might not be suitable for everyone, especially if you crave stability and predictability. The flexibility that comes with being a gig worker or an independent contractor can also come with some drawbacks, such as a lack of job security, benefits, and long-term growth potential.
So, are gig economy jobs worth it for you? It depends on your personal preferences, financial needs, and desired work-life balance. If you value flexibility, independence, and the ability to make extra money on your terms, gig economy jobs might be a perfect fit. On the other hand, if you prioritize stable income and job security, you may want to consider more traditional employment options.
FAQs
What are some drawbacks of the gig economy?
Job security can be an issue since gigs are typically short-term, and you may have periods without work. In addition, benefits like health insurance, vacation time, and retirement savings are often not available to gig workers.
What are the best gig job apps?
The best gig job apps provide flexibility and the opportunity to earn a good wage. But they also have to be the right fit. With that in mind, some of the top apps include Uber, Airbnb, and DoorDash. Take the time to explore various gig apps to find the best fit for your needs and interests.
Which online gig jobs pay the best?
The best-paying gig jobs depend on factors such as your skills, experience, and location. However, freelancing allows you to set your rates and scale your business into a full-time gig if that's what you want. Some of the highest-paid freelancing gigs include writing, editing, web development, and graphic design.