Your Mortgage Renewal: Why It's Always Best to Plan Ahead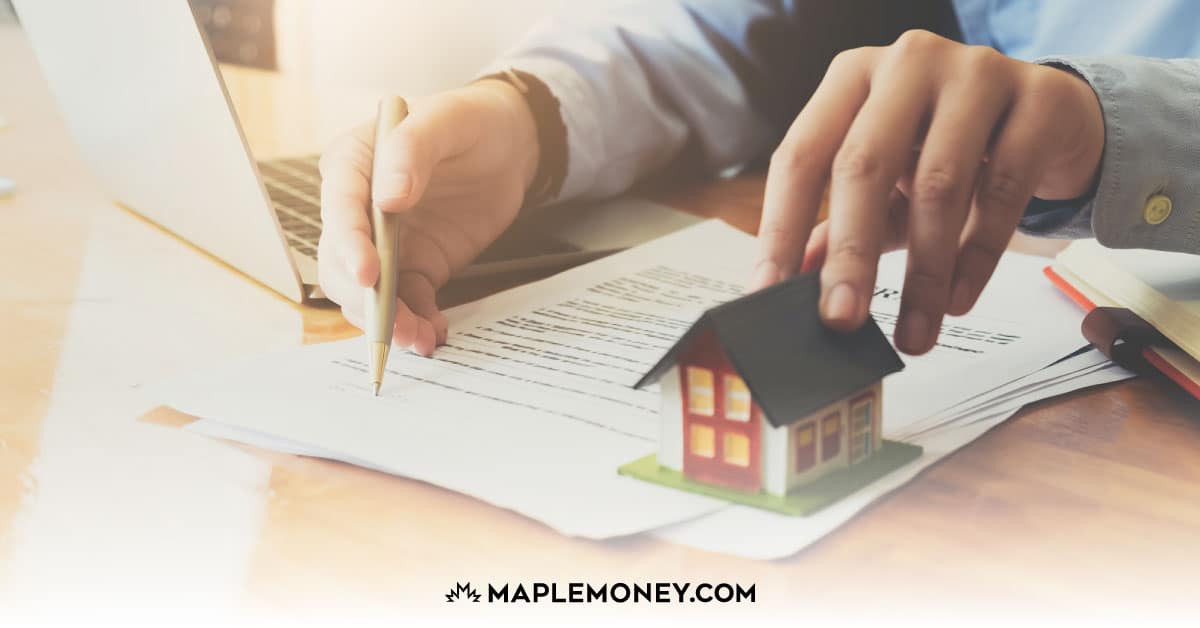 When you decide to purchase a home, it only makes sense to plan ahead of time. That same approach should be applied whenever your mortgage is up for renewal, but many Canadians don't give their mortgage renewal the time or attention it deserves. In this article, I'll show you how the mortgage renewal process works and explain why it's something that you want to be prepared for.
When to Start Thinking About Your Mortgage Renewal
Most lenders allow you to renew your mortgage without a penalty up to 120 days prior to the renewal date. For this reason, I recommend that you begin looking at rates 4-6 months prior to renewal. If new rates are higher than what you're currently paying, there may be little motivation to renew early, in fact, you may be better off waiting until you're within 30 days of your renewal date. There's another reason you should get a jump start at mortgage renewal time. That is, if you decide to move your mortgage elsewhere, you need to allow time to get qualified with your new lender.
Understanding the Mortgage Renewal Process
Once you've made the decision to renew your mortgage, the process only takes a few minutes. As I alluded to in the previous paragraph, however, you should begin thinking about your renewal options at least a few months prior to the maturity date. Let's take a closer step-by-step look at what that process looks like.
Consider Your Mortgage Options
As I mentioned earlier, it's best to start thinking about your mortgage renewal early. One of the considerations you'll need to make is whether you want to make any changes to your mortgage. The best time to look at refinancing (increasing) your mortgage is at renewal, as you won't have any prepayment penalties to contend with. You can also renew your mortgage up to 120 days prior to the maturity date without a penalty. If interest rates are better than what you currently have, it's an opportunity to lock in early at a lower rate.
Your Mortgage Renewal Statement
If you have your mortgage with one of Canada's big banks, they are required to send you a renewal statement in the mail at least 21 days before the end of your term. What you'll find, however, is that most lenders will contact you much sooner, often by telephone, up to 120 days prior to renewal. Your mortgage business is valuable, and your lender doesn't want to risk losing it to a competitor. They know that by reaching out early, they'll have a better chance of retaining your business.
Shop Around for the Lowest Rates
Just because you've heard from your lender early on in the process, doesn't mean that you can't shop around. Now is the time to find out what they're offering then shop around to see what's offered elsewhere. Websites like RateHub post the latest mortgage rates from lenders across Canada. Another option is to contact a mortgage broker, who will have access to the lowest and most up to date interest rates in the industry.
Signing for the Mortgage Renewal
If you've decided to stay with your current lender and renew the mortgage, the process is as simple as meeting with your advisor, negotiating a term and interest rate that you are happy with, and signing the documents once they've input the new mortgage details into their system. Most large financial institutions give clients the option of renewing in person, over the phone, or even online.
Benefits of Staying With the Same Lender
If the costs of leaving are too great, you're likely better off staying with your current lender, even if the interest rate they're offering is a little higher. In addition to financial considerations, transferring a mortgage takes time, whereas your current lender can program a renewal within a couple of minutes. The process is quick and easy.
If you take your mortgage elsewhere, you'll need to requalify, which means providing them with income confirmation as well as other documentation. You'll also have to meet with an advisor on at least 2 or 3 occasions before everything is finalized. Unless you're being offered an interest rate you simply can't pass up, you may be better off staying put.
When It Makes Sense to Switch Lenders
When your mortgage is up for renewal, you can choose to keep your mortgage with your current lender, or you may decide to move your mortgage business elsewhere. Here are a few reasons that it might make sense to switch lenders.
If the new lender is offering you a favourable interest rate, even after accounting for the costs of moving the mortgage, then switching may be worth the effort. In addition to a favourable interest rate, it may make sense to switch if the prepayment features of the new mortgage are favourable to your existing one.
Prepayment features give you the ability to pay off the mortgage ahead of schedule, without penalty. Examples include increasing your regularly scheduled payment amount, making periodic lump-sum payments, or adding a rapid payment option on a weekly or bi-weekly basis. Some lenders offer more flexible prepayment options than others. For example, instead of a 10% annual lump sum payment, you may be able to put down 15% or 20% of the original principal balance. Some lenders will allow you to increase your regular payment up to twice the original amount, while others limit payment increases to 10% or 15%.
Customer service is another reason you may decide to switch. If you feel as though your current lender has been, at times, less than forthcoming, or you've encountered repeated mistakes or poor service in general, it may be time to move elsewhere. If you do, just make sure the numbers work in your favour.
How Much Will It Cost to Change Lenders?
While it may be tempting to want to change lenders if you're being offered a slightly lower rate elsewhere, you need to consider the costs of moving your mortgage. The interest savings may be so slight that it's not worth the hassle once you factor in the fees involved. Here's a list of potential fees you'll encounter when moving your mortgage to a new lender.
Set up fees with the new lender to register the mortgage ($500-600)
Discharge fee to discharge the previous mortgage ($100-$200)
Transfer or assignment fee from your current lender ($100-$300)
Appraisal fee, if necessary ($100-$300)
Before making the decision to move your mortgage elsewhere, find out what the cost will be. Also, see if your new lender is willing to waive some or all of the setup fees. The industry is competitive, and depending on the mortgage amount, they may agree to subsidize some of the cost.
What Happens If I Don't Renew My Mortgage?
It's important to make a renewal decision prior to the mortgage maturity date. While policies will vary from one lender to the next, failure to do so may result in your lender renewing the mortgage into an open term, which will be at a much higher interest rate, meaning increased costs until you lock-in. Some lenders have been known to stop collecting payments altogether, causing the mortgage to go into arrears. Neither scenario is optimal.
Can I Be Denied a Mortgage Renewal?
If, during the current term, your mortgage was regularly in a delinquent status, there is a chance that your lender will decide not to give you an option to renew. If that's the case, you'll need to find another lender willing to take the mortgage. If you have poor credit, you may end up paying a much higher interest rate somewhere else.
Final Thoughts on Renewing Your Mortgage
When it comes to your mortgage renewal, my best advice is to plan ahead. Don't wait until you receive the renewal statement from your lender a few weeks prior to the mortgage maturity date. Find out when your mortgage matures, and mark it on your calendar about 4 months in advance. This will give you ample time to make the right decision. Even if you end up renewing with the same lender, it's important to spend some time shopping around for interest rates, and figuring out if the mortgage you currently have is the right one going forward.