Rogers World Elite Mastercard Review: The Best No-Fee Credit Card for Foreign Transactions?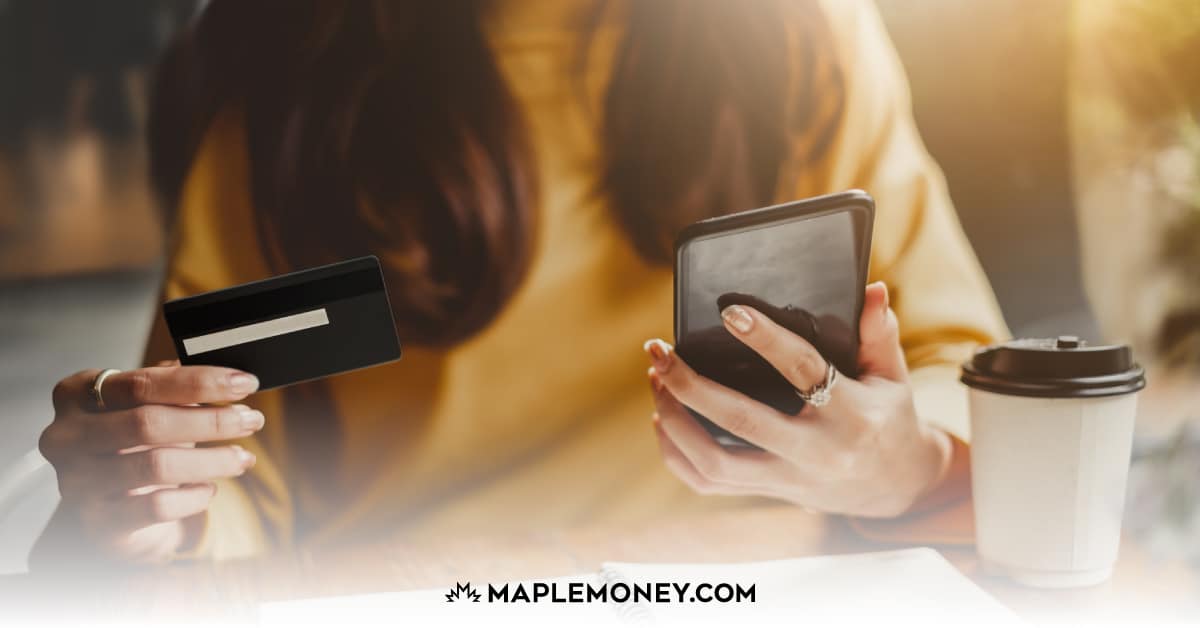 In Canada, the Rogers brand has become synonymous with communications, from wireless phone and internet coverage to cable TV. They're also well known across the sports landscape, with an ownership stake in teams such as the Toronto Blue Jays, Maple Leafs, and Raptors.
More recently, Rogers has entered the financial services sector and now has its own branded credit cards. In this article, I'll review the Rogers World Elite Mastercard, a premium credit card that is vying for the title of top cashback rewards card in Canada. I'll cover all of the features and benefits of this card, and let you know who I think the card is best suited for. Ready? Let's dive in.
Features & Benefits of the Rogers World Elite Mastercard
The Rogers World Elite Mastercard comes with several features & benefits, including a couple that really stand out. The first thing I noticed was that there is no annual fee, which is rare for a premium rewards credit card.
In fact, the fees for most premium cards fall in the $99-$150 range, with a separate charge for an additional card. With the Rogers World Elite, both the primary and additional cards come free of charge. Let's take a closer look at some of the other benefits offered by this card.
Generous Cash Back Rewards
The cashback rewards offered by the Rogers World Elite are very competitive, in fact, they're downright juicy when you realize that your earnings won't be eaten away at by a costly annual fee.
The Rogers World Elite Mastercard offers three levels of cashback rewards. Cardholders earn a whopping 4% cashback for any purchases made in a foreign currency, with no spending limit. This offsets the 2.5% foreign exchange rate, leaving you with effectively 1.5% cashback of foreign currency purchases. Any purchases made on Rogers products will earn cardholders 2%, while all other purchases earn a highly competitive 1.75% cashback.
Overall, the cashback rewards offered by this card are very generous, especially for those who travel frequently out of the country or do a lot of online shopping in foreign currencies.
Rogers World Elite Mastercard Insurance Benefits
The Rogers World Elite Mastercard comes with several types of insurance coverage, which is impressive for a no-fee credit card. Here's a list of what's included. Remember to always check with the insurer to make sure you understand how the insurance works, what's covered, etc.
Purchase protection and extended warranty
Out of province/country emergency medical
Trip cancellation
Trip interruption
Rental car collision/damage protection
Because this isn't a travel rewards credit card, it's travel insurance coverage is a bit lacking. For example, it doesn't have lost or delayed luggage protection, which valuable coverage for travellers. But as I mentioned previously, the coverage that is available provides solid value for a no-fee card.
3 Ways to Redeem Rogers Bank Cash Back Rewards
Rogers makes it easy to redeem the cashback rewards you've earned with the Rogers World Elite Mastercard. Here are three ways to go about spending your cashback.
1. Redeem Using the Mobile App
When you download the Mastercard Pay with Rewards Mobile app via the iTunes Store, or Google Play, you can instantly redeem your rewards for purchases that you've made in the past 90 days. There's a setting to choose 'manual redemptions'. This allows you to redeem cashback against any purchases made over the past 90 days. Alternatively, you can switch to "automatic", and receive an instant redemption on your next purchase. Settings can be adjusted inside the app with ease.
2. Make Purchases Through Rogers/Fido
If you happen to be a Rogers or Fido customer, you can use your cashback rewards to pay your monthly bill from Rogers or Fido, purchase Toronto Blue Jays merchandise at the Jays store, or any products available through Rogers/Fido stores.
3. Annual Statement Credit
If you don't require frequent redemptions, you can request that an annual statement credit be applied in January of each year. Simply contact customer service prior to December 1st, and a representative will make sure your cashback balance is credited back to your account sometime in January.
Rogers World Elite Mastercard – Summary of Features
Premium card with no annual fee
Welcome bonus of $25
1.5% net cashback on all purchases in a foreign currency
2% cashback on Rogers purchases
1.75% cashback on all other purchases
19.99% purchase interest / 22.99% cash advance interest
Minimum annual income $80,000/$150,000 household
Private Lounge Access via Mastercard Airport Experiences, but no free visits
Additional cards are free
Are There Any Drawbacks?
Now that Rogers has made it easier to redeem cashback with their mobile app (it used to be annual statement credit only), there aren't many negative things to say about the World Elite Mastercard. I guess one drawback would be the high annual income threshold that's required to qualify, which is $80,000 for an individual, or $150,000 for a household.
Rogers Platinum Mastercard – A Viable Alternative
If you don't meet the income requirements, the Rogers Platinum Mastercard is a good alternative, as another cashback credit card with no annual fee. Below is a summary of some of the features of this card. You'll notice that the cashback rates are not as high, and you lose the insurance benefits, but regardless, it's a solid choice.
Rogers Platinum Mastercard – Summary of Features
No annual fee
Welcome bonus of $25
0.5% net cashback on all purchases in a foreign currency
2% cashback on purchases of Rogers products and services
1.25% cashback on all other purchases
19.99% purchase interest / 22.99% cash advance interest
Additional cards is free
Who is the Rogers World Elite Best Suited for?
These days, many credit card companies are placing a unique twist on the way customers earn rewards. One example would be Tangerine's credit card, which allows cardholders to select 3 spending categories that they wish to earn 2% cashback on. I really like this approach, as it makes it easier for Canadians to maximize their earning power by selecting a rewards card that is customized to their tastes, and spending patterns.
With this in mind, the Rogers World Elite Mastercard is sure to appeal to customers who make a lot of purchases in a foreign currency. This could apply to frequent travellers or online shoppers. There's no limit to the amount of cashback you can earn, and the 4% standard rate is very generous.
For all other cardholders, the ability to earn 1.75% on regular purchases, with no annual fee is still very attractive, making the Rogers World Elite a serious competitor in the cashback rewards landscape.