TD e-Series Funds Review: Did a Good Thing Just Get Better?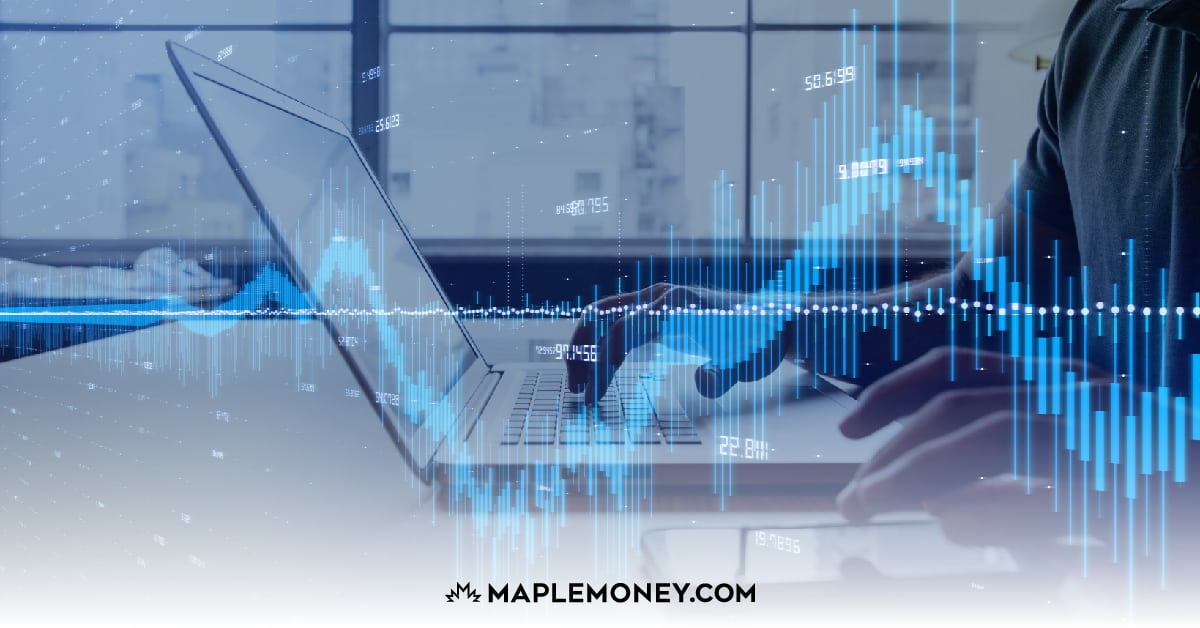 For years, fee conscious investors have been able to rely on TD's popular e-Series index funds, which have combined strong historical performance with very low MERs. More recently, however, other low-cost investments, like ETFs, readily available through robo-advisors and discount brokerages, have dominated the landscape.
With so much competition, one may wonder how TD's index darlings have held up. They're faring just fine in fact, even going through some structural changes as of late, in order to remain current. In this article, I'll explain what TD e-Series funds are all about, who they're best suited for, and what the recent changes mean for everyday investors.
What Are TD e-Series Funds?
TD e-Series funds are index mutual funds, meaning that they follow a passive investment strategy, and are designed to replicate the performance of an underlying stock market index. As an example, for many years, the Canadian equity holdings of TD e-Series funds have mirrored the S&P/TSX index. This is changing, but more on that in a moment. In other words, the returns of the TD e-Series funds will closely reflect the returns of the underlying index.
The TD e-Series Advantage
The major advantage of the TD e-Series is its low MER. The TD Canadian Index (tdb900) has a current MER of .33%. When compared with your typical actively traded equity mutual fund at over 2.00%, it represents huge savings in investment fees. TD e-Series has also become easier to hold inside your portfolio. They were once only available through TD, via either a discount brokerage account (TD Direct Investing), or you had to open a mutual fund account in a TD branch and convert the funds to TD e-Series after the fact.
Nowadays, you can purchase TD e-Series funds from any number of discount brokerages. So, if you happen to be a CIBC Investors Edge or RBC Direct Investing account holder, you can easily add TD e-Series funds to your portfolio. And, because they are a mutual fund product, there are no trading fees, making them incredibly inexpensive to purchase.
Upcoming Changes to TD e-Series Funds
As I alluded to earlier, TD recently announced a number of changes to their e-Series fund lineup. As far as I can tell, overall, the changes seem to be positive, with minimal impact to investors. Here's a summary of what you can expect to see.
Fund holdings moving from individual stocks and bonds to TD ETFs
Up until now, the underlying holdings of TD e-Series funds have been individual stocks and bonds. Going forward, the switch will be made to hold TD ETFs instead. I suspect that this move is being made in large part to reduce costs, in order to keep pace with other industry-leading ETFs which are driving fees ever lower.
The underlying indexes are changing
Because TD ETFs track a different set of indexes, TD e-Series funds will now be aligned in the same fashion. The new benchmarks will be provided by the German firm, Solactive, which provides indexes for a number of other Canadian fund companies. The cost savings of moving to Solactive will be passed along to investors in the form of lower MERs. In the long run, the switch should have very little impact on fund performance. Here's a look at how the benchmarks are changing, across all asset classes.
Bonds – Current benchmark is the FTSE Canada Universe Bond, moving to Solactive Broad Canadian Bond Universe
Canadian Equities – S&P/TSX Composite, moving to the Solactive Canada Broad Market
US Equities – S&P 500, moving to the Solactive U.S. Large Cap
International Equities – MCSI EAFE, moving to Solactive GBS Developed Markets ex North America Large & Mid Cap
TD e-Series funds are more accessible than ever before
TD didn't come out and say it, but I will. As I alluded to earlier, TD has made their e-Series funds more readily available. In other words, you no longer have to open an account with TD to buy the funds. If you're interested in TD e-Series, be sure to check with your preferred discount brokerage, to see if they're available for purchase.
MERs are dropping
The switch to TD ETFs means that TD e-Series MERs will be dropping, which is great news. Currently, TD e-Series fund MERs range between .33% and .50%, and each will drop by approximately .05%. While these MERs remain higher than most large ETF funds, this price change means that TD e-Series funds remain a solid option. Here's how the new MERs will look on four of the more popular TD e-Series funds:
TD Canadian Bond Index (tdb909), new MER: .40%
TD Canadian Index (tdb900), MER: .25%
TD U.S. Index (tdb902), MER: .30%
TD International Index (tdb911), MER: .40%
TD e-Series vs ETFs
You may be wondering about the difference between TD e-Series funds or ETFs, especially with the switch to TD ETFs as an underlying investment. For most investors, my preference remains to purchase ETFs directly, as the MERs are still lower than what's offered by the TD e-Series funds. It's not uncommon to see ETF MERs below .10%. Not only that, but you can purchase ETFs through a robo-advisor, or through any of the major discount brokerages, making them very easy to buy.
If the TD e-Series has one advantage, it's that you won't pay a commission to purchase or redeem units, providing that you're outside of the early redemption window. Like individual stocks, many discount brokerages still charge a fee to purchase ETFs. I avoid this by holding my ETFs with Questrade, which offers no-fee ETF purchases.
If your account does charge a commission on ETFs, one trick to deal with this is to purchase TD e-Series units for free, then periodically transfer them to ETFs in larger, lump sums. It's a technique used by many Canadian DIY investors.
TD e-Series Index Funds in Your Portfolio
If you're interested in purchasing TD e-Series Funds, they may be the simplest way for someone to build a diversified portfolio with low Management Expense Ratios (MERs). For starters, these funds come with no additional setup fees or commissions. The bottom line? Lower fees, resulting in better real returns over time.
Using index funds like the TD e-Series is also a great way to gain instant portfolio diversity. Worrying about whether or not you are picking the right stock can be stressful, and market volatility can make it even more stressful over time. Funds, especially those tied to an index, can give you peace of mind knowing that you are linked to the overall performance of that index. In the long run, you are likely to build wealth. There's no need to worry about day to day market volatility.
How to Purchase TD e-Series Funds
The easiest way to buy TD e-Series funds is with a discount brokerage account, either through TD, or another provider. If you already have an account, it's as easy as selecting the fund, and making the purchase, with no trading fees. Depending on where you hold your account, there may be a minimum purchase amount. You can also open a TD e-Series account in 6 easy steps by going to a TD Canada Trust Branch, and meeting with an Investment Representative. Here's how that process works:
Let the advisor know that you wish to open a TD Mutual fund account.
The advisor will lead you through a questionnaire, called a Customer Information Profile.
Fill out and sign the new account application.
Arrange to make pre-authorized contributions directly from your bank account (a void cheque may be required).
Request that your account be converted to a TD e-Series account.
Upon receipt of confirmation, access your TD E-Series account online, through TD Easyweb.
As you can see, there's a bit of effort to invest in TD e-Series funds through a TD branch, but it might be worth it. Even with the advent of ETF investing, index funds like the TD e-Series are still a great way to create a cost-efficient, and effective, investment portfolio.
Remember to Rebalance Your Portfolio
Even if you're investing in index funds, your portfolio can begin to drift. Because of the way that funds operate, not to mention shifting market conditions, you might end up with more shares of one fund than another. This can bring your portfolio out of balance, and result in sub-par performance.
In order to get back on track, you should rebalance your portfolio back to its original asset mix at least once per year. Look at your portfolio, and determine your next course of action. If you have a certain amount of new money available to invest, put it into the underperforming funds to bring them back up to the proper allocation.
If you lack the funds needed to re-balance, you can sell some shares of the better performing funds and then put the proceeds into the others. Rebalancing this way forces you to buy low and sell high, which is the preferred strategy when you invest.
Final Thoughts on TD e-Series
My feelings on TD e-Series Funds haven't changed. I'd recommend them as a solid indexing option to any passive investor. And with the recent updates, it feels as though a good thing has gotten even better. But nowadays, index investors have other alternatives to choose from, such as Wealthsimple or Tangerine Funds. Of course, my personal preference happens to be ETFs, as long as they can be purchased free of charge. My advice, do your research and choose the investment option that is best suited for you. The most important thing is to invest, period.