Turo Review: The Most Affordable Way to Rent a Car in Canada?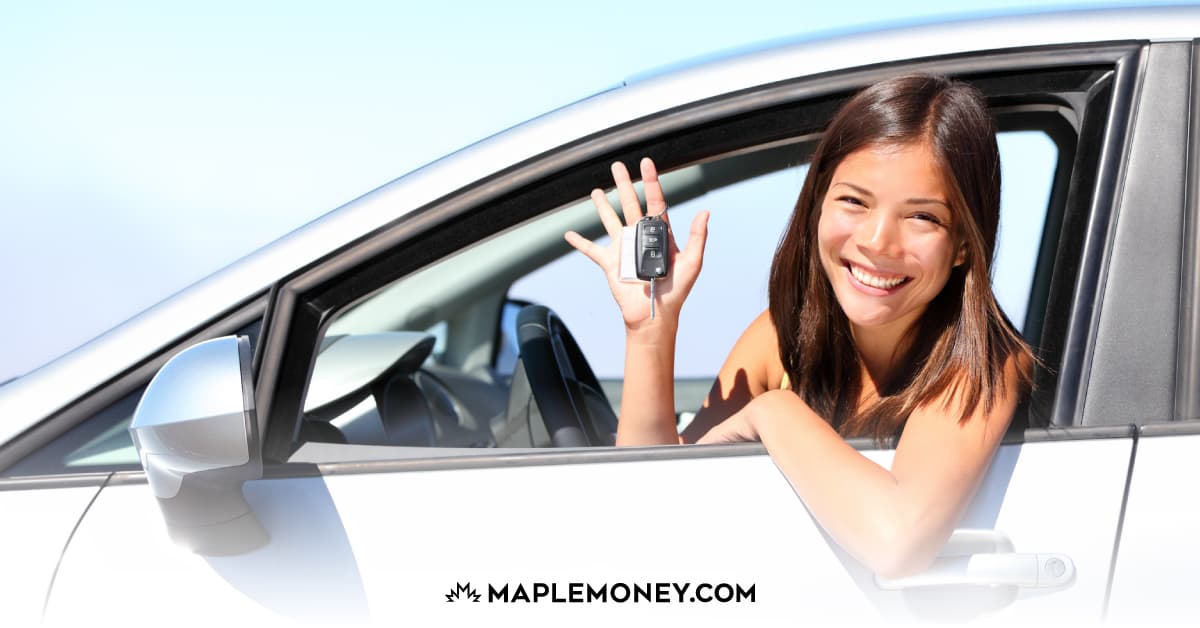 According to conventional wisdom, most cars are nothing more than a money pit. And it's true, new or old, owning a car can be an expensive venture. But with the help of mobile technology, several companies are making it possible to turn a profit with your car. The obvious one is Uber, the global rideshare giant. But there's no need to spend hours behind the wheel to earn some extra cash.
Enter Turo. Turo is a company that allows you to make money by renting your car out to its members. While based in the U.S., Turo is now available in select locations in Canada, and in more than 5500 cities around the world. So, not only can you rent out your car, but you can also rent a car through Turo when you're travelling. Think of it as an Airbnb, but for cars.
I've used Turo on a number of occasions, and have found it to be a better experience than dealing with a regular car rental company. In this review, I'll go over the steps involved in listing your car with Turo, including how the insurance works. I'll also explain how you can save money by renting a car through Turo for your next vacation, or road trip. But first, let's take a look at what makes Turo so great.
The Turo Advantage
There are two sides to using Turo. Renting a car vs. and listing your car to rent to other Turo members. The big advantage to a Turo car rental is the money you'll save vs. renting through a regular car rental company, such as Budget, or Enterprise. Turo claims that the average renter saves 35% off the price of a standard car rental. That's pretty significant, especially if you're a frequent traveller. In addition to the money you save, Turo lets you choose from a huge assortment of cars, making the experience even better.
For car owners, listing your vehicle through Turo is a great way to offset your ownership costs. They say that the average car spends 90% of its time parked in the driveway. Why not make some extra cash instead of having it just sit there. Turo makes things easy by bringing clients to you and looking after payment, and insurance. Let's take a look at how it works.
Listing Your Car With Turo
To list your car and start making money, it will need to meet Turo's vehicle requirements. For starters, it can't be more than 10 years old and must have under 200,000 kilometres on the odometer. On their website, Turo lists more specific vehicle maintenance requirements that must be met, in order to remain listed with them. They make suggestions for things like tire condition and recommend having your vehicle inspected at least once per year.
Turo does mention that if there are complaints from renters regarding the safety of your vehicle, they can restrict your ability to list until you obtain a Turo-requested inspection. All of that said, if you stay on top of your car's maintenance, you should have no issues.
7 Easy Steps to List Your Car with Turo
Create an account using the Turo app.
Upload pictures of your car, as well as a description
Make sure your calendar is kept up to date, with current availability
When someone is interested in renting your car, you'll be notified
Either approve or decline the request
Arrange to meet the renter, verify their license, do a vehicle walkaround, and confirm the current vehicle mileage and fuel level
Meet your guest at the agreed-upon return location.
How Does Turo Insurance Work for Listing?
In Canada, you can obtain insurance coverage through Turo in 4 provinces: Alberta, Ontario, Quebec, and Nova Scotia. Coverage is available through a partnership between Turo and Intact Financial Services and includes up to $2,000,000 of liability protection. I should note that you do need to get permission from your personal insurance provider to list your car with Turo, even though the Turo plan is in place. If you don't, you are at risk of being dropped by your personal insurance provider.
If you live outside of the four provinces I mentioned, Turo's coverage is not available, meaning you would have to purchase your own commercial vehicle rental insurance. Because it's more costly than personal coverage, it makes listing through Turo less viable. Hopefully, over time, Turo will be expanded to all Canadian provinces.
List Your Car With Turo Today!
Renting a Car Through Turo
The process to rent a car through Turo is fairly simple, provided that you meet their qualifications. For example, you must be at least 21 years of age, and if you're under 25, you must provide evidence of at least 2 years of driving history. When you sign up, Turo will take you through a quick and easy process to determine your eligibility. From there, you'll be on your way to renting your first car in no time.
7 Easy Steps to Rent a Car Through Turo
Create an account using the Turo app
Turo will confirm your eligibility to become an approved driver
Search for your ideal car using the dates and location that you'll need it
Book your preferred car, and get a response within 8 hours (it's usually much faster
Select your preferred insurance protection plan
Meet the owner and get the keys. Don't forget to walk around the car, and provide your driver's license
When your trip has ended, replace the gas you used, and meet up with the driver to return the car.
How Does Turo Insurance Coverage Work for Renting?
According to Turo, renters are not required to have their own personal insurance coverage to book a car. If you have insurance, however, coverage provided by Turo (through Intact Financial Services), will supplement your existing coverage. Turo coverage is available in 4 provinces: Alberta, Ontario, Quebec, and Nova Scotia. All Turo protection plans include $2,000,000 of liability insurance.
My Experience Using Turo
While I've never listed a car through Turo, I have rented cars from them on a number of occasions, with great results. Here's a summary of my three Turo experiences so far in 2019. I should point out that after renting the first one, Turo did help me out on a couple of rentals.
Anaheim, California – April, 2019 / 2016 Ford Fiesta
In April, I took our boys to Disneyland. Instead of renting a car for our entire vacation (our hotel was across the street from Disneyland), I decided to rent through Turo for a couple of day trips we had planned to Universal Studios, and Huntington Beach. It was so incredibly convenient. I rented a 2016 Ford Fiesta, at $30/day, and the car was dropped off in the parking lot of our hotel. I was able to unlock the car using my Turo app. As it turns out, our Turo host had 8 different cars in her "fleet", and has done hundreds of rentals.
Niagara Falls, Ontario, August, 2019 / 2018 Mercedes-Benz
In August, we travelled to southern Ontario to visit family, which included a trip to Niagara Falls. This time, my family and I drove in style, renting a 2018 Mercedes-Benz GLA Class SUV through Turo for 5 days. At $89/day, we couldn't go wrong. The Turo host we rented from had 4 luxury vehicles, with more than 70 trips under their belt. Not only were we able to pick up and drop off the car right at the airport, but our host also worked around a delayed flight to make sure we were still able to get the car when we arrived.
Drumheller, Alberta, September 2019 / 2017 Tesla Model X
Most recently, I rented a 2017 Tesla Model X. It was equal parts weekend outing splurge, and me simply wanting to try out a Tesla. We also drove the Tesla up to Drumheller with the kids over a weekend. We picked the car up locally in Airdrie, which spared us the delivery fee. The cost was $169/day, and while expensive, it's a specialty vehicle that you won't get through a regular car rental company. Of interest, our host rents 2 Teslas through Turo. When one is rented out, he blocks out the other one so his family always has a vehicle to use.
Planning A Trip? Sign Up With Turo Today!
Turo Pros and Cons
Personally, my experience with Turo has been nothing but positive, but like anything, it also has its shortcomings. Here's a list of what I see as the pros and cons to using Turo.
Pros
Usually cheaper than renting through a regular car rental company
Huge variety of vehicles to choose from, including luxury and sports cars
Free cancellation (within 24 hours of pickup)
The mobile app makes it easy to search for the perfect vehicle
Can often arrange for pickup and delivery (for a fee)
Payments are made directly through the Turo app
Great way to make extra money (listing, not renting)
Cons
Making arrangements with the owner can sometimes take work
Turo Canada limited to four provinces
Daily mileage limits can restrict longer trips
Additional costs for pickup and delivery
Need to do your homework on the insurance coverage
Final Thoughts on Listing and Renting Through Turo
Best described as an Airbnb for cars, Turo serves two types of clients; those looking to make money with their car, and those who want to save money when travelling. If you live in any of the four provinces where Turo is active, and you have the flexibility to rent out your ride, it can be a great way to cover the cost of your car, and even make some extra spending money.
My experience has only been on the rental side, but it's been very positive. I can't think of a cheaper car rental option in Canada. Over and above the money I've saved, however, the experience has been really enjoyable. I've been able to rent a couple of cars ie, Tesla, Mercedes, that I wouldn't have access to through a regular car rental company. Not only that, but the hosts that I've dealt with have been pleasant and accommodating.
I'd love to see Turo expand across Canada at some point, but until then, with availability in more than 5000 cities worldwide, as well as 4 provinces, there's a good chance you'll be able to save money with Turo on your next trip.