How to Watch Free TV Shows Online in Canada (or at Least Pay a Lot Less)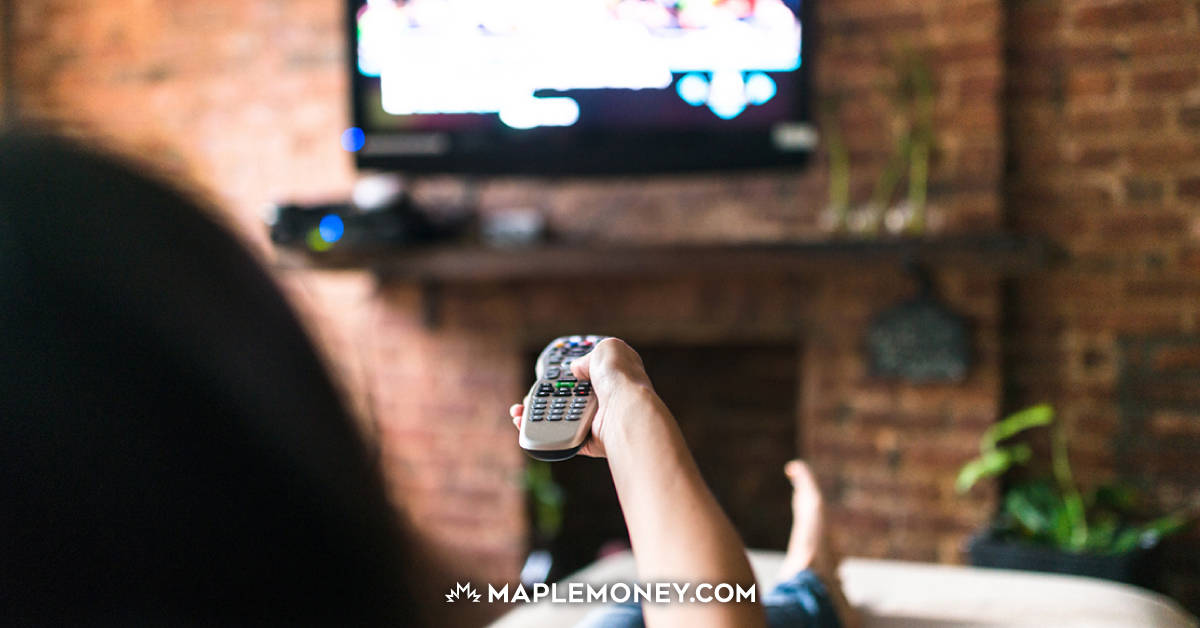 I don't know about you, but I hate having to pay for TV channels I don't watch. In fact, I remember having to pay for an extra "package" all because I wanted to watch one channel in particular. Considering the average household pays hundreds of dollars in cable bills, that can quickly add up.
However, all is not lost. If you're sick of paying hundreds of dollars on cable, there are cheaper options. You can take advantage of online streaming options to watch free TV shows and movies online. It doesn't require that you give up watching your favourite shows or the local news. Before you can do that though, you'll need to make sure your TV is set up properly as well as have the right equipment to do so.
How to Set Up Your TV
First, you'll need to have a high-speed internet connection. Otherwise, you may find that it'll be hard to stream shows because load times will be slow and stream quality will suffer. Check to make sure you have at least a 5 Mbps connection or talk to your internet provider about upgrading your service. Yes, you may need to pay more, but this extra cost may offset what you'll be saving on your cable bill.
Once that's done, you'll need to make sure your TV can actually stream these shows. If you have a Smart TV, most of the work is done for you. These devices help you connect to the internet and may even apps installed to stream free shows. Also, your TV can mirror content on your smartphone or tablet. What this means is you can access free streaming options on your device and broadcast it on your TV.
If your TV doesn't offer these options, don't worry. You can purchase a small device called Roku. This will plug into your TV (as long as you have HDMI capability) and offers streaming apps. It also comes with its own remote to help you search for free content. There's also Shield TV, which is an Android TV digital media player. You can stream shows from apps and also comes with a remote control.
You could also use your existing computer, smartphone or tablet to stream to your TV. The Google Chromecast is a great device you can plug into your TV to help you wirelessly stream shows so it's another great option.
Free TV Options
Did you know that more than 30 Canadian networks actually stream full episodes online? If you think about it, these networks make their money from advertisements, not necessarily access to the shows themselves.
Below is a list of Canadian networks that stream shows for free online:
Cartoon Network
CMT
Teletoon
Treehouse
Use an OTA (Over the air) HD Antenna
An OTA antenna is a great option for those who want to watch shows like the local news. You purchase this once, plug one end into your TV and stick the antenna near the window. For most people, an indoor antenna is more than enough. However, not all areas may have good enough reception to receive TV transmissions.
To find out if this option is feasible for you, do a quick search for OTA signal locator to see what it looks like in your area. You can always purchase an OTA HD antenna with a generous refund policy just in case it doesn't work. Make sure to follow the directions that come with the antenna, which should be relatively straightforward. Best case scenario, it works and you can watch channels you normally do, but now for free.
Cheap, But Not Free Options
There may be shows you can't find on the free options. If that's the case, here are some inexpensive options to try out:
Netflix – Stream movies, popular TV shows and Netflix only content for $10.99 a month. You get a free one month trial to see if you like it. There is no contract, so you can cancel anytime you wish.
Crave TV – Find Canadian shows as well as popular American ones, such as HBO shows. Try it out for 30 days, then it's $79 a year after that.
Prime Video – Owned by Amazon, it's similar to Netflix in that you get access to thousands of movies and network shows. You get a one month trial, then it's $7.99 a month.
Plex – This app is free, but buying the PlexPass enables a lot of extra options. You can help you stream on demand as well as live TV options. You can also load DVDs and CDs you've converted to digital files onto the app. If you choose to watch live TV, Plex acts as a DVR for any shows you want to watch later. If you want to watch on your mobile, it'll syncs your content so you can watch shows offline.
Questionable (NOT Recommended) Options
I'm adding this in because some of you may already be using these options to stream free TV shows or movies. That's cool, but keep in mind that these aren't recommended because of piracy laws and it's questionable from a legal standpoint. If you ask around, you may be able to find torrent downloads, where you can grab shows onto your computer.
There are also Kodi streaming addons out there that can be installed on an Android TV box. Although there are official ones that stream paid options, there are many third-party ones that aren't endorsed by anyone. Sure you can get free shows, but there is the potential for hackers to hijack your device and spy on your streaming activities.
Whichever option you choose, try out the (legal) free options first to see what's out there before checking out the paid options. You never know, you could find your favourite series or fun new options to watch, saving you hundreds of dollars in the process.