What Is Amazon Prime and Is It Worth It?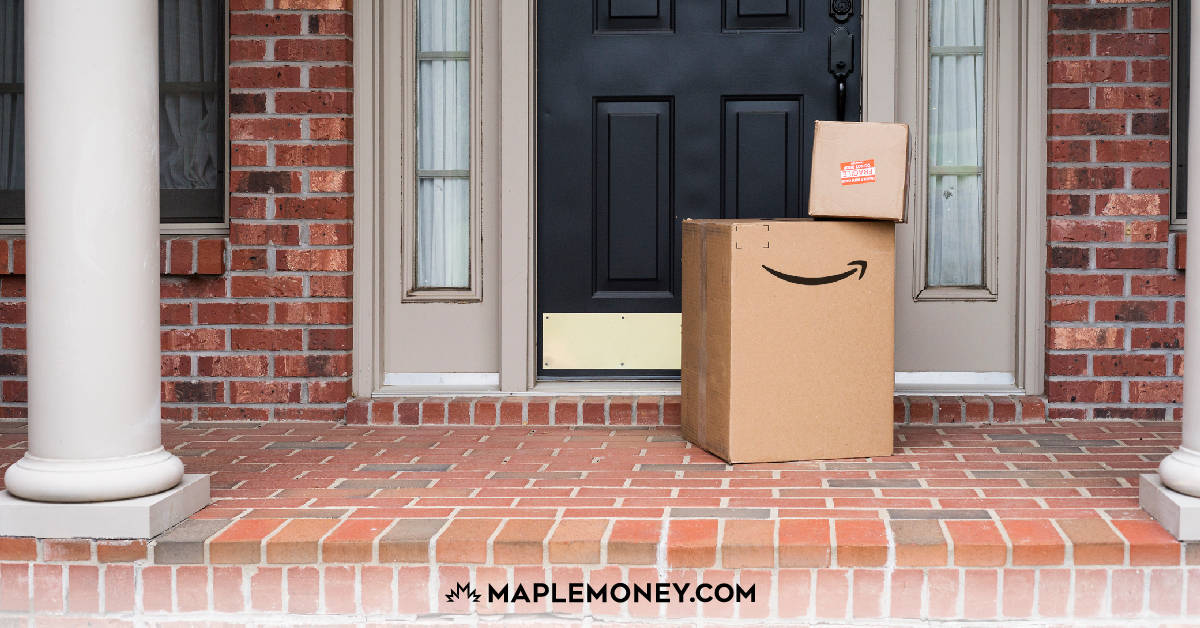 If you're in any way a fan of online shopping, there's a good chance that you love Amazon. Over the past 10 years, the online retail giant has single-handedly transformed the landscape, and as a result, buying just about anything has never been easier, or more affordable.
Amazon Prime is Amazon's way of getting even better deals to their most loyal customers. For an annual fee of $79.99, customers gain access to faster, cheaper shipping, Amazon's online streaming services, Prime Video, Twitch, and Amazon Music, and other features.
Benefits of Amazon Prime Canada
In this article, I'll review the many benefits of an Amazon Prime Canada membership, and share what I feel are a few drawbacks, to help you decide if the $79 annual fee is worth it.
Free 2-Day Shipping
If you ask me, this is the biggest draw of Amazon Prime. Canadian members can shop online, and receive free, 2-day shipping. It gets even better if you live in one of Canada's largest cities. If you're a resident of Vancouver, Edmonton, Calgary, Toronto, Ottawa or Montreal, you can often upgrade to 1-day shipping, which is also free. Living in the Calgary area, this is something I've been able to take advantage of on more than one occasion. While it's not quite as good as the same day shipping that's available in the US, it's the best deal of it's kind that you'll find north of the border.
Amazon Prime Video
In my opinion, Prime Video has its benefits, as well as its drawbacks. First, let's take a look at the former. If you only signed up for Amazon Prime for its video service, the $79 annual fee equates to about $6.50/month. That's a savings of $2.50/month, when compared to Netflix's basic rate. Not only that, but with Prime Video, you can watch on 2 devices simultaneously, in Ultra HD.
To stream on multiple devices with Netflix, you would need to upgrade to the more expensive standard membership, which is $13.99/month. Providing that you're content with the movie and TV titles that Prime Video has to offer, the lower monthly price holds an advantage over Netflix.
Amazon Prime Photos
Amazon Prime members in Canada get unlimited photo storage, as well as up to 5 GB of storage for videos, and any other personal documents. Not only that, you can add up to five friends and family members, and they'll also receive unlimited photo storage in the Family Vault.
You can access Amazon Photos from your Windows or Mac desktop, as well as your iOS or Android mobile device. If you decide to cancel your Amazon Prime membership, your unlimited storage ends, and your photos are counted towards your regular Amazon Drive storage. Amazon does offer a number of storage management plans to suit your needs.
Amazon Prime Music
With Amazon Prime Music, members have access to unlimited streaming of over 1 million song titles. The service is similar to offerings from competitors like Spotify and Apple Music. The music catalogue at Amazon is growing all the time, and while they may not yet be on the same level as the competition, when you consider that the cost is included in your annual Prime membership, it does add value.
Amazon Prime Twitch
Amazon Prime membership now includes Twitch Prime. Twitch is a video streaming service that runs parallel to Prime Video, with content that focuses heavily on live video game streaming, such as e-sports, which has become incredibly popular in recent years. Twitch won't be for everyone, but it's good to know that it's there.
Prime Student Discount
If you're a student, Amazon makes access to Prime more affordable. You can register for a Prime Student account, which is essentially a free, 6-month trial, after which you can switch to a full Prime membership at a 50% discount ($39.99/year). Given all of the extra expenses students have, this is definitely a nice perk.
Drawbacks of Amazon Prime
It's possible that the only real drawback to an Amazon Prime Canada membership is that it's not as good a deal as what Amazon customers south of the border are getting. After all, US customers receive free, same day shipping in many locations, and have a larger selection of movies, TV shows and music to choose from.
Canadian Streaming Options
For Canadians, the drawback to Amazon Prime Video is the lack of streaming options. In other words, the number of available movie and TV titles pale in comparison to what's offered by Netflix. Amazon has come a long way, and in time, I'm sure we'll see the number of titles grow, but it's not even close at this point. If Prime Video is the main reason you have a Prime membership, you may be better off coughing up a few extra bucks for Netflix.
It's Expensive
Convenience has a price, and that's one of the drawbacks to Amazon Prime. For Canadians, membership is $79 annually. Whether or not Prime membership is worth the cost really depends on the individual. How often do you shop online? Do you take advantage of Amazon's streaming services, or do you already use Netflix, or Spotify, or Apple Music?
I'm a big Netflix and Spotify fan, so I don't take advantage of the video and music streaming. That said, I'm a big fan of the fast and free shipping. The way I see it, it comes down to individual preference. Because regular customers still get great prices and reasonably quick shipping, not everyone will think Amazon Prime is worth the $79 annual fee.
Is an Amazon Prime Membership Worth It?
If you're a frequent online shopper who will take advantage of Amazon Prime's video and music streaming options, then without question, a Prime membership offers great value. On the other hand, if you hardly ever shop online, and you're already paying for other subscriptions services, such as Netflix or Spotify, then it might be hard to decide. There are plenty of reasons to like Amazon Prime, but ultimately, the choice is yours.