The Best Free Tax Software Options for Canadians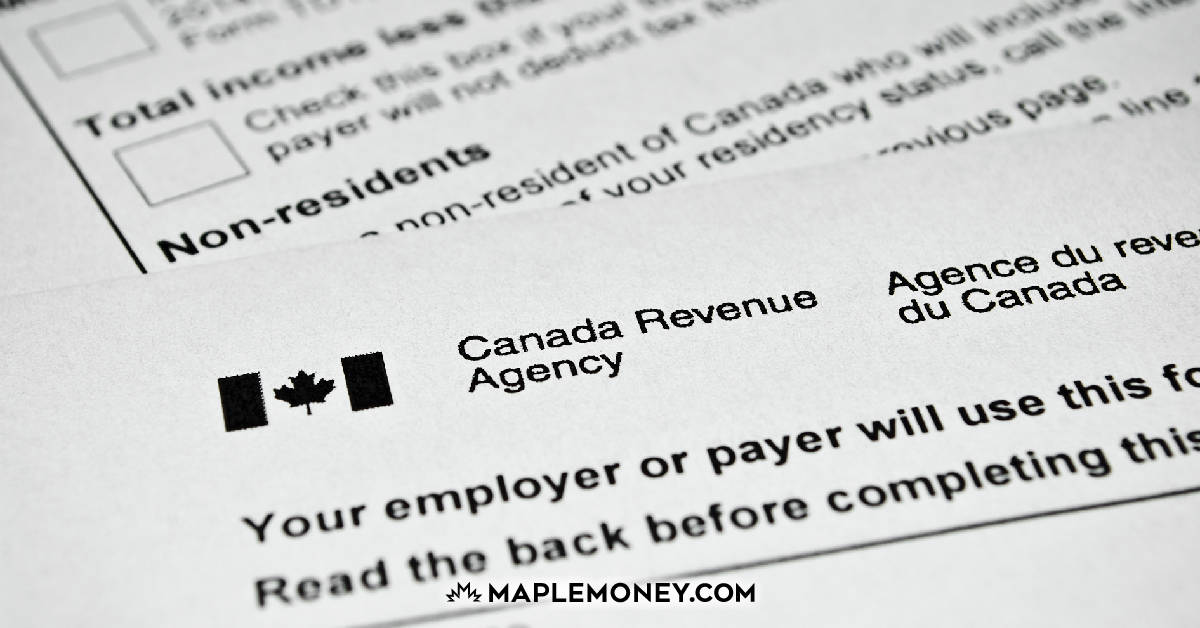 Canadians have no shortage of options when it comes to free, do-it-yourself tax return preparation. Almost all tax software companies now offer free versions of their product, while a number of free cloud-based applications have emerged in recent years. But with so many choices, how do you know which tax return software is best for you?
To help, I've put together the following review of some of the leading applications available in Canada today, with an emphasis on free tax return software. In the coming months, I'll write in-depth reviews of the best programs included here, but we'll start with this general overview, just in time for the tax season.
Top Features of Tax Return Software
For tax return software to be worthwhile, it needs to be convenient, and easy to use. Accuracy is also paramount. Thankfully, most tax software programs these days provide a relatively seamless experience, by implementing calculators and other tools designed to maximize your tax savings, and your time. Before we take a look at what's available, here's a list of top features that will make filing your taxes a breeze.
NETFILE Certified
Almost all tax software is recognized by CRA, but it's still important to check prior to completing your return. NETFILE is a secure way to send your return directly to the CRA as soon as it's completed. NETFILE will confirm receipt, and you'll be well on your way to receiving your refund, if one is due. If you have to pay tax to the CRA, then you can choose to pay the balance owing when you file, or at a later date. The deadline to pay any income tax owing is April 30th every year.
Free Version Availability
I'm not opposed to using paid tax return software. After all, the added features often result in tax savings over and above what you pay to complete your return. But I want to know that there's a free version available. For example, you may be filing returns for more than one person, like a spouse, or an adult child. If their tax situation is very simple, a free version of the software will be perfectly suitable and save you money.
Realtime Refund Tracking
Any good tax return software should include an instant refund calculator, which is a window on the screen that keeps a running total of your refund, as you enter data from your various tax slips. It helps you to see how things are progressing as you go, making for a more transparent process.
Auto-Fill Capability
This feature isn't available in all of the free versions, but it's a huge help, and something you should consider when choosing your tax return software. Auto-fill pulls your tax information from CRA, and imports data from your previous years return, assuming you used the same software. It's a big time-saver, reducing the amount of information you need to manually input on your return.
RRSP Optimizer
The RRSP Optimizer is a handy slider tool that allows you to quickly see how varying RRSP deduction amounts will affect your refund. Depending on when you do your taxes, you may decide to top up your RRSP for additional tax savings prior to the March 2nd contribution deadline. It can also help you plan ahead for next year's RRSP contribution.
Best Free Tax Return Software in 2022
Now that we've covered some of the top features you're going to want in tax return software, let's take a closer look at what's available in the market today. In this mini-review, I'm placing the emphasis on free tax return software, while including many of the features and pricing of the paid versions.
TurboTax Free
TurboTax is Canada's most popular and well-known tax software, and it offers both free and paid versions to Canadian filers. What I like about the free version of the software is that there is no maximum income limit. It's available to filers at all income levels who don't require the enhanced features offered by the paid versions. For an additional fee, their audit defence ensures that your return is reviewed by a professional, and support if you are audited by CRA. One downside to TurboTax Free is that it does not allow you to import the previous year's tax information into your return, you'll need a paid version to do that.
Pricing: Four tiers, priced as follows: $0 / $19.99 / $34.99 / $44.99
FREE features:
NETFILE certified
Instant refund tracker
Up to 20 returns per year
Paid Features:
Auto-Fill to import previous year's tax information
Real-time customer support
Audit defence
Identifies up to 400 different tax savings opportunities
RRSP optimizer
Pension Splitter
Dedicated tier for self-employed individuals
Wealthsimple Tax
Wealthsimple Tax has been around for ten years now (originally as SimpleTax), offering Canadians easy to use, 100% free tax filing, with an option to make a donation of any amount, if you so wish. What I like about Wealthsimple Tax is that they include functionality for free, that other software programs only include in their paid versions. This includes a maximum refund optimizer, and Auto-fill, which allows you to import information from your previous year's tax return. Wealthsimple Tax can also handle self-employment and investment income, something not all free software can accommodate.
Pricing: 100% free with the option to donate. Only 1 tier.
FREE Features:
NETFILE certified
Instant refund tracker
Refund Optimizer
Up to 20 returns per year
Auto-Fill previous year's tax information
100% free, with an option to donate
No paid features.
H&R Block Free
The name H&R Block has become synonymous with income taxes in Canada. It's a place thousands go to have their taxes prepared and filed every spring. But what many don't realize is that H&R Block has its own tax return software, allowing you to file your taxes on your own while sticking with the same brand you've known for years. H&R Block software comes in 3 tiers, including a free version which is similar to TurboTax Free and can handle most returns. For those with more complex tax situations, or if you're looking for increased support and protection, you can choose from two paid versions, aptly titled Assistance, and Protection.
Pricing: 3 tiers, priced as follows: $0 / $19.99 / $29.99
FREE features:
NETFILE certified

Ideal for simple returns

Automatic Return Optimization

Auto-Fill My Return via CRA My Account

Huge Q&A database

SmartSwitch – import pervious year's return via PDF
Paid Features:
Customized tax tips

Unlimited tech support

Transfer last years info

SmartReview

H&R Block Audit Protection

Digital return storage for 7 years

Dedicated customer support line
StudioTax
Similar to Wealthsimple Tax, StudioTax is completely free tax software, which is available on both PC and Mac. While their platform is very simple, they can handle self-employment and rental income. With StudioTax, you can file up to 20 returns, and you can import information from your previous year's return, with Auto-Fill. They are also NETFILE approved. What I don't like about StudioTax is that they don't have a cloud-based filing option. You have to download their software onto your PC or Mac desktop, you can't access it online. It also lacks a mobile version, for a tablet or smartphone.
Pricing: 100% free, with a donation option. Only 1 tier.
FREE Features:
NETFILE certified
Up to 20 returns
No online or mobile software option, download only
Can be accessed while offline
Accommodates self-employment and rental income
No paid features.
UFile FREE
Unlike StudioTax, UFile can be accessed online, via Windows or Mac desktop, or via a mobile device ie. smartphone or tablet. They also have a desktop version that can be downloaded from the internet, or via a CD-ROM. I should point out, on their website, Ufile mentions that Microsoft no longer is providing support for Windows 7, so they strongly recommend that Windows users upgrade to Windows 10. Ufile software is free if you meet one of the following criteria:
You are a student;
If you are filing a simple return ie. single employment income source
New to Canada (1st time filing your tax return);
Your family income is under $20,000/year
Pricing: Free software available (see criteria above). Paid versions: Ufile Online starts at $19.99/ Ufile Download starts at $22.99.
FREE Features:
NETFILE certified
Free for students, regardless of income
Simple returns are free (1 income source)
Up to 20 returns
Paid Features:
Unlocks full functionality, including multiple sources of income
Accommodates tax filing at any income level
CloudTax
CloudTax keeps things simple, offering two versions of their tax return software: CloudTax Free, and CloudTax Pro (paid). Their free version has more to features than you'll find with TurboTax Free, including unlimited chat support, but it can't handle things like self-employment or rental income, something that SimpleTax does for free. It appears to be a solid choice for simple returns, and
Pricing: CloudTax Free is 100% Free, no donation required. CloudTax Pro has 2 tiers, $39/return, and $69/return for business owners.
FREE Features:
NETFILE certified
Digital tax return storage
Unlimited chat support
iOS mobile & iPad application
Android mobile application
Auto-Fill my return
Paid Features:
Optional Audit Protection ($2.99/mth)
Review by a certified e-filer ($19/return)
Self-employment & rental income
Other Free Software Applications
GenuTax
GenuTax offers downloadable tax return software that is capable of handling up to 20 returns. I'm covering it here as it is a completely free application (they do encourage donations), but it does not have the same level of functionality that you'll find with its competitors. It's not available as a cloud-based application, and it's not available to Mac users (Windows only).
AdvTax
AdvTax is another free tax return software and is available via your computer or a mobile device. They can handle returns for residents of every Canadian province and territory and claim that you will be able to process a claim using their software in as little as 5 minutes. They actually list estimated times down to the second, which is a bit odd, to say the least. I haven't used their service, so I can't speak to it. Their website does appear quite dated, for reasons I'm not sure. It is a free tax filing service, and like all of the others covered here, it is NETFILE and EFILE certified.
Free Tax Return Software – A Caveat
With all of this talk about free tax returns, I should offer up one caveat. That is, if for any reason your tax situation is highly complex, you should always seek the advice of a tax professional. There are certain situations best left to the experts, and even though you'll pay more having an accountant or other tax professional preparing your return, it could save you money in the long run. The applications I've covered here are suitable for most Canadians, but they won't work for everyone.
Which Tax Return Software Is Best For Me?
If your top priority is getting the best tax return software for the lowest price, Wealthsimple Tax is pretty hard to beat. It offers much of the same functionality of TurboTax Standard, such as an RRSP optimizer, real-time refund tracking, accommodation for investment, self-employment, and rental income, all for free. In other words, Wealthsimple Tax has you covered in most situations.
On the other hand, if you don't mind ponying up for the added bells and whistles, like real-time customer support, audit defence, with a bevy of tax savings tips at your disposal, TurboTax is probably the way to go. The good news is that every one of the tax software applications I've covered is fairly intuitive and easy to use, and are NETFILE certified. So no matter which one you choose, they'll get the job done.