Crypto.com Canada Review: How Does It Compare to the Best Crypto Exchanges?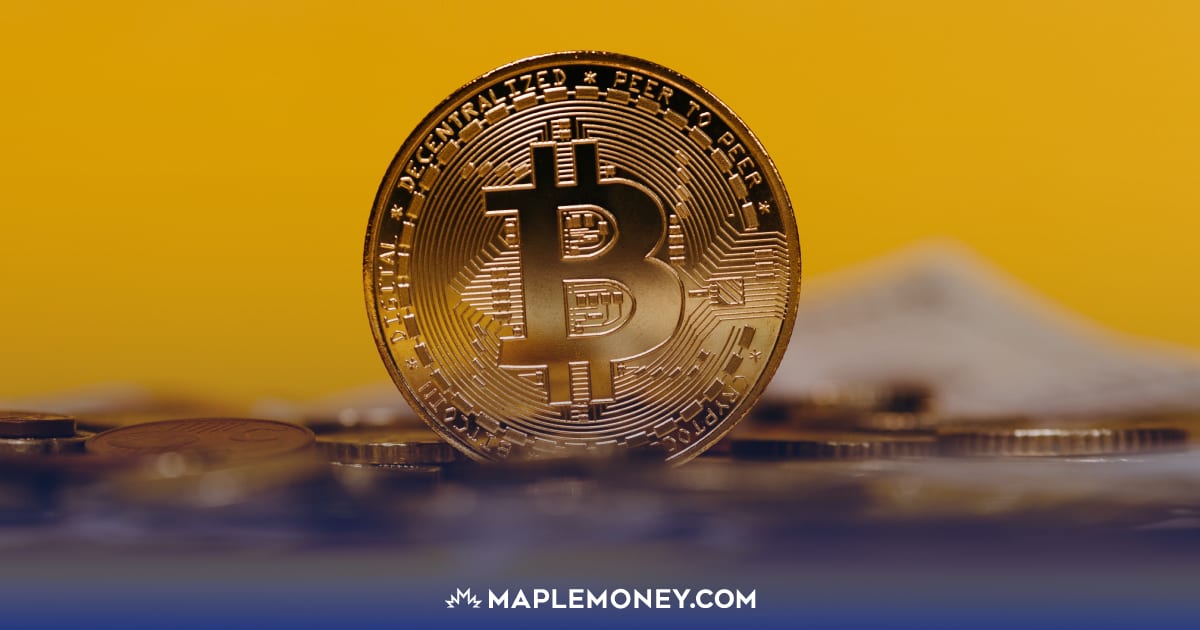 Founded in 2016, Crypto.com is one of the world's largest crypto exchanges, boasting over 50 million customers and 4,000 employees. In addition to its crypto exchange, the company has its own crypto wallet, Visa card lineup, and NFT marketplace.
But Crypto.com has experienced its share of hard times as of late, including some controversy. As a Canadian crypto trader, you may wonder if Crypto.com is safe to use and how it stacks up against the many cryptocurrency exchanges in Canada. In other words, is Crypto.com worth it?
In this Crypto.com review, I'll cover the features and benefits, fees and pricing, and let you know who Crypto.com is best suited for. I'll also share some Crypto.com alternatives.
Crypto.com Features
The global crypto platform accepts more than 20 fiat currencies
Buy and sell over 250 crypto coins
Crypto.com app for trading
Desktop trading platform (Crypto.com Exchange)
DeFi Wallet
Five Crypto.com Prepaid Visa Cards
Crypto.com Earn lets you earn interest on your coins
Free fiat deposits and withdrawals via e-Transfer
Crypto.com's Learn & Earn program allows you to earn rewards while you learn
What Coins Does Crypto.com Support?
Crypto.com supports over 250 cryptocurrencies and more than 20 fiat currencies. Here are just a few of the coins you can trade on Crypto.com:
Bitcoin (BTC)
Ethereum (ETH)
Tether (USDT)
Litecoin (LTC)
Uniswap (UNI)
Stellar (XLM)
Bitcoin Cash (BCH)
Flow (FLOW)
Aave (AAVE)
EOS (EOS)
Cronos (CRO)
Cosmos (ATOM)
Cardano (ADA)
Dogecoin (DOGE)
Polkadot (DOT)
What is CRO?
Cronos, or CRO, is Crypto.com's native token. CRO can be purchased and earned through Crypto.com's exchange; however, the coin is not mineable, and it's meant to be used within its own blockchain. For example, you can stake CRO and put it towards a Crypto.com Visa card, which also lets you earn CRO rewards when you spend.
Crypto.com Fees
Crypto.com doesn't charge a trading fee for buying and selling crypto. Instead, they make money on the spread. Unfortunately, Crypto.com spreads tend to be higher than many other crypto exchanges, like NDAX or Newton, so be mindful of the fees before you trade.
Deposits & Withdrawals
You can deposit and withdraw into your Crypto.com account via e-Transfer, free of charge. The processing time is between 0 and 2 days. Instant transfers can be made with a credit or debit card, but there is a 3.50% fee. Here is a breakdown of the fees:
CAD Fiat Deposits
Interac e-Transfer: Free (0-2 days processing time – $20 – $10,000)
Credit/Debit Card: 3.50% (Immediate Transfer – ($2 – $30,000
CAD Fiat Withdrawals
e-Transfer: Free (0-2 days processing time – $100 – $25,000)
Note: Wire transfers are not available.
Crypto.com Visa Cards
Crypto.com Prepaid Visa
Crypto.com has a lineup of 5 prepaid Visa cards. You can earn CRO rewards when you spend, and none of the cards have an annual fee. To qualify for a Crypto.com Visa card, you must stake CRO tokens for 180 days. The required CRO amount depends on the card you want.
The Royal Indigo and Jade Green cards require you to stake $4000 USD worth of CRO, while the staking requirement for the Obsidian card is much higher, at $400,000 USD.
The Obsidian card has a CRO earn rate of 5%, along with discounts on various subscription services, like Amazon Prime, Expedia, Netflix, Spotify, Airbnb, and Loungekey.
Learn more about Crypto.com's prepaid Visa cards here.
Crypto.com Earn
If you're willing to lock in your crypto, you can begin earning interest on your coins through Crypto.com Earn. It's like the crypto version of a GIC. While the number of eligible coins can vary, it's usually between 30 and 50. Your earn rate will depend on the token you're using, the amount, your CRO stake, and the lock-in period, up to 3 months.
At the time of this writing, you could earn up to 3% with BTC, and 4.5% with USDC. Private members earn bonus rewards (up to an additional 2%.)
Remember that the assets you hold with Crypto.com are not guaranteed or insured by any government or a regulatory organization, such as the CDIC or the Canadian Investor Protection Fund.
Crypto.com NFT
Crypto.com's NFT platform lets you buy and sell NFTs on a single platform. They offer a large selection of curated NFTs for purchase, or you can browse other NFTs created and listed by users on their open marketplace.
Crypto.com DeFi
In addition to the custodial wallet, Crypto.com offers a DeFi wallet that lets you store, stake, and swap cryptocurrencies with your own set of private keys.
Crypto.com Customer Support
I haven't used their support, but the consensus from reading online reviews appears to be that it's pretty slow. There is 24/7 chat support, but it can take several hours to receive a response from the Crypto.com team. They do have an extensive knowledge base which is packed with articles you may be able to use for troubleshooting. If you're an experienced crypto trader, you may not be worried by the lack of support, but it's not great for beginners.
Is Crypto.com Safe?
One of the first questions regarding cryptocurrency exchanges is whether or not they are safe. Crypto.com goes to great lengths to ensure its platform's security and protect its users. Here are some of the steps they have taken in this regard:
100% of customer funds are held in offline cold storage
They employ Two-Factor Authentication (2FA)
Multi-Factor Authentication
Biometric Login (Face/Touch ID)
Regularly monitor for suspicious transactions
Is Crypto.com Legal in Canada?
Crypto.com is legal in several countries, including Canada. In fact, the company is registered with the Financial Transactions and Reports Analysis Centre of Canada (FINTRAC). In August 2022, Crypto.com announced an agreement with the Ontario Securities Commission, stating the following on their website: "Crypto.com, the world's fastest growing cryptocurrency platform, announced today it has signed a Pre-Registration Undertaking with the Ontario Securities Commission (OSC) in Canada. This signing, recognized by the OSC and all Canadian jurisdictions through a joint Canadian Securities Administration (CSA) initiative, makes Crypto.com the first global cryptocurrency platform currently operating in line with this regulatory undertaking in Canada. Under the terms of the agreement, Crypto.com is committed to working with the OSC to offer a suite of products and services in full compliance with Canadian regulations."
This is not to say that Crypto.com hasn't had its share of trouble. In January 2022, they were victims of a $15 million Ethereum hack, although they later reported that no customer funds were lost.
And like many crypto exchanges, they were impacted by the FTX debacle and the overall downturn in crypto in 2022. CRO, their token coin, lost $1 billion in value, and Crypto.com was forced to lay off a couple of thousand employees.
Crypto.com Pros and Cons
There's a lot to like about Crypto.com as a crypto exchange, but it also has its drawbacks for Canadian investors. I've compiled the following list of pros and cons.
Pros:
Supports over 250 crypto coins
No deposit or withdrawal fees
No trading fees
Has its own token (CRO) that runs on its closed-end blockchain
Long-list of products, including a crypto exchange, wallet, and a prepaid Visa card lineup.
Earn rewards on your crypto assets with Crypto.com Earn
Cons:
High fees
Mediocre customer support
Crypto.com Alternatives
Canadians have no shortage of crypto exchanges to choose from. Before signing up for Crypto.com, you may want to check out the following Canadian-friendly cryptocurrency exchanges:
Bitbuy
Bitbuy is a Toronto-based crypto exchange. In fact, it's our top-rates Canadian exchange here at MapleMoney partly because of its excellent two-tier trading platform, designed for beginners and pros alike. New traders will appreciate Express Trade, while advanced traders will enjoy the added features of the Pro Trade platform.
Bitbuy offers email and telephone support, is registered with FINTRAC, and employs 2FA security. Assets are held in 95% cold storage, and you can place trades via a mobile or desktop app. Find out more in our full Bitbuy review.
Coinsmart
Coinsmart is another popular Canadian exchange. Like Bitbuy, they offer a user-friendly trading platform, and they have their own customer service guarantee. When you transfer fiat currency into your Coinsmart account, the money will arrive the same day (withdrawals can take up to 5 days). Beginners will be able to come up to speed with the trading platform, but it offers enough functionality for advanced traders, too, with limit and stop loss orders, and real-time charts. Our Coinsmart review has more details.
Wealthsimple Crypto
Wealthsimple, Canada's largest robo-advisor, has a dedicated crypto platform, Wealthsimple Crypto. Initially, you could only trade two coins, Bitcoin and Ethereum, but they now accept more than 50 tokens.
Like Crypto.com, there are no fees to deposit or withdraw fiat currency; however, their fee of 1.5%-2% per transaction is steep. You can fund your account with Canadian dollars, but not USD.
Netcoins
Originally, Netcoins was an operator of Bitcoin ATMs, but they've since expanded and are now a cryptocurrency exchange. Netcoins accepts more than 30 coins, including BTC, ETH, DOGE, XLM, etc.
The platform works well for beginners. You can transfer Canadian dollars in and out free of charge, but their trading fee of .50% is steep compared to the competition. I like that you can buy crypto for as little as $10 and place limit orders if needed. Customer service is solid, with available live chat, telephone, and email support during business hours.
Learn more in our Netcoins review. Who Is Crypto.com Best Suited For?
The Bottom Line on Crypto.com Exchange
Without a doubt, Crypto.com is one of the leading crypto exchanges. What I love about it is the number of things you can do on a single platform. You can buy and sell crypto, stake your coins to increase your earnings, and browse their marketplace for NFTs to purchase.
If there's a downside, Crypto.com may be too overwhelming for the average crypto trader who is only looking for basic trading features. And if you don't need all of the bells and whistles, you're better off sticking to one of the Canadian crypto exchanges, like Bitbuy or Coinsmart. As they say, you can sometimes have too much of a good thing.