What Is A Home Equity Line of Credit?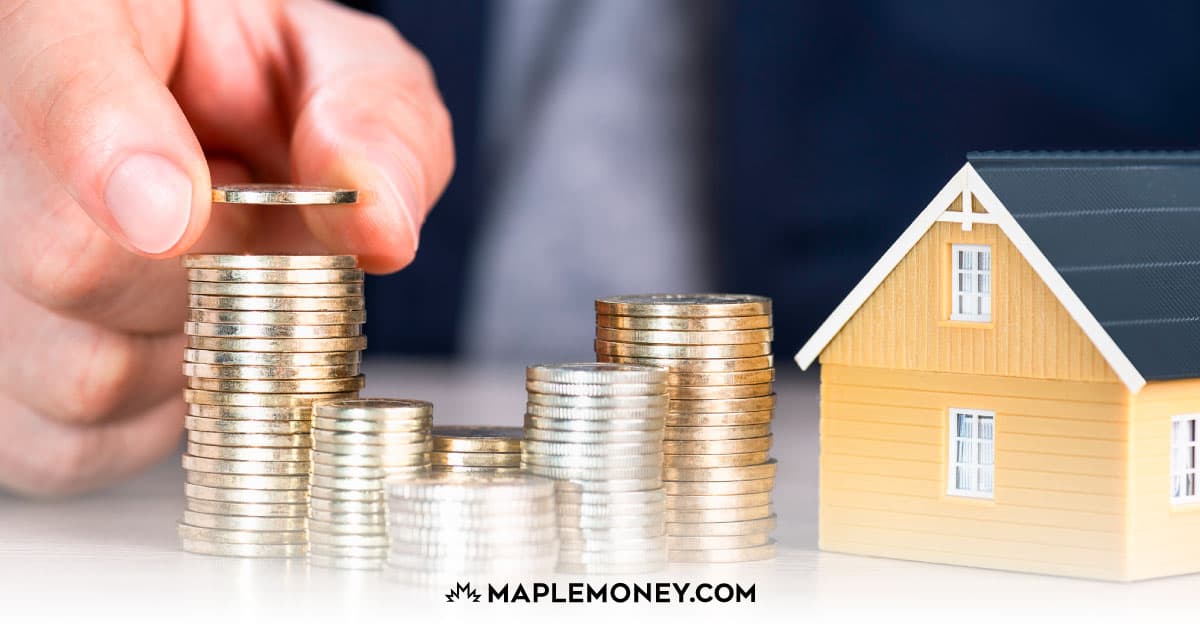 A Home Equity Line of Credit, or HELOC, is a revolving line of credit that is secured against the equity in your home. You can operate a HELOC on its own, or it can be set up alongside a standard mortgage. HELOCs are known for their flexibility because they allow you to borrow a pre-approved amount of money as you need it. They also feature a variable interest rate with no fixed term, meaning that you can pay the balance off in full at any time, without any prepayment penalties.
Many HELOCs come with an option of locking any portion of the balance owing into a fixed rate and term, as a way of securing the borrower's interest costs. A HELOC can be set up for the purchase of a home, or as a refinance. Of note, the revolving portion of a HELOC cannot exceed 65% of a home's loan to value. Combined with a mortgage, the maximum loan to value increases to 80%.
HELOC Features
Revolving credit product
Offers maximum flexibility
Variable interest rate ranges between Prime + .5% and Prime + 1.00%)
Interest-only monthly payments, with no defined repayment term
Revolving balance can be paid in full at any time, without penalty
Offers easy access to credit
Maximum Loan to Value of 80% when combined with a fixed mortgage
Maximum loan to value of revolving credit limit 65%
HELOC vs. Mortgage
If you're buying a home, or you own a home and are wanting to borrow against the equity, you may have a choice between setting up a Home Equity Line of Credit or a mortgage. But which one should you choose? The best product for you will depend on a number of factors, including your long term financial goals.
The main difference between the two products is that a HELOC is a revolving credit product. It allows you to borrow only what you need, and as you pay the balance down, you can re-borrow up to your original credit limit with ease. This can be convenient if your main purpose is to borrow to complete a home renovation or make a major purchase. On the other hand, a mortgage is a single advance term loan. You borrow the full amount upfront. As you pay the balance off, you cannot re-borrow without reapplying for a new mortgage.
Are there Set Up Fees for a HELOC?
The fees for setting up a HELOC are similar to a regular mortgage. If you're doing what's called an equity take out (refinance) on your existing property, you'll need to pay a legal fee of approximately $500. In most cases, your lender will require an appraisal to determine the value of your home for lending purposes. This cost can range between $100-$300 depending on the type of appraisal that's required.
Because the mortgage business in Canada is highly competitive, lenders will sometimes offer to waive some or all of the setup costs. If there is no promotion, it never hurts to ask. The more money you are borrowing, the better your chances.
If you're looking at a HELOC to pay for some renos or consolidate some debt, you may be wondering why you would want one at all if you have to pay such high fees. The answer is that the setup fees may be well worth it when you consider the low-interest rate and payment flexibility that a Home Equity Line of Credit offers.
HELOC Rates
The default interest rate on a Home Equity Line of Credit is a variable rate that floats with prime. However, most lenders allow you to lock any portion of the balance owing into a fixed mortgage rate and term. The rules for the fixed portion work a bit differently than with the revolving. Let's take a look at both the variable and fixed interest rate options.
HELOC Variable Rates
Home Equity Line of Credit interest rates are known as a variable rate and are tied to the Bank of Canada Prime Lending Rate. They tend to be much lower than rates on unsecured lending products. This is due to the fact that you are putting up your home as security, so the risk to the lender is much lower.
Typically, the variable rate of a HELOC is somewhere around Prime + .50%. At the time of this writing, the Bank of Canada Prime Lending Rate is 2.45%, meaning that your interest rate could be under 3%. Keep in mind that this is on the open, revolving balance. In other words, you can pay the full amount off at any time without incurring a penalty.
HELOC Fixed Rates
Let's say you have a balance owing on your HELOC of $50,000. You're happy with your variable rate of Prime + .50 (2.95%), but your lender informs you that if you're willing to give up some flexibility, you can lock the $50,000 into a 5-year fixed mortgage rate at 2.50%. This means that you'll save on interest, but you will now have a fixed bi-weekly or monthly principal and interest payment. No more interest-only payment option.
The fixed portion is still part of the Home Equity Line of Credit, but the interest on that balance is calculated separately from the revolving credit limit portion. Borrowers will opt for a fixed rate and term for a few reasons; they want to get the lowest interest possible, they're worried that the variable interest rate may rise, or they want to focus on paying the balance off with regular principal and interest payments. The fixed-rate option is available on many HELOC products, but the policies may vary between lenders. For this reason, make sure you check with your lender in advance.
Benefits of a Home Equity Line of Credit
Home Equity Lines of Credit hold a number of benefits over a traditional mortgage. They include, but are not limited to the following:
Convenient access to available credit
Flexibility offered by interest-only payment option on revolving balance
Can be left open and reused in the future
You only pay interest on the amount you draw down
Ideal for consolidating debt at a low-interest rate
Revolving limit may be locked into a fixed term (check with your institution)
Revolving balance is open, can be repaid in full without prepayment penalties
Drawbacks of a Home Equity Line of Credit
HELOCs also have a few drawbacks, all of which are important to consider before deciding on the type of home loan you will go with. One thing to keep in mind is that revolving credit products aren't the right solution for everyone. If you feel like the available credit on a HELOC may be a temptation to spend, it's probably best to steer clear. Here are a few other potential cons of setting up a HELOC:
Interest-only payment option means that you must be disciplined to pay off the balance
As with many revolving credit products, there can be a temptation to spend to the limit
Lender has the right to reduce your credit limit with written notice
Lender can increase the interest rate on the revolving portion
Revolving balance is priced at a variable interest rate, which can increase over time
Should I Sign Up For a HELOC or a Fixed Mortgage?
When you meet with your lender or a mortgage broker to arrange financing for the purchase or refinance of a home, chances are they will guide you through a few options. Providing that you have enough equity, one of the choices you'll have to make is whether to go with a regular fixed mortgage or a HELOC. If you have some budget flexibility as well as the discipline to manage a revolving credit product, a HELOC can be a great option.
This is especially true if you don't need to draw down the full amount right away, in the case of a home renovation for example, and would prefer to borrow as you need the funds. If you don't need all of the flexibility, and just want a great interest rate and mortgage payment that's easy to understand, you're better off with a standard mortgage.