KOHO Review: Spend Wisely With This Prepaid Visa Card and App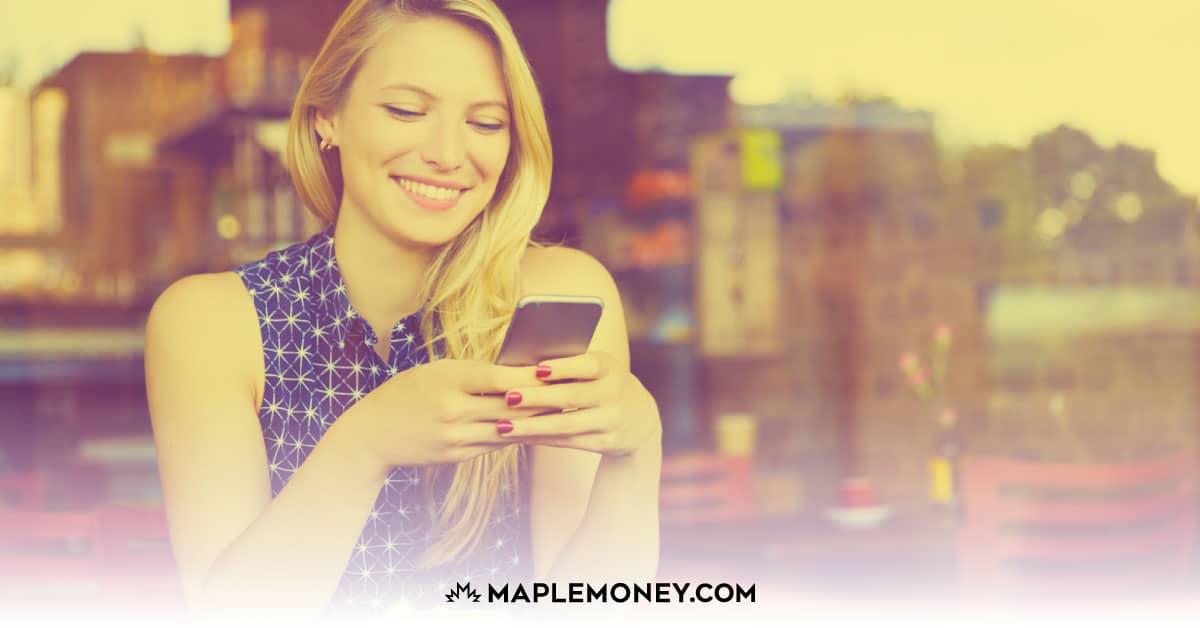 Chances are, you've never heard of a credit card that helps you manage both your spending and your savings. I hadn't either until I signed up for a KOHO Visa card. KOHO is unique in that it blends your spending and savings by combining a prepaid Visa card with unique round-up savings, similar to Mylo, or in the US, Acorns. Perhaps the best part is that a KOHO membership doesn't have to cost you a penny.
What is KOHO?
KOHO is a free, prepaid Visa card that works in conjunction with an app for your iPhone or Android device. The card is reloadable, making it easy to manage your spending with all the benefits of a regular credit card. The Visa nameplate means that your KOHO credit card is accepted at merchants worldwide. Because there is no credit limit, there is no need for a credit check and you can spend without fear of going into debt.
In addition to helping you manage your spending, KOHO includes a roundup savings feature, which works by setting aside small amounts of money whenever you make a purchase, by rounding up to a preset dollar amount. For example, you could have KOHO round $1, $5, or $10. That money is then set aside into a savings account that you can access when needed. You can set multiple savings goals, and KOHO will let you know how long each one will take to achieve. It's a great exercise in sound financial management.
Opening Your KOHO Account
You can open a KOHO account online within a few minutes using my referral code, MAPLEMONEY. This will give you an additional 1% cashback on all purchases for the first 90 days. There's no need to visit a bank branch for an in-person meeting. Once your account is open, you're ready to set up your first deposit.
Loading Money Onto Your KOHO Visa
There are two ways to load money onto your KOHO Visa card. You can e-transfer funds or set up your payroll direct deposit. You can even add a CRA direct deposit, but more on that later. If you don't plan for KOHO to be your primary bank account, I recommend using e-Transfer as it's so convenient and fast, and you can send various amounts anytime you need.
KOHO and CRA Direct Deposit
Effective April 3, 2020, members can now sign up for CRA direct deposit through KOHO and receive their CRA benefits directly into their KOHO account. This includes any COVID-19 related assistance payments they are receiving from CRA, such as the $2000 CERB. Check out the KOHO website for instructions on setting up your CRA direct deposit.
Soon you'll be able to access $100 of your benefit three days in advance without any fees or interest. To be eligible, you'll need to have received one deposit previously.
KOHO Features
Unlike some credit cards, there is no annual fee with a KOHO Visa. Because you're using your own money, you won't pay interest. That's not to say that KOHO is a charitable venture. They are a real business and make money on the transaction fees charged to merchants when you shop. They also have a paid, premium version of the card. But first, here's a list of what you can expect with a free KOHO membership.
KOHO Features:
No annual fee
0.5% cashback on all purchases
Foreign exchange fee of 1.5%
Round up savings including the tracking of savings goals
Compatibility with ApplePay and Samsung Pay
Financial tips and insights
What is KOHO Premium?
For $9 per month or $84 per year, you'll get some added perks when you sign up for KOHO Premium. This includes 2% cashback on groceries, dining out, and transportation-related purchases. In addition, foreign exchange fees are waived on purchases made when you're travelling abroad. Not everyone knows this, but when travelling abroad you are charged 2.5% for making a purchase in a foreign currency. The KOHO Premium membership waives this fee in its entirety.
KOHO Premium Features:
30-day free trial
$9/month or $84/year
2% cashback on grocery, dining out, and transportation purchases
Foreign exchange fees waived
1 Free International ATM withdrawal per month
Free financial coaching
Price Matching
KOHO Joint Accounts
With KOHO you can open a joint account. This is a great feature that may attract customers who are used to using an online bank like Tangerine or Simplii Financial. If you want to share an account with your spouse, or anyone else for that matter, you can each have your own Koho Visa card, and have your purchases drawn from the same account. This makes it easy to join your finances, not to mention your spending and savings goals.
Can KOHO Replace My Existing Bank Account?
Only you can decide whether or not KOHO can replace your primary bank account. It all depends on your needs. For example, if you need to write cheques, you'll need to maintain a separate bank account for that purpose. That said, there's not much you can't do through your KOHO account. You can pay bills, send and receive K2K Transfers with other KOHO users, shop online, withdraw cash from an ATM, even fund your investment accounts.
Is KOHO Safe?
I get asked this question all the time when it comes to fintech apps like KOHO. People want to know that their money, along with the information they are sharing online, is secure. The funds you deposit with KOHO are managed by Peoples Trust, a longstanding Canadian financial institution offering CDIC coverage on all deposits. Not only that, but the KOHO app is fully encrypted so that your information is safe online. In other words, KOHO is safe to use.
Who is KOHO Best Suited For?
If you ask me, the KOHO card is a product with unique features that can benefit thousands of Canadians, That said, it's not going to be for everyone. For example, if you're looking for a credit card for the purpose of rebuilding your credit, you'll need a secured credit card from a company like Capital One or Home Trust. Because you're not actually borrowing money with a KOHO Visa, there is nothing to report to the credit bureau.
If your main goal is to earn credit card rewards, there are better cards out there, although the 2% cashback with a KOHO Premium membership may well be worth the annual fee for some cardholders. Rewards aside, if you're looking for ways to manage your spending and save at the same time, KOHO might be the perfect fit.