The 9 Biggest Rip-Offs Ever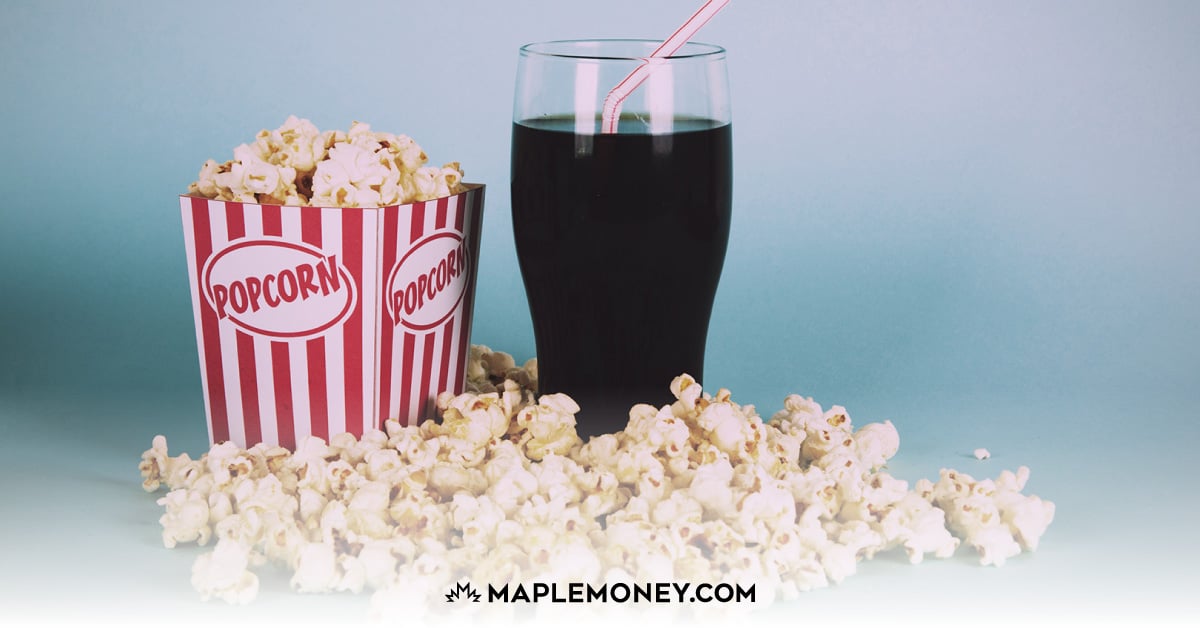 Unlike the rest of the personal finance blogosphere, I'm willing to admit I'm cheap. Every time I crack out some cash to pay for something, it pains me.
Yeah, I realize I have to eat, and I need shelter and so forth, but it still makes me cringe every single time. It doesn't matter if it ends up as a charge on my credit card or if I pay in actual cash, paying for stuff just plain sucks. The only reason I do it is because the alternative sucks even more.
Most things, however, are a pretty good value. I pay a reasonable price every month for housing, at least in my own mind. I think the same way about the cost of owning my car, as well as the price of food, and a full 99% of the things I buy. Saying that, there are a few things that are just absolute rip-offs. The companies that sell these things are making great profits, off of our hard earned cash! I say we boycott all these items and really show these companies who's boss! That'll show em!
On second thought, nah. They're just too awesome to not buy, no matter what the price is.
1. Movie Theatre Popcorn
Oh man, do I love movie theatre popcorn. Apparently it packs in a whole bunch of calories, so you're not going to want to eat it too often. Considering how much it costs, you can't afford to eat it that often anyway. A decent sized container costs north of $5 these days. The cost of the popcorn kernels probably checks in at a quarter. Add a little extra for the butter, and what do you get? A great money maker for the theatre.
2. Text Messaging
How many of you have signed up for the unlimited text messaging on your cell phone plan, at a cost of $15 per month, even though you send like 94 texts a month and receive 96? I'm guilty of it. I read that each text sent costs the phone company between a fifth and a third of a cent. Good thing I have shares in Telus.
3. Expensive Coffee
Admittedly, I'm not a coffee drinker. I have no idea how all you people manage to choke that stuff down. Most of you are hooked on the stuff, and some of you are hooked on fancy $4 coffees from Starbucks. There's like 38 cents worth of coffee in there. While I avoid the expensive coffee, I have to admit that the fancy hot chocolate is pretty tasty. What? It has whipped cream.
4. Hotel Movies
After a hard day of being on holidays, you retire to your hotel room. The kids are being annoying, so you hope to shut them up with a movie. Congratulations, you just spent like $12. Hotels sure are smart when it comes to taking advantage of your laziness. Hotel minibars are just as bad. Next time, pick the hotel close to a convenience store.
5. Bottled Water
You do realize water from the sink is basically free, right? Even if you buy one of those fancy Brita filters, your cost jumps to like a penny and a half per glass. Bottled water is a rip-off.
6. ATM Surcharges
Ever been somewhere and needed cash, but the only ATM had a gigantic surcharge on it? I know, we should all plan ahead so this doesn't happen, but it does. When I was in Vegas a few weeks ago, I paid $3.50 for the privilege of withdrawing $40. Believe me, I would have withdrawn more, except I was going home the next day and had no need for extra American cash. I paid almost a 10% surcharge to withdraw my own money from my own account.
7. Fountain Soda
So let me get this straight. You're going to charge me $2-$3 for a pop, and in just about every fast food restaurant out there, I have to pour it myself? At least I get free refills… most of the time. How much does the soda and the cup cost the restaurant? A quarter?
8. Cables
Have you ever bought a Monster brand HDMI cable? That'll set you back like $40. Even USB cables these days will set you back $10-$15 dollars if you buy them in the electronic section of the store. Both the store and the companies that make the cables are banking on the fact the cable is an impulse buy after the big TV or home theatre system. After dropping $500 on a TV, a $40 HDMI cable doesn't seem so bad. Buy these online for a fraction of the cost.
9. Glasses and Contacts
I sometimes think that if I had my life to do over again, I'd become an optometrist. Glasses frames probably cost $5, maybe the glass costs $10. And then they sell the whole package to you for $250. The margin on contacts isn't quite as bad, but is still pretty high. Buying contacts online is a pretty straightforward process, but it's still dicey to buy your glasses online.
Readers, what do you think are the biggest rip-offs out there?