Organize Hats and Gloves With These Easy Solutions
If your front entry way looks more like a laundry pile than a welcoming spot, it's time to tackle organizing hats and gloves to begin the year right.
Here's a round-up of inspiring ideas to get winter accessories under control.
Over The Door Organizer
This simple solution offers numerous pockets to store gloves, hats and rolled-up scarves. Best of all, it is easy on the budget.
Repurposing Storage
Love this simple Ikea hack that turns a wine glass rack into a drying rack for mittens. Clever mom! Check out her blog to see how to still use this rod when mitten season is finished.
Simple Solutions
Solutions is my go-to place for reasonably priced storage. At $4.98 this is a great Solutions option. Place scarves through the holes, and use clothes pins to attach mittens and gloves.
Simply Baskets
Baskets combine form and function. Assign each child a basket to store hats, gloves and scarves and morning scrambles will be a thing of the past.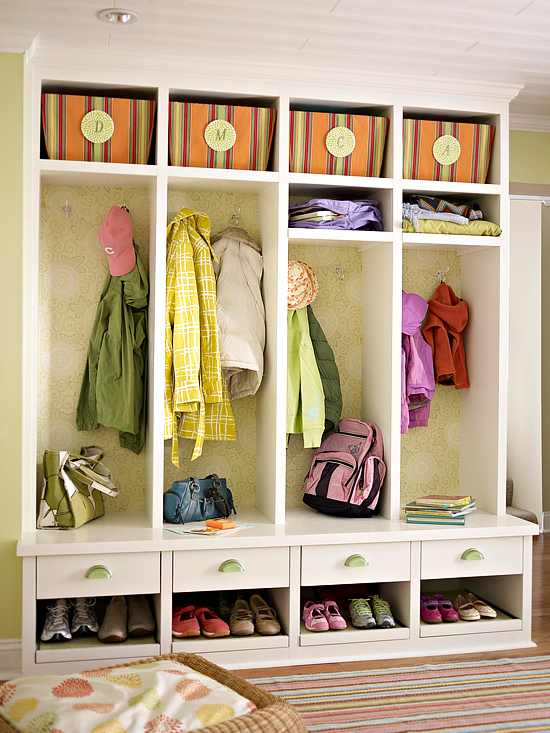 This entryway proves that a simple bench can house baskets for winter accessories in a pretty way.
Vintage Option
This charming solution is perfect for boots and winter accessories. Time to scout out some rustic crates – love this look!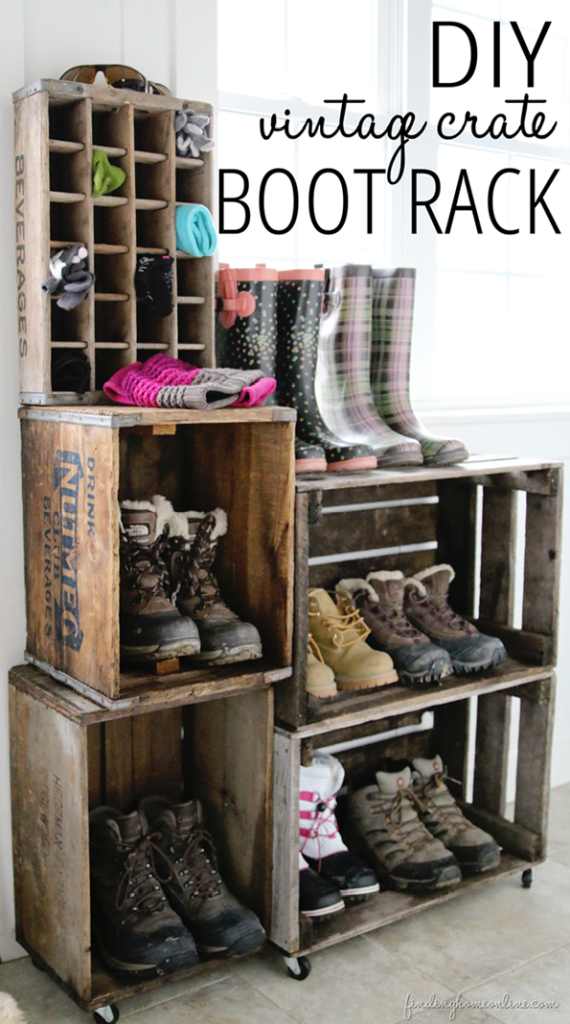 Open Storage
If you prefer open storage, this is an interesting option. I think it suits single people who might have pretty accessories they don't mind displaying. Probably not the best option for brightly coloured kid accessories.
Pallet Perfect
Not surprising that this idea came from a website called www.littlebitfunky.com. How many pallets have I driven by without even considering this idea. Hang backpacks on the bottom and mittens and gloves higher up.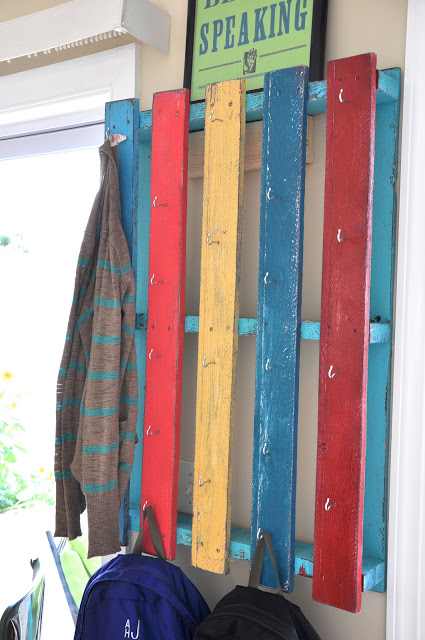 Rustic Rack
Most of these ideas are simple fixes, but I couldn't resist this homemade storage. It takes about half a day to make, but look at the results! It is artwork and storage combined. Perfect for winter gear in the cold and so many other purposes in warmer weather.
Hats, scarves and gloves are a reality for most of us during the winter. But functional options keep winter gear neat and orderly and allow us to reclaim our entryway.
Now training children to get the gear into the right spot…that's another post.
What suggestions do you have for organizing hats and gloves?