The 22 Best Paid Survey Sites in Canada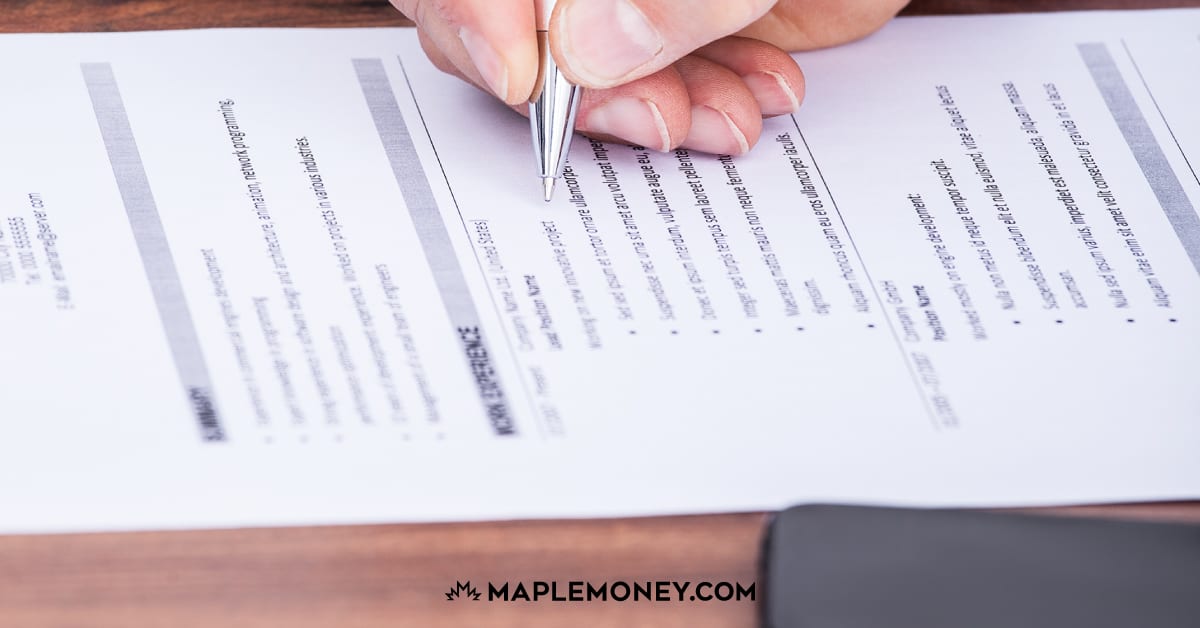 We all want to be able to make a little more money each month. Even a couple hundred bucks can make a big difference when it comes to your monthly budget. After all, $200 might be a week's worth of groceries, a month of utilities, or the chance to eat out two or three times a month. That extra money can also be used to pay down your debt or save up for a vacation.
One of the easiest ways to make extra money each month is to join paid survey sites. You can actually make money doing paid surveys if you know how to work the system. This is something you can even do while you're watching TV.
Can You Really Make Money Doing Surveys?
The first question that comes to mind when talking about the best survey sites is this: Can you really make money doing surveys?
The answer is yes.
However, the reality is that you aren't going to get super rich by filling out surveys. Even the best paid survey sites don't offer a huge payout when you complete a survey. Most of them offer a small amount of money for the time you spend. You should also realize that many of them don't even offer actual cash. Instead, you fill out surveys and you receive points.
In most cases, you can redeem your points for merchandise or for gift cards. Understand that redeeming for merchandise isn't usually the best choice. Many of the items are outdated or of poor quality. You are usually better off redeeming the points you get from filling out paid surveys on gift cards. Check to see if the gift cards offered are to your favourite stores or places that you shop regularly.
How to Earn More With Online Surveys
You will also get the best results if you sign up at several of the best paid survey sites. The truth is the best survey sites that paid the most usually only offer the best paying surveys once or twice a month. As a result, if you want more surveys you have to sign up for more sites. You should also combine your survey sites with similar rewards sites. There are some survey sites that also give you points for playing games, signing up for offers, answering polls, and even watching ads. In some cases, you can even earn points for performing regular online searches.
Pay attention to the types of activities that get you the most points. Simple tasks like answering a poll question or watching an ad for playing a game will not give you large point amounts. Filling out a bigger survey or completing an online diary can give you higher point values for your time, but they also require more effort.
Many of these paid survey sites also offer sweepstakes. It's possible for you to use your points to buy entries to get bigger prizes in order to win larger gift cards, like those with $500 or $1,000. However, this is riskier than just using your points for gift cards since there is no guarantee you will win.
It's often possible to earn as much as the equivalent of $7 or $8 an hour when you sign up with the best survey sites. While that's not a ton of money, and there are other ways to make more money in an hour, this isn't bad for something you can do without too much thought while you are sitting at home. If you fill out surveys because you don't have anything else to do or if you do it while you are watching TV, standing in line at the store, or engaging in some other activity, it can be worth the trouble.
To help you get to the best paid surveys sites in Canada, the top 10 are listed first:
1. Swagbucks
Swagbucks is increasing in popularity because it is one of the easiest of the best survey sites to earn points with. You can earn points for taking longer surveys, but there are also plenty of other good ways to earn points. You can earn points by answering simple questions, performing searches, doing your regular online shopping, and watching videos. There are even times when you are given freebie codes for free SBs that can be added to your total.
Swagbucks also has a low threshold for redeeming your points. If you want an easy way to get a few dollars here and there, Swagbucks is a good place to start. See full Swagbucks review.
Sign up for Swagbucks here.
2. OpinionOutpost
OpinionOutpost is one of the sites that actually offers you the chance to redeem points for cash. You are paid through PayPal when you choose the cash option. You can also earn Amazon gift vouchers and be entered to win in quarterly cash drawings.
With OpinionOutpost you take online surveys and earn points for each one to complete. You are sent a survey based on your profile and the goals of the client. This means that you might not always be invited to participate. With this program, you also get the chance to test new consumer products and earn points when you watch movie trailers and give feedback on commercials.
Sign up for OpinionOutpost here.
3. Survey Junkie
Survey Junkie is one of our favourite paid survey sites. For starters, it's absolutely free to join. Not only that, but Survey Junkie doesn't charge any fees to redeem the points you've earned completing surveys.
With Survey Junkie, you receive credits immediately upon completing a survey, and they offer a low payout threshold. At $10, it's well below the minimum payout level of many other sites. Being able to redeem points for cash and other credits so quickly will keep you motivated to make more money.
One other thing we love about Survey Junkie is their level of transparency. They actually let you know, on their website, that taking online surveys isn't going to make you rich. But if you're looking for ways to earn some extra cash from the comfort of your own home, Survey Junkie may be a great place to start.
Sign up for Survey Junkie here.
4. Branded Surveys
Branded Surveys is a US based market research firm that is also active in Canada and the UK. Membership is free, and you receive 100 points just for signing up. As with other paid survey companies, Branded will have you complete a personal profile prior to getting started, to make sure that the surveys you're being sent are relevant to you.
A couple of things I like about Branded Surveys: they have a low payout minimum of $10, which can be redeemed for PayPal Cash as well as gift cards. They also have a loyalty program, called Branded Elite, which rewards members with bonus points when they complete extra surveys within a specific time frame. While it's not going to make you rich, there's nothing wrong with extra cash in your pocket.
Sign up for Branded Surveys here.
5. Qbord
Qbord is owned by Toronto based market research company, PMG Intelligence. This is a paid survey company that allows you to earn points a number of ways. In addition to surveys, you can participate in focus groups, complete polls, ad ratings, and refer friends. The points earned for surveys vary, depending on survey type and duration. With Qbord, 100 points has a cash value of $1. Unfortunately, you can't redeem your points for PayPal Cash, as you can with other providers. Instead, Qbord offers gift cards, as well as prepaid Visa cards, which are very close to cash.
If you do some research on Qbord online, you'll find that members often complain about the length of time it takes to receive gift card rewards, which is a drawback. That said, membership is free, and if you use Qbord along with other paid survey sites, it's a legit way to make some extra money.
Sign up for Qbord here.
6. Daily Rewards
Daily Rewards is a survey site that allows users to earn rewards in a variety of ways, including completing surveys, shopping, watching videos, and referring their friends. There's a lot to like about Daily Rewards. For starters, instead of earning points, they reward you with cash (via Paypal), so you always know how much you are earning in actual dollars. They've got a $5 sign up bonus, and when you refer a friend, you'll get 10% of whatever they earn after they sign up.
If there's a downside to Daily Rewards, it's that the payouts per task tend to be very low, and with a minimum $30 earnings requirement before you can cash out, it can take a long time before you see any money.
Sign up for Daily Rewards here.
7. MyPoints
MyPoints is a US website that is also available to Canadians. It's one of the oldest paid survey websites, having been around since 1996. Unlike Daily Rewards, MyPoints doesn't reward you with dollars, but with points that can be converted to gift cards from top brands, like Amazon, Walmart, and Starbucks. Not bad!
In case you're wondering, 700 MyPoints has a redemption value of 5 dollars, which brings me to another thing I really like about MyPoints – it's got a low payout threshold that allows you to get paid as soon as you reach $5 in earnings. One thing to watch out for with MyPoints; being a US site, some of the retail partners and gift card brands are not available to Canadian members. Keep this in mind if you decide to sign up.
Sign up for MyPoints here.
8. Vindale Research
Vindale Research offers up to $50 for completing surveys along with a generous $5 bonus anytime you refer a friend. They also give you four ways to earn: surveys, watching videos, referrals, and something called Reward Mail. Payment is in the form of PayPal cash only, there's no gift card option, and you need to reach $50 before you can get paid. The high payout threshold, and no mobile app, keep Vindale off the podium in our rankings, but we love the referral bonus and the potential to earn more for surveys.
Sign up for Vindale Research here.
9. Pinecone Research
One of the reasons that Pinecone Research is one of the best survey sites is due to the fact that this is one that pays cash for completing surveys. If you qualify for an online survey, you can get paid $5 for almost every one you complete.
There aren't a lot of points offered here because it's just cash. You can choose to be paid via PayPal or by cheque. It is also possible to be paid in gift cards. One of the nice things about Pinecone Research is that there are no account minimums. You can choose to cash out almost anytime you want and get paid in your preferred way.
Sign up for Pinecone Research here.
10. Nielson Homescan
Nielson Homescan is a somewhat novel way to earn points for your habits. With this program, you are sent a handheld scanner that you can use at home. When you are done with your shopping trip, you scan the barcodes on items and report them, including price.
There are also opportunities to take surveys and keep diaries to provide information about the products you use and your habits. With Nielson Homescan you earn points that can be redeemed from merchandise or gift cards, as well as opportunities to win sweepstakes prizes. See full Nielson Homescan review.
Sign up for Nielson Homescan here.
11. Ipsos i-Say
Ipsos i-Say is considered one of the best paid survey sites due to the flexibility that comes when you earn rewards. You can earn reward points for each survey that you take and these points can be redeemed for cash via PayPal, gift cards, Amazon vouchers, and even sweepstakes entries.
Not only that, but it's easy to enter regular sweepstakes for cash draws and other prices like vacations and cars. Ipsos i-Say offers loyalty points, which means that you get bonus rewards when you reach certain milestones and when you remain active as part of the program.
Sign up for Ipsos i-Say here.
12. Maru Voice Canada
Maru Voice Canada offers you the chance to earn Survey points when you complete various surveys. You can redeem your points for cash which can be directly deposited into your account or which you can receive prepaid Visa debit cards. It's also possible to ask for Amazon vouchers or Aeroplan Miles.
You can be entered into sweepstakes to win cash prizes just for signing up, or if you are ineligible for a survey.
Sign up for Maru Voice Canada here.
13. Angus Reid Forum
One of the things that set Angus Reid Forum apart as one of the best survey sites is the fact that there is a mobile component. When you sign up, you have the option you choose to receive mobile opportunities. This allows you to quickly and easily earned between $1 and $5 per survey even while you are away from home.
You can also earn points on a regular desktop or laptop and participate in focus groups. You can get paid cash and you can also be entered into cash drawings and earn other prizes through drawings.
Sign up for Angus Reid Forum here.
14. Toluna Canada
Toluna Canada requires a huge number of points to start redeeming, but it is also fairly easy to earn points. You get 500 bonus points just for signing up. You can earn rewards points by taking surveys, testing products, writing opinions, participating in polls, and referring your friends.
You can redeem points for PayPal cash, Facebook credits, Amazon gift cards, and other gift cards. There is a wide range of ways to get paid with Toluna.
Sign up for Toluna Canada here.
15. LifePoints
Formerly known as Global Test Market, LifePoints helps companies develop products and services and gets opinions about entertainment, restaurants, movies, and more. You earn points by filling out surveys and participating in product testing, online studies, and more.
With a low minimum payout threshold of $5, you can redeem points for PayPal cash, e-gift cards, or make a charitable donation. There are also sweepstakes drawings for cash prizes.
Sign up for LifePoints.
More Survey Options
You don't have to stop at just nine. Since you only get surveys for the demographics you fit into, you can increase the number of survey requests by signing up for any of these options below.
PermissionResearch
PermissionResearch is a French-language survey option. This program is aimed at improving the Internet, and the main benefits have to do with joining sweepstakes. The easiest way to join this program is to allow PermissionResearch to follow you when you install the research software. However, you can also decide to take surveys without installing the software.
For the most part, benefits include having a tree planted in your name and being entered to win various cash prizes amounting to $100, $2,500, $5,000, and even $100,000. There are also times when PermissionResearch will send specific opportunities for surveys that pay in cash or gift cards.
Harris Poll Online
Harris Poll Online is one of the best paid surveys sites as it provides you with the chance to earn points when you complete surveys. As you earn points, called Hipoints, you have a chance to redeem for different items in the Hipoints Folios. Items include small electronics and travel size items. You can also get Amazon vouchers with your points.
Every two months, Harris Poll Online offers a cash drawing of $10,000 USD and you can use your points to enter those drawings. You will be evaluated for your eligibility to participate in the full-length surveys.
Web Perspectives
Web Perspectives is another online survey site that provides points for each survey that you take. You can earn between 100 and 500 points for each survey and then redeem your points for different prizes.
Some of the prizes that you can earn with Web Perspectives include AIRMILES, gift certificates, and the option to donate to the Canadian Cancer Society. If you donate, you will receive a tax receipt that can be used when you prepare your taxes.
There is also a drawing for new members. Prizes range from cash to electronic devices.
Mintvine
With Mintvine there is a wide variety of activities you can complete in order to earn points that can be reading for rewards. There are daily mini-polls, surveys, and offers that you can complete to earn points.
You receive more points when you complete a survey, but it is also possible to earn points just for starting a survey. So even if you don't qualify for the survey you can still earn points. You can redeem points forecast on PayPal or Dwolla, or redeemed for gift cards, including Amazon.
MySurvey
With MySurvey you can earn between 100 points and 500 points for each survey you complete. Once you reach 1100 points you can redeem for cash or gift cards. You can also use your points to buy merchandise or to make a charitable donation.
MySurvey also includes the chance to win additional cash and prizes through sweepstakes entries. There are also product testing opportunities and a referral program to earn extra points.
iPoll
When you sign up for iPoll, you provide information about your background and then you begin receiving surveys. Each server that you complete provides you with points that can be redeemed four different prizes.
Some of the items that you can use your points for include magazine subscriptions, Amazon gift codes, charity donations. This is an easy program to sign-up for, everyone that offers a few opportunities a month.
LegerWeb
With LegerWeb you have the opportunity to earn cash or AIRMILES for filling out surveys. You can decide which one you prefer. There is also a mobile option that allows you to earn money while you are on the go.
You also earn entries into drawings for cash and other prizes just for being active in the network. You can earn additional money when you refer your friends and they complete surveys.
A Few More…
Below are some options that have been mentioned by readers, but I haven't had a chance to do some vetting and review.