Want Fast Cash? Paid Blood Donations Come to Canada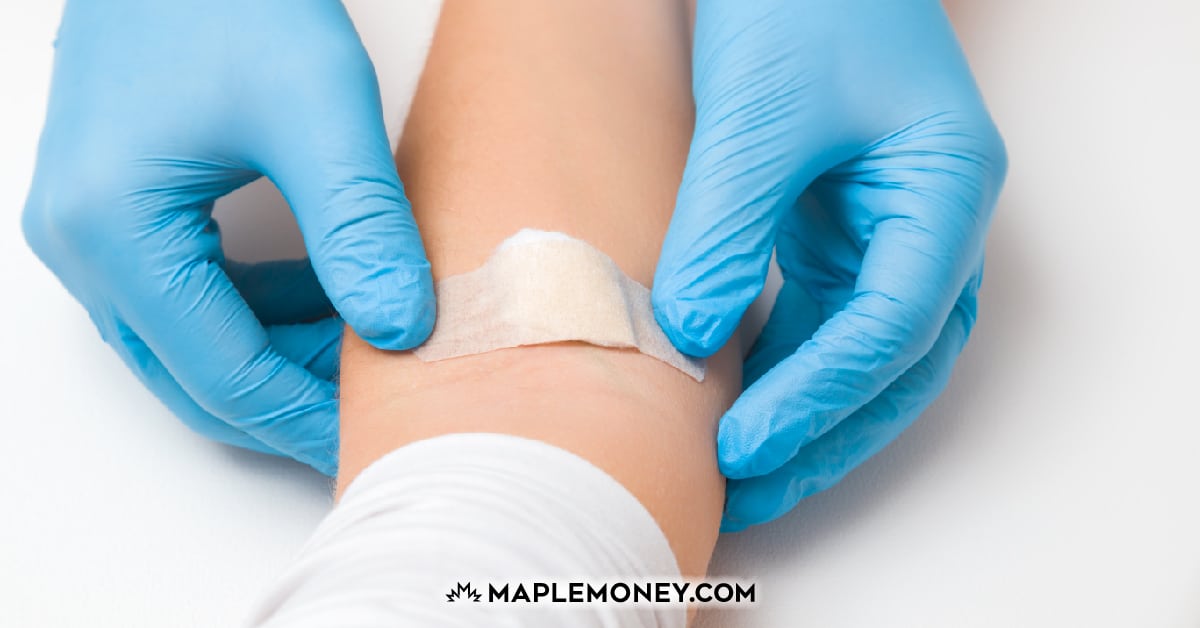 For many people, fast cash is a necessity. When the budget is tight, the idea of easy money is appealing, whether trying to sell stuff on craigslist, pick up an extra shift at work, or do an odd job.
Now Canadians can add another money source to the list: Paid blood donations.
Companies Start Paying for Blood Plasma Donations
In the United States, blood donors have long been paid for blood donations for the purpose of extracting plasma. South of the border, consumers can get between $25 and $50 per donation — and can go twice in a seven day period. If you are getting $50 for a plasma donation, and you go twice a week, that's $400 a month. Not bad for fast cash.
Now, a similar model is available in Canada. According to CBC, there are two companies in Canada that now offer payment for blood donations. The two companies are Canadian Plasma Resources in Toronto and CanGene Plasma in Winnipeg. For now, it looks as though access to this source of fast cash is limited. (The companies did not disclose what they pay for blood donations.)
Arguments against Paid Blood Donations
Canada has a long history of unpaid blood donations, especially since a scandal related to contaminated blood supply in 1997 pushed toward unpaid donations. There are a number of concerns that being paid for blood donations might encourage some donors to lie on questionnaires. Altruistic donors are less likely, the thinking goes, to give contaminated blood. Once donors are paid, though, it can be tempting for them to fudge on the application in the hopes of getting easy money.
However, there continues to be a big demand for blood plasma. The CBC story points out that Canadian hospitals use a lot drug products that are derived from blood plasma. With the increased demand, volunteers just aren't cutting it in terms of keeping up with demand, which is why some companies find it worthwhile to offer payments to willing donors.
Selling Yourself
Blood plasma is just one way that you can sell yourself. There have been instances of consumers selling their hair to doll makers on eBay, and in the United States its not uncommon to find women willing to be surrogates, or to have their eggs harvested for extra cash. From donating bone marrow to donating sperm, there is money to be made in the United States by those who aren't too concerned about selling bits of themselves. While outright organ selling remains a no-no, there are plenty of other legal ways to make money off your body.
While it's something that isn't particularly widespread in Canada right now, the success of the paid blood donation companies might point to more chances to sell these types of body parts. And the ability to use yourself as a renewable resource can be tempting to some, especially those who seem to fall short regularly.
What do you think? Do you like the idea of paid blood donation in Canada? Would you consider selling parts of yourself to make some quick cash?